Paula Flory's breast cancer diagnosis came as a complete surprise. She stood barefoot in her backyard on a particularly difficult morning, dreading chemotherapy and wondering what the purpose of her grave news was.
"I just knew in my heart when I stood in the grass and I felt the breeze around me, I felt the sunshine on my face," she recalled. "[That] this is happening for a reason, and I'm going to figure out why, and I will continue on this journey."
That was in 2011. Ten years later, she is a cancer survivor, as well as the founder and executive director of mobile nonprofit organization Move Over Breast Cancer. In a white van with pink accents, the resource lounge and salon comes to patients' homes for personalized services, offering anything from cosmetic enhancements to private counseling.
"I wanted it to be a really unique mobile experience, and not just somebody coming to your house or visiting in a way that was just ordinary. I wanted to take the ordinary and make it extraordinary," Flory said.
Her reason for making it a mobile operation was rooted in her own experiences, where leaving the house during cancer treatment, or even being motivated to do so, was a barrier to access. Many patients face hardships in getting support because of a lack of transportation, child care, or insurance. She knew if she felt lonesome with help, that others did, too.
"I had everything anybody could need, but it was still incredibly difficult to go through, and I felt very alone. I knew that if I created something really special, an environment that was new and comfortable and led by another survivor, and designed by another survivor who understood it, and I could actually go to the person, then it took away the barrier," Flory explained.
Flory has been a Princeton resident for many years, having started a family here after moving from New York with her husband. She is a professional counselor with a bachelor's degree in psychology from Lehigh University, as well as a master of arts in counseling psychology from New York University.
Her prior experience in the nonprofit sector was primarily with children and those suffering from mental illnesses. Then, in what she described as the best shape of her life, she received the "shocking" results of having stage 3 invasive breast cancer.
"I just feel as though this happened to me so that I could do this, and I never realized that I had within me the ability to move people, and touch people, and inspire people in the way that I have. I never had that belief in myself. So this experience, this negative, frightening, challenging experience that I had, brought me so much self-worth and so much meaning to my life that I would never in a million years turn around and say that having gone through it wasn't worth it, and I wouldn't change a thing," she said.
Then, Flory was hired as the director of the YWCA Princeton's Breast Cancer Resource Center. She organized a mission to India sponsored by them, and with the International Organization for Women and Development, she went to Rwanda, where she connected with others to build her repertoire.
"I had always had this vision to provide resources for women in a way that they could access them…[to] take their individual trials and all of the [difficulties] that they were going through, and to tailor the experience to help them," Flory said.
Her plans to return to other countries were paused because of the pandemic, but her other dreams came to fruition. She moved on with a strengthened network to create the vision she had for a nonprofit since her diagnosis and launched it in early 2020.
"It took the better part of a year to raise the money and to actually build out and customize the vehicle," she said. "I knew there was, on top of all of the other needs for mobile, individualized services, now there's a pandemic, and so people can't go anywhere to have these services."
Flory reports that despite it all, there has been a steady showing of patients so far, even before the mobile services were available. On her own time in a personal vehicle, she drove women to treatment facilities. She also worked with people virtually and over the phone.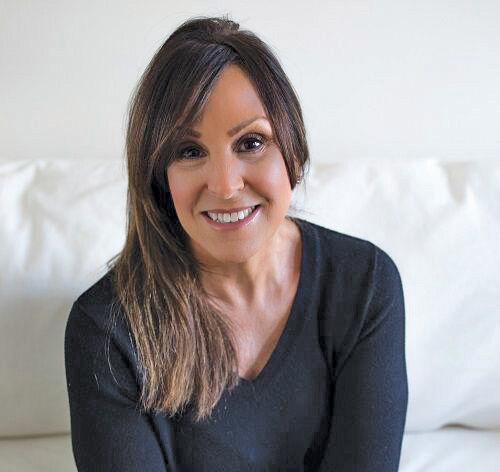 After a long time telling everyone to wait patiently because of delays, the Move Over Breast Cancer van was ready to go. The nonprofit has seen both individuals and groups of women, who board the vehicle at parked locations for services.
"I can tell you just from experience, and also just hearing the feedback from so many of the people who climb on board, that they feel like they're just walking into another world that is just a sweet spot in their day, or their week, in their life, and in their journey," she said. "Because I get it, and I only have providers with me who get it."
"Glam experiences" are a full day of self-care through realizing both inner and outer beauty. Professional makeup artists join hair stylists, who also work with wigs, to photograph the fabulous finished transformation. They are also treated to lunch or dinner.
Flory said that while it starts being about appearances, throughout the ordeal, women start opening up on a personal level.
"Often, we begin to delve into things that are much deeper than how we look on the outside, and we talk a lot about self worth, and self esteem, and relationships, and even about what our goals are for the future," she said. The conversations can entail career advice or making a lifestyle change, all to "turn it into an opportunity to do something different."
Flory noted that the day ends up going deeper than surface appearances, especially by the time the photoshoot comes around. Having someone like a licensed clinical social worker or a peer lend their ears to listen can help the journey of reflection during hard times.
"People really begin to loosen up and begin to transform from the outside in, and it's pretty extraordinary to be a part of," she noted. Besides the pampering, they offer head shavings, wig and mastectomy-wear fittings, head scarves, as well as hats to boost confidence.
Flory provides access to complementary treatment modalities like Reiki energy healing, massage, acupuncture, and various other resources. As a certified personal trainer and group exercise instructor with a specialization in breast cancer, she can conduct classes, do fitness consultations, and lead activities, as long as participants have medical clearance from their doctors. They have a Walk to Wellness Group which does different trails and hikes around the Princeton area.
In 2019 Flory was named breast cancer leader of the year by Breast Cancer Wellness Magazine, the winner having previously thought that the scale of her work was small.
"When I received the award, I was blown away, and it was just very humbling, and it was a beautiful feeling to know that I was recognized, and even more importantly, that the work that I was doing was recognized…[it] was really a very powerful thing for me, and just allowed me to see that I could do this. I could do this on my own, and I should never stop reaching for more, for the ability to help more and more people," she said.
Move Over Breast Cancer's official launch party was held September 27 at BORO Restaurant and Bar in Pennington, which also served as a fundraiser and open invitation to view the van while giving back.
On Monday, October 18, Forsgate Country Club in Monroe is helping host a Pink Links Charity Golf Tournament, featuring two golf courses and more than a hundred players. There will also be auctions, as well as outreach programs throughout the month of October, which is Breast Cancer Awareness Month.
Once a week, the van will be parked at Tiger's Tale in Skillman, most likely on Wednesdays from 11 a.m. to 1 p.m., with educational materials. McCaffrey's Food Market in Princeton is allowing Move Over Breast Cancer to use its parking lot on Tuesday, October 26, when a table will be set up to encourage people to notice warning signs of the disease.
Besides attending upcoming events, Move Over Breast Cancer is seeking to involve new volunteers for administrative work, marketing, advertising, graphic design, and other tasks. They are open to feature guest bloggers on their website with people who can provide additional information, while encouraging third party fundraisers to represent them. If a school group wanted to do a bake sale, for example, Flory stated that promoting another entity for their combined good causes would make them happy.
Donations are welcome, and $100 buys a wig for a woman in need of one. Any money they receive helps serve the women directly.
It's Flory's dream to expand to the rural areas of New Jersey, and later down the line, she wants Move Over Breast Cancer to be a national organization with multiple vehicles. Flory hopes communities will "recognize the value of a service that's so personalized, and run and staffed by individuals who have direct experience with breast cancer."
She wishes that women, families, and men, who can get breast cancer but are often left out of the discussion surrounding it, can find a source of positivity through their efforts.
"No matter what stage, or phase, or age you are, even if it's a really difficult diagnosis of stage four breast cancer, there is still an opportunity to have hopeful moments and days in the darkness," Flory said.
More information: www.moveoverbreastcancer.org.