Four candidates—Sharon DeVito, Maxine Fox, Scott Veisz and Richard Young—are running for three three-year terms on the Robbinsville Board of Education. DeVito, Veisz and Young are all incumbents, and Fox previously served on the board from 2005-2009.
DeVito, 67, has lived in Robbinsville since 1986. She has served on the school board since 2008. Over the last several years, she has worked with Assemblyman Dan Benson on legislation to provide deaf students in New Jersey with communication access and, recently, on a bill that would allow school districts to raise the surplus percentage to cover pandemic funding needs. She also volunteers as an advocate for children with special needs during the IEP process.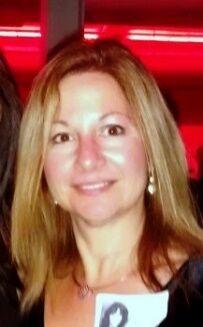 Fox, 55, has lived in Robbinsville for 29 years. She previously served on the school board from 2005-2009. She attended the Bronx High School of Science and went on to earn a bachelor's degree in science from Rutgers University. She also has a K-12 science teaching certification. She works as a scientific writer for a major pharmaceutical company and owns Canine Services LLC, which provides certified professional dog training to Robbinsville residents and their dogs. Fox is a member of a therapy dog team that supports Robbinsville Public Schools students. She has also served on the board of Quilts for Comfort and has been active in clubs and teams at Robbinsville High school.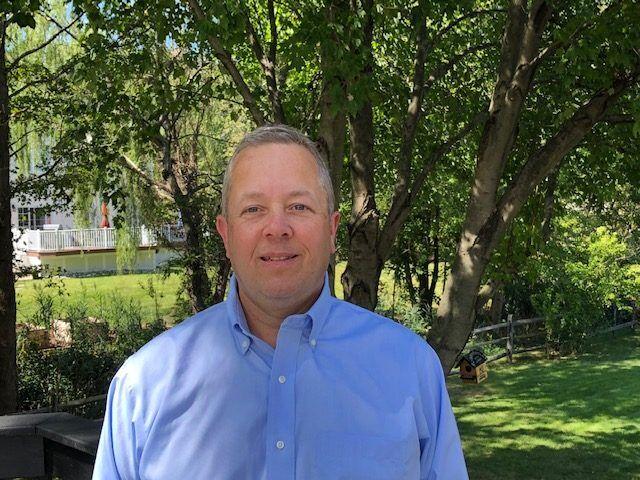 Veisz, 52, has lived in Robbinsville since 1999. He has been a member of the school board since 2018. He attended Edison High School and graduated from Montclair State University, where he studied mathematics. He also has a master's degree in the management of technology. Veisz currently works in risk management. He has volunteered, coached and managed at Robbinsville Little League for 14 years, serving as vice president of softball, a player agent and on the field and grounds committee. He also served on the Robbinsville Township Recreation Committee for three years.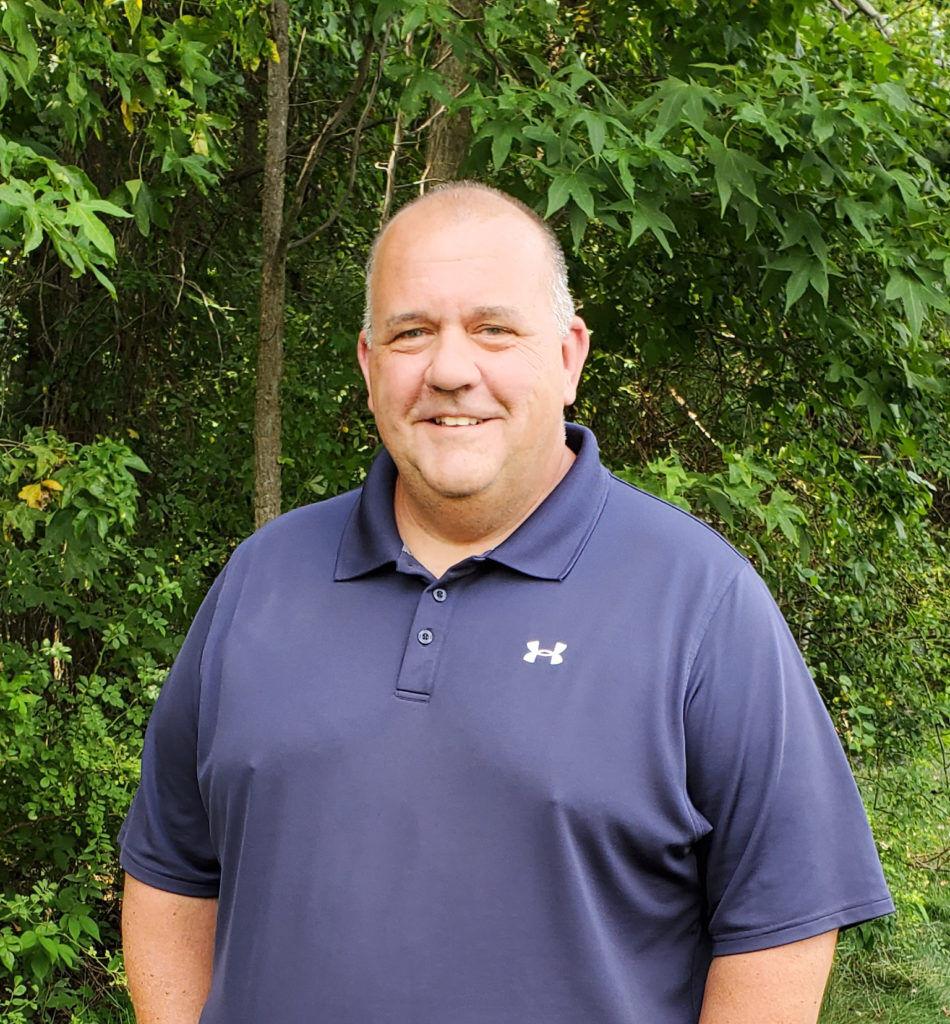 Young, 54, has lived in Robbinsville for 17 years. He has served two terms on the board of education. He grew up in Hamilton Township and earned a degree from The College of New Jersey. He currently works as a corporate spokesman for Verizon. Young is an active volunteer at St. Gregory the Great Church and has served on the Robbinsville Planning Board and Economic Advisory Committee. He has also coached, managed and volunteered for Robbinsville's little league, basketball, football and wrestling organizations.
The Robbinsville Advance sent each candidate a questionnaire about their campaigns and the state of the school district. Their responses follow.
***
Why should voters elect you to the school board?
DeVito: My focus is the academic, social, and emotional needs of our students. I'm old enough that I have lived through the district growing from 430 students in the 80s to over 3,200 students present day, and building two schools with numerous expansions over the years. I've started the conversation on providing the opportunity to prepare our non college bound students for post secondary education. That's my goal for the next three years.
Fox: Education is the foundation of our society and it should give EVERY child the best experience possible for future success. Our tax dollars need to be spent wisely, with as much going into the classroom as possible. I think we need ethical leadership, which has unfortunately been lacking with a certain member of the Board. Unfortunately, these multiple instances of ethical infractions have been documented and the wrong-doing have been a distraction for the Robbinsville Schools. These issues challenge our District's ability from fulfilling its mission in providing the best possible education to students. They have cost taxpayers tens of thousands of dollars in legal fees. That's reducing the amount of money that's able to be spent in the classroom.
Veisz: My service to the Robbinsville community has always been anchored on preparing each child for growth and development in a way that is fair, balanced, and fun for all children, and I mean all children so that everyone benefits and is satisfied with the experience. I believe in providing an honest ethical approach that is entirely focused on what's best for our children, no matter where they are on their development journey. Performing to achieve these goals in a fiscal responsible and sustainable way is also important to ensure we have stability in our schools and growth for years to come. I continue to challenge the administration and the board to be collaborative and innovative so we can bring the best experience to our kids.
Young: Since I first ran for the board of education, I've had one constant goal: to ensure that ALL of our students are encouraged and respected, treated fairly and are given the best opportunities to learn, grow and succeed as vibrant members of our local and global communities. No child in our community should be denied the opportunity to be the best that they can be. In addition, we need to ensure our district and board is transparent, effectively communicates, and operates ethically in everything that is done. We need to do all of this while ensuring that we're adding assets and programs in the classroom—including initiatives that will ensure our students are offered the best opportunities to succeed.
The deaths of George Floyd and Breonna Taylor earlier this year sparked important conversations about racial injustice, including in Robbinsville. Current and former Robbinsville Public Schools students came forward with allegations of racism in the district. Do you believe racial injustice is an issue in town? If so, what can the district do to dispel it? If not, what would you say to those who say it is a problem?
DeVito: I don't believe this question can be answered in 125 words or less. We've been focused on opening our schools the past several months. This issue requires a much deeper dive, rather than just one or two evening events. Once we have our schools settled, and I use that term loosely, this issue needs to be a priority for the BOE and administration to develop a clearly delineated process for all voices to be heard.
Fox: I am actively involved in diversity and inclusion initiatives in my corporate role. As a person of the Jewish faith, I have experienced anti-semitism many times and know what that feels like first hand, both as a child and as an adult. This injustice can and does happen anywhere, and no place is immune. Our school district needs to insure, through policy and curriculum, to address and prevent any social injustices of all kinds (racism, sexism, anti-semitism, etc.) effectively and promptly.
Veisz: Robbinsville is not unlike any other community, we are not perfect, and so I believe there are instances of injustices of varying levels when they do occur. There should be no tolerance for any of these instances and as a current board member I have listened carefully to current and former students, parents and we are doing all we can to advocate for curriculum and policy changes so that any and all injustices are acted on quickly and removed from our environment. Fairness, safety and inclusion of all students is vital to my work.
Young: There were eye-opening discussions involving race and intolerance as a result of the wrongful deaths of George Floyd, Breonna Taylor and others. Over the past few years, our District has made great strides in addressing equity, the impact of racism, increasing mutual understanding and the perceptions and realities of racial differences in our schools. Clearly, there is more to be done. I and our board have directed our leadership team to address these critical issues. We need honest and open discussions about these issues with students, staff and families—with a goal of addressing and finding workable solutions that will benefit all of our students and our community.
How do you think the district has handled learning adjustments due to COVID-19? Is there anything you would change or do differently?
DeVito: I believe our district has done an excellent job in preparing for the opening of school and providing education to our students in spite of the ever changing directives from the governor's office. The safety protocols in place in our buildings are compliant with the guidelines. Virtual instruction can not replicate the benefits of in person instruction. The current situation is a huge improvement over the spring experience. We have seen much flexibility on the part of the administration to adjust as issues arise. The plans to open Pond and RHS are in place. Our BOE, administration and staff are dedicated to providing the best possible safe and healthy learning environment for our students despite the current circumstances. As issues arise they will be addressed. No plan is perfect nor final.
Fox: Our district is doing more than other districts, but we need to do more. I appreciate the collective efforts of the district's teachers and staff, but we need to find ways of improving the experience. For those who want it, the children should be given the opportunity to get back to in-person learning for their educational and mental well-being. Virtual learning is no substitute and this is having a profound effect on the children with learning and other disabilities. I believe that the district is trying to be flexible and address the ever-changing directives from the state, which has been a challenge. I would continue to strongly advocate for opening the schools as an option for all students while ensuring a safe learning environment.
Veisz: As a current board member, I have witnessed a tremendous and tireless effort to provide the necessary safety procedures for all students, teachers, and staff so that multiple return to school scenarios for our children and staff are possible, i.e., full-return, hybrid and remote. We need to keep doing more as we work within federal, state and local laws so that we can provide an in-person education that all children need in order to optimize their learning experiences and to provide the best mental and social atmosphere for maximizing our children's development and daily experiences.
Young: The pandemic brought incredible challenges to our society, our families and our schools. No one ever planned for the reality of what happened in March of 2020. I'm very thankful for the efforts put forth by our district and staff who worked enormously hard to provide a meaningful educational experience to our students. As a parent, more needed to be done. The magnitude of what happened and how schools responded was almost unthinkable. So far, this year, the fully remote and hybrid options are much better than the experience last spring, but we must strive to do even more. I have been strongly encouraging the superintendent to open schools—for those who want to attend in-person—as quickly as possible. Some students badly need the in-person experience, particularly those who are involved in special education programs. Around the state and nation, the system largely failed that segment of students in the spring. That cannot and must not happen again.
What do you think is the issue most important to Robbinsville voters? How do you plan to address it?
DeVito: There is not one issue that is more important than the others in this current situation. How do we meet the academic, social, and emotional needs of our students in a safe and healthy learning environment, while at the same time think about the financial impact on our taxpayers. Our curriculum is controlled by many unfunded mandates and guidelines. state aid is a huge unknown. The state determines the taxpayers fair share contribution to the school tax. Robbinsville has always spent the least per-pupil when compared to the other districts in the county. The financial impact of purchasing PPE equipment is staggering. My commitment is to determine what our students need, how we can provide it and making sure the dollars are spent wisely.
Fox: There's two important issues. First, due to the pandemic and how it's impacted our schools, we need to figure out ways to offer a robust educational experience as quickly as possible. We cannot risk the possibility of our children losing up to a year of effective learning. This includes finding better ways of treating all students equally. Second, I'm very concerned about the state of special education students in our district. Simply put: They are not getting the services that are legally required and this needs to change. The issues do not stem from a lack of financial support. What I have learned from parents of these students is that the board lacks advocacy and strong representation in this area and I'm willing to advocate.
Veisz: As a current board member, one of the most important issues at this time is the safe return to school because we cannot increase any further risk to our children's development by falling behind regarding their educational, social and mental well-being. Further, social activities, sports, clubs, extracurricular are on everyone's minds as our kids don't just learn in the classroom they practice these skills by interacting and challenging one another in social settings. So moving our activities forward is equally important. The schools play a vibrant role in our greater community. We need to ensure that we're providing an exceptional experience both for today's students and future generations who are looking at our town as a place to live, work and raise a family.
Young: The most pressing issue currently is navigating the impact of COVID-19 and use the experiences over the past six months as the baseline or starting point in the event the current condition worsens or if we face another massive event. If something were to happen, we must do better. Over the long term, we must find ways of bringing additional assets to the classroom. Our schools are one of the main reasons why people choose Robbinsville as a place to live and raise a family. Ensuring new opportunities in our schools will help keep Robbinsville as a highly desirable community in the years to come.