Long-time Robbinsville Mayor Dave Fried was assured re-election to another four-year term, after a challenger failed to materialize in this year's election.
Fried, 54, has been mayor of Robbinsville since 2005, when he was elected as the township's first under the mayor-council form of government.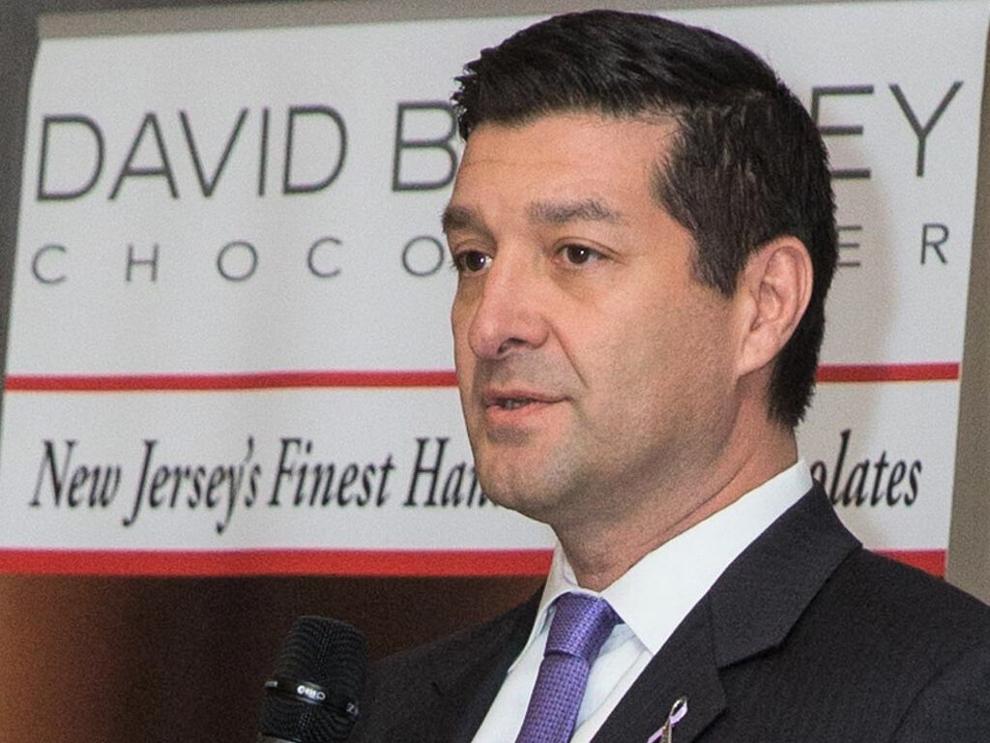 He attended Rowan University, and previously served on the Washington Township Committee (now known as Robbinsville Township Council). The mayor was re-elected in 2009, 2013 and 2017. This is his first time runnign unopposed.
The mayor is currently the CEO of Payday, a Robbinsville-based HR payroll and benefits company and formerly the CEO of TriCore Human Capital Management. TriCore was a two-time winner of the prestigious INC. 500/5000 award.
Fried and his wife Kathryn have two children: Brett and Ashley, both of whom now attend college and were educated in the Robbinsville school system.
Having been given the opportunity to lead Robbinsville for another term, Fried agreed to answer several questions regarding issues in the township posed by the Advance. His answers appear below.
1. What are some of your proudest accomplishments over your tenure as mayor of Robbinsville?
There are so many, but I have to first say none of my proudest moments work without the buy-in from our residents. I have to begin with changing the way we delivered our State of the Township address in 2015.
We took something we had to do by law, and turned it into an event that has raised over $350,000 to benefit some very worthy individuals and organizations.
We began with helping Trey Shepherd, who was 13 at the time, and his wonderful family get an all-abilities, wheelchair-accessible van. We were able to help the late Debbie Dauer, a beloved teacher in our community battling ALS, build an accessible bathroom in her home that she could use for the final few months of her precious life.
We converted space in the historic Robbins House for Quilts for Comfort so that fine organization could have a place other than the library to make wonderful quilts for cancer patients.
We also helped pay it forward to the CARE program in the fight against opioid addiction, the Mercer Street Friends Food Bank to lend a hand in the very real battle against hunger in our state, and also virtually last year to the "We (Love) Our R'Ville Neighbors" campaign, raising funds for Robbinsville individuals and families in need due to sudden, terrible circumstances such as a sudden death of a parent, child or loss of a home.
We've also given out over 500 of the "We (Love) our R'Ville Neighbors" magnets for residents who continue to perform good deeds throughout the Township. For this year's "Pay it Forward," we couldn't be more thrilled to help young Kelly Breden obtain a service dog for the mobility issues she experiences due to her rare disease (PACS-1).
I'm also very proud of our work at the start and throughout the pandemic. Distributing over 20,000 units of PPE in April of 2020, along with gathering goods such as hand sanitizer and hosting COVID-19 testing sites and, later, encouraging vaccinations, are things I think we will all look at when this is all over and say we did our very best.
I could not have made any of it happen without our staff. Part of any successful business, enterprise or government entity is building a great team around you and we've done that. I've said it many times before, but I could put them to work in any town tomorrow and I'm convinced that town would run like clockwork.
We are also extremely proud of our open space record with more than 1,200 preserved acres since I became mayor, along with nine straight years of flat or reduced municipal taxes, and consistently rising home values in our increasingly diverse and inclusive community.
2 Commercial development and occupancies have slowed down in Central New Jersey. Real estate experts predict that in the future there will be less demand for office space due to more people working from home. What should the town do to promote development and attract more commercial ratables?
A: Fortunately, Robbinsville does not have a great deal of office space. What we do have is a tremendous amount of warehouse space (10.2 million square feet), which continues to be in high demand and we are presently over 90 percent occupied.
While Robbinsville is close to being built out, what Robbinsville will be focusing on going forward is the revitalization and beautification of the Route 130 corridor. We are also going to put final touches on Town Center South.
3. What are some issues you think Robbinsville Township needs to address over the next four years?
Some of the bigger things on our plate I would best describe as challenges as opposed to issues.
With one of the lowest crime rates in the state for a community our size and in my estimation a community policing and outreach second to none, continuing to keep our residents safe—and feeling safe—is priority number 1.
We've worked very hard in our little corner of the world to try and break the back of the COVID-19 virus. As both the mayor and director of public safety, I am determined to do everything in my power, with the help of our fabulous Health Officer Jill Swanson and Administrator Joy Tozzi—who is doing a fantastic job managing the workload of our dedicated staff plus all of her other duties—to get back to the type of normalcy that allows our businesses and residents to thrive post-COVID. Hopefully, that happens in the coming months.
Additionally, the balancing act of bringing in new ratables with open space preservation is always a challenge, but it is one we constantly embrace. We always want all of residents, from all backgrounds, genders, ethnicities and faiths, to feel supported and included in our very diverse town.
When it comes to Optimum/Altice USA, we understand and certainly sympathize with any residents upset with their internet and cable service.
As a municipality, we feel we have done everything we possibly can from both a political, legal and public relations standpoint to hold the company accountable with more capability and better customer service.
I have to say those efforts appear to be bearing fruit, as complaints to our office have seen a marked decline over the past six months. We also stepped outside the box and tried for months to lure another company to come in to provide in-home Wi-Fi, but that company did not get enough buy-in from residents to make it viable for them to proceed.
As for FirstEnergy/JCP&L, we have met with company officials a handful of times over the past six months and we have been very encouraged with not only what we have heard, but the improvements we have seen this past summer.
Better communications regarding restoration times, every bit as much as the company's infrastructure itself, has been a major priority during these talks.