Natalie Venezia wants to break stereotypes.
Inundated with television portrayals of the "gay best friend" and one-dimensional representation, the writer, producer and director envisions more for her burgeoning documentary series, Out in the Open, which she is currently in the process of filming.
"We're seeing these stereotypes that are not real," she said. "For the LGBTQ+ youth that are out there struggling, and the suicide rate is so high, they don't have a lot of resources or people to look up to."
"We want to make sure that we do our best to give them real life people who are successful, who have had struggles, but overcame them, and that they have people to look up to in their community."
While it covers residents from all across New Jersey, four participants from Robbinsville are highlighted— chef and restaurant owner Steven Kuo, couple Brian Hayes and Florentino "Tino" del Rosario, and college student Steele Leonard, a graduate of Robbinsville High School.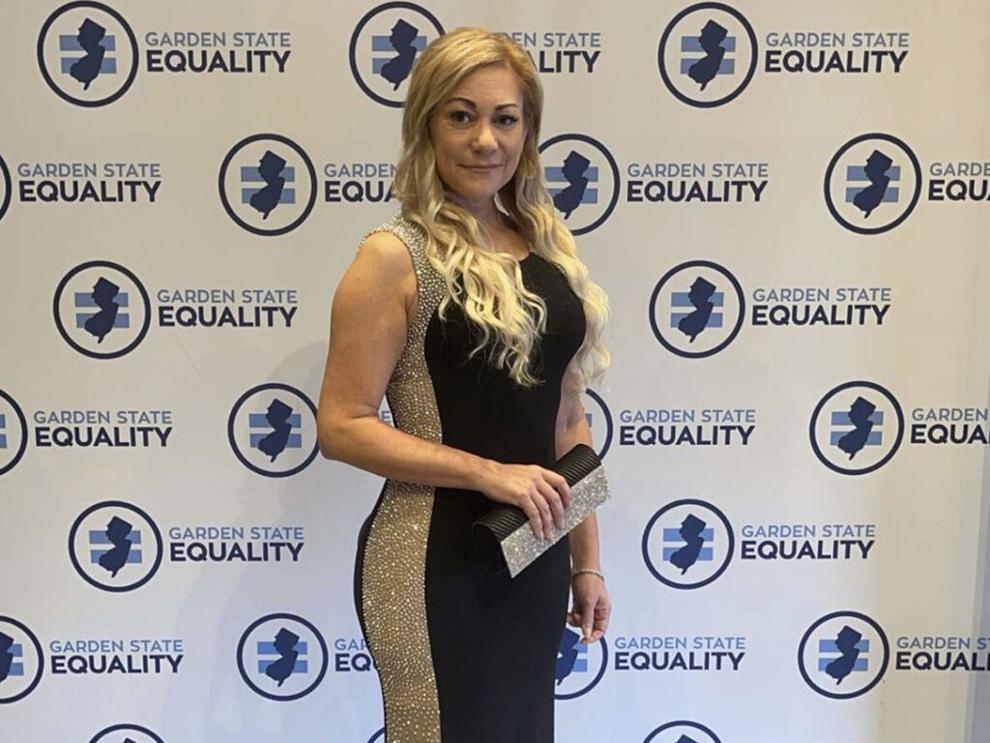 Venezia owns Marlee & Me Productions along with business partner Marlee Snyder. Together they run the film production company as two female creatives, their mission to showcase at least 12 episodes, each a self-contained story, with interviews and a day in the life for each of the subjects.
Themes addressed include raising children as a lesbian couple, the intersection between race and identity, and parental acceptance.
On Oct. 11, which was National Coming Out Day, the cast of Out in the Open spoke with the Advance about their experiences.
They said their hope is to have a nationally planned project to be distributed on one or more platforms.
What brought the Robbinsville participants together was the township's first Celebration of Pride event on June 27, which was hosted at Kuo's restaurant in the heart of Robbinsville Town Center—Kuo Social.
Leonard, who was present as one of the student speakers, said that event was a "super awesome opportunity to connect with everybody," and for the group to join forces moving into the future.
Kuo called it an "eye-opener" for people in the community. "I have to say I was very proud," he said, having put it together in just nine days. "The turnout was tremendous."
Steven Kuo
Kuo's restaurant, which has a focus on modern Chinese cuisine, opened last year in the space formerly occupied by Centro Grille.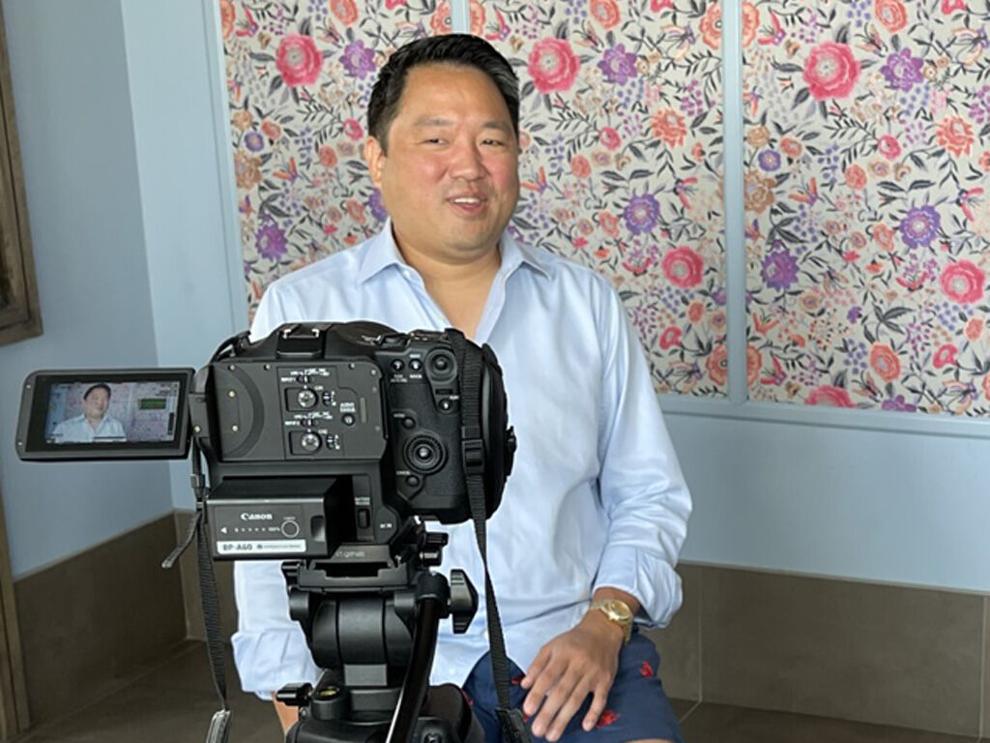 Kuo has worked with industry giants like Bobby Flay, taught at the Culinary Institute of America, and is an openly gay man.
He first met Venezia for a series about COVID-19 in the food service industry, but they started conversing about gay businesses of the past instead, realizing another project was on the horizon.
"We don't want to talk about COVID," Kuo said. "We just want you to come, enjoy, pretend that it's not happening, have a great time, pay your check and leave."
Venezia thought Kuo was "perfect" for Out in the Open. A child of immigrants from Taiwan who are also in the restaurant industry, their love of food helped fuel Kuo's lifelong passion—but their reservations had an impact, too.
"People who know me, know my story," Kuo said, vocal about his personal experiences. Coming from a conservative Chinese background with parents whose "viewpoint on sexuality was taboo," he encountered hardships.
"I was deathly afraid of coming out," he said, reflecting on several incidents where his parents engaged in homophobic behavior. Public sentiment surrounding HIV/AIDS was at its peak, so the comments were painful, made during a time of "a tremendous amount of fear" that led Kuo to attempt suicide at 11.
Through coming out and all of its complications, his family now feels positively about his identity, the trials only strengthening their bond.
"As dark as something might seem for a couple of months, or a couple of years, my parents and I have a very close relationship now, and we've had a close relationship even through coming out to them. It was difficult looking back at it, but you get through it," he said, noting the bright side.
For the documentary, he is going to be nothing but honest.
"I am a gay man. I make no qualms about it, anyone who knows me, knows I'm gay," he said. "I don't want people to see me as this gay, Asian guy, I want them to see me for who I am. I'm a person who, I like to cook, I like to sing, I have friends... there's more to me than my label of being a gay man," he said.
"If you look at every single one of us, we're all successful, we have our lives together, we're good role models and examples," Kuo continued. "I feel like when it comes to success, it has, for me personally, it has more to do with I think the way we live our lives, and of being a really good, productive member of society and just doing the right thing, as well."
Brian Hayes and 'Tino' del Rosario
Hayes' and del Rosario's journey is about trying to adopt a baby. The couple is working with a New Jersey agency to complete the process.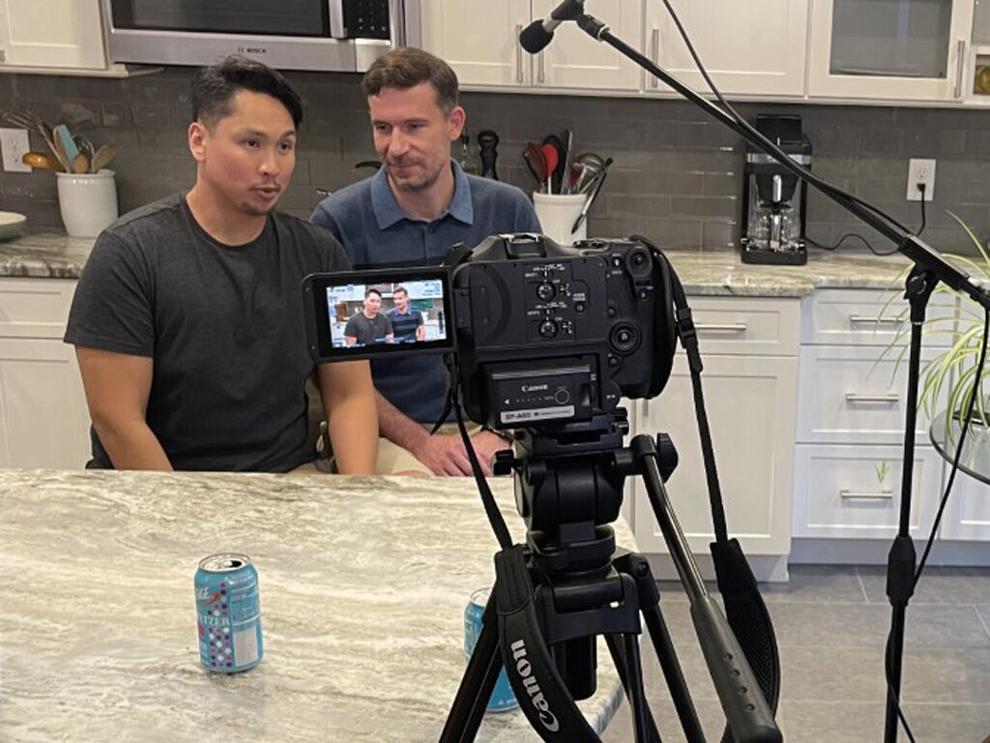 As of mid-October, the married couple had completed their application and reference checks, and were in the "home study" section of the process.
Hayes initially taught history and government in the South before returning to New Jersey to pursue graduate school.
There, he was introduced to the education philanthropy sector. This led to his current position as a regional director for a New York City nonprofit organization, combining both passions to serve a family foundation.
Del Rosario is a photographer who started his own business, Photos by Florentino, in 2019. Born in the Philippines, del Rosario is a former Navy serviceman who met Hayes on an online dating site in 2009.
"I was attracted to Tino's smile and personality, which came across in his profile and photographs," Hayes remembers fondly.
They are planning to have a domestic and open adoption to maintain a relationship with the birth mother, and, if possible, to represent "the best approach for healthy development."
For the husbands, relating to those around them has always been the key.
"I'm a firm believer that so many problems in this world, but particularly the polarization in American society and in our own towns, can be healed or bridged when you get to know people authentically," Hayes said, conveying that they are "absolutely no different" from others.
"Showing positivity and putting out positivity out in the world is important to me," del Rosario added. "I think there's so much negativity out there, violence, and just discrimination, and I think people need a touch of love and happiness in the world. Hopefully that comes out in all the filming that we do," To them, and the documentary at large, role models are important."
"Many young people in our community can't always point to someone in the community whose future represents a potential pathway for them," Hayes said. "These are stories that a [younger person] in Robbinsville, who's struggling with their identity needs to see, that this struggle is a fleeting one, and it's one that isn't going to necessarily characterize the rest of their life, but they can have friendships that are solid, they can find a partner and raise a family, and get married."
For del Rosario, representation extends across sexual or gender identity.
"As a gay Asian man, I hardly saw anyone in the media representing me, and I think these men and women who are of Asian identity are not portrayed, and then they feel like they're not approved or confirmed about their identity," he said. "We don't need approval."
Steele Leonard
Leonard identifies as transgender and uses she/her pronouns. She is a double major in biology and psychology at the University of Pittsburgh with a personal investment in science.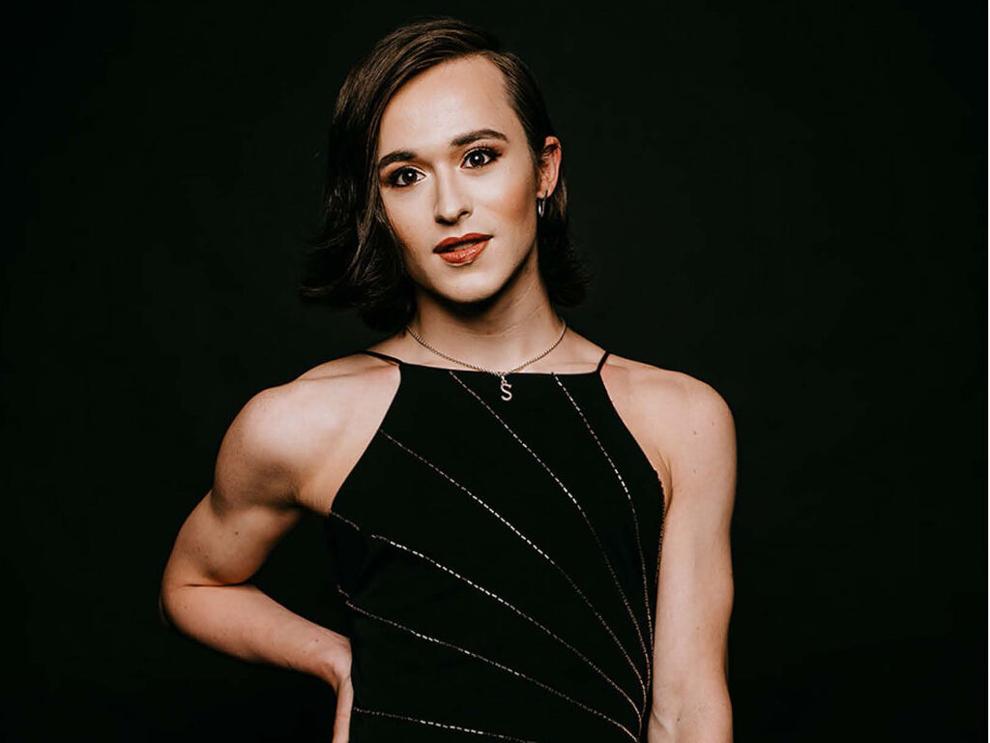 As the former president of Robbinsville High School's GSA for two years, a group now referred to as the Genders and Sexualities Club, she became comfortable speaking in front of crowds about LGBTQ+ topics.
She is open about her ever-evolving identity, desiring to "have those deeper conversations with people talking about the unheard parts of the queer community."
Leonard says she is all for breaking down issues like internalized homophobia, as well as gender expression versus identity, to find confidence.
"I'm particularly passionate about making sure I am my authentic self, and I'm unapologetic in that reality," she says. "Hopefully, I can be this sort of trailblazer, to not only to normalize the unheard parts of about being queer to those who aren't queer and just have never had the opportunity to learn, but also normalize the idea of being queer to queer people, in and of itself."
Leonard aspires to be a genetics counselor, in part because her family suffers from a rare genetic condition—Pelizaeus-Merzbacher disease—which can stunt growth and affects the X chromosome. Her mother was a carrier and passed the deficient gene to her brother, who expressed the disease in a biological toss-up between the siblings.
Leonard had survivor's guilt when the condition arose, but in their painful times, she remembered that genetic counselors were there for her family as they grappled with the news. Her brother eventually passed from the disease, leading them to think deeply about grief.
"Genetic counseling seemed like the obvious answer for me. It felt like a way to pay homage to my brother, but also to be able to help other people in my own niche way," she said.
For her academic future, Leonard is planning on pursuing her master's degree, entailing four more years and a focus on chemistry. But that is only part of what is on the horizon for Leonard.
She recently made the decision to pursue both hormone therapy and transitioning, getting her blood drawn on the day of the interview in hopes to start estrogen. She had previously come out as gay in freshman year of high school, but felt that upon reflection, this was the path destined for her.
"It took me a lot of time to come to terms with who I am and to also be proud of that, and I would never want anyone else to have to go through that," she said. "Your identity is a relationship and an understanding that you have with yourself, [one] that you have the opportunity to share with other people as you deem fit. In that regard, there is no rush to come out and ask other people to validate your identity."
Besides updating viewers on her transition through the documentary, Leonard will be having queer conversations with the camera, expanding on issues like how to best respect pronouns or be an ally to the community.
Pre-production started in early August, and the search for cast members began in early September. Filming commenced at the New Jersey Greater Equality Ball at Asbury Lanes, in Asbury Park on Oct. 7, connecting further with Khadija Mohammed, a singer who performed the national anthem. She volunteered to write a song, or an "anthem," as Venezia describes, for the upcoming show.
Once production ends, the entire cast has plans to do a "give back" to others, including university tours, outreach, and panel discussions to speak with younger audiences.
"This is making history, and this is a revolutionary cause to try to take control of our image and how we are portrayed, and show who we really are," Venezia said.
For Leonard, she knows that it's a constant exploration for the self.
"Your identity is truly what you make of it," she said. "It's a subset of who you are, and it's made to serve you, at any point in life, however that is best deemed fit. Identity is something that is continuing to involve and grow, and can on a personal level, just as you grow up, your identity can just naturally change and fluctuate, and that doesn't make it any less valid."