Doug Herrin knew he was getting a good one when McGwire Tuffy decided to play for his Hightstown Post 148 baseball team this summer. If Tuffy impacts Herrin the way he affected Hun School coach Tom Monfiletto, the American Legion manager is in for a more memorable experience than even he imagined.
"Coaching him," Monfiletto said, "has been one of the greatest joys of my life."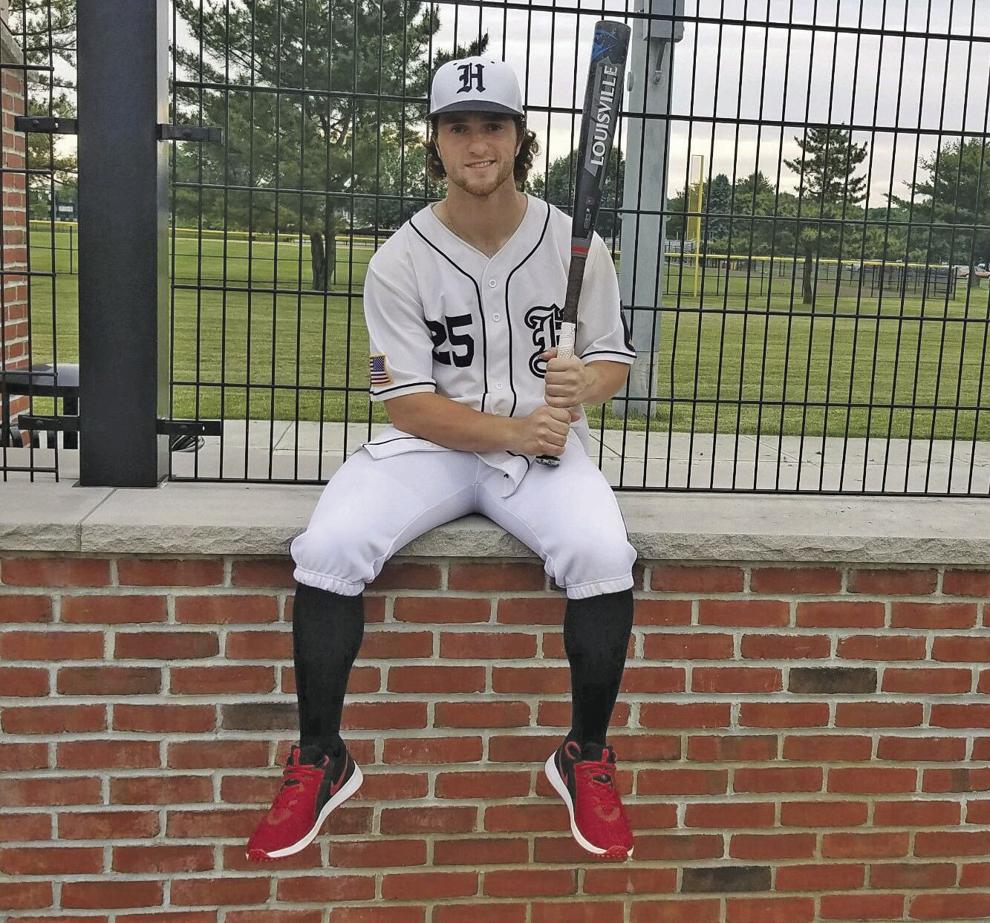 That statement has as much to do with Tuffy's personality and dedication as it has to do with his statistics. And that's saying something, considering the numbers the Robbinsville resident put up during four years at Hun.
Tuffy capped his Raiders career by hitting .467 with 11 extra-base hits and 28 RBI while going 18-for-18 in stolen base attempts as a senior. Over four years, Tuffy hit .370 with 29 extra base hits, 56 RBI and 68 steals in 69 attempts.
"His swing should be played on a loop in a museum," Monfiletto said. "No artist in history could create something as beautiful."
One man's artistry is another man's football game.
"He plays baseball like he's a linebacker," said Hun teammate Danny Melnick, who is on Hamilton Post 31 this summer. "He attacks everything, he's super aggressive at the plate and on the base paths. You could put him anywhere on the field, and he can play. He's got the dirtiest uniform on the field. Every time he gets up, I think he's gonna get on, and when he gets on he steals."
Having players like Tuffy and Melnick is good news for legion baseball, which has had dwindling enrollment throughout the decade due to travel ball and showcases. Tuffy played travel the past two years with the Diamond Jacks in Flemington. Once he earned a scholarship to Quinnipiac University, McGwire had nothing left to prove to recruiters and decided to play with the closest team possible, since Robbinsville does not have a legion program.
"I was just looking for places to play," he said. "I talked to my friends, coaches and family and thought it was best to stick around home for the last summer (before college). I talked to coach Doug last year, he told me about how some of the Robbinsville guys were gonna play and I just wanted to reunite with them. Tyler Lehman is pitching with us every four years, he's an old friend of mine. Some of the other Robbinsville guys are here. We're just trying to make the best of it.
"I just want to stay home one last summer and hopefully play in a college league next year. I think it's great for kids to come back home and enjoy it."
That came as good news to Herrin, whose squad is back in the Mercer County league after being unable to field a team last year.
"It's a pleasure having him around," Herrin said. "He's an all-around good player. I've been after him for three years and finally got him from the travel ball scene. It's fantastic."
Tuffy was a perennial all-star while playing for the Robbinsville Little League. He also played travel ball with the Hamilton A's and Gallagher Baseball. At age 10, he attended baseball camp at Hun and immediately fell in love with it.
Three years later, he embarked on a high school baseball career and never looked back. Hun won the NJSIAA Prep A title all four of Tuffy's years and reached the Mercer County Tournament semifinals this spring.
"Honestly, it was a dream come true," Tuffy said. "Coach Mono, Coach Garrison are just the greatest guys. We knew the program was going in the right direction my freshman year. It was just kind of everyone getting together and buying into the philosophy of being a team, doing everything together. We built a strong culture. By senior year, it was something special. It was a great ride."
It was Tuffy who helped make it great, serving as team captain his final two years while setting an example.
"McGwire has been the heart and soul of our program for the last few years," Monfiletto said. "He plays the game harder and with more passion than anyone I've ever coached. He takes a tremendous amount of pride in being in the best physical shape possible and being the best infielder and hitter that he can possibly be. He leads by actions and by example and puts others before himself. For the rest of time when people think of someone to associate Hun baseball with, they will think of McGwire Tuffy."
High praise indeed; and much of what Monfiletto said is echoed by Herrin.
"He's just a great leader," the manager said. "He leads by example, he hustles and he hits the ball hard. He tries to do damage at the plate, goes up there with a plan. He's just a great all-around kid."
This is actually Tuffy's second season of playing legion. As freshmen, he and Danny Melnick—who is also headed to Quinnipiac—both played for Princeton Post 76.
"It was one of those things where travel was a little too early for us but we just wanted to play every day so Princeton was an option because some of our buddies from Hun were playing," Tuffy said. "It definitely helped. It was sort of my foundation as a young high school player. You're playing every day, getting reps, staying into it. It was good."
Next came the Diamond Jacks, which is where Tuffy put his wares on display for colleges.
"Playing at Diamond Nation every weekend was beneficial because every coach was at Diamond Nation every weekend," he said. "It was easier to go right there instead of traveling around the country."
Now it's back to legion. Hightstown stumbled out of the gate with a 1-5 record, but Herrin feels with a guy like Tuffy on board, Post 148 can still be successful.
"We have the opportunity when we're all here to be a pretty competitive team," he said. "With McGwire here leading us toward it, there's definitely hope."
Tuffy will revert to playing against Melnick, a former Nottingham Little League star, after being his teammate for four years.
"I always respected him, but you know that whole rivalry with Nottingham and Robbinsville," Tuffy said with a laugh. "Just them in general gave me a bad taste, but I respect him, he's a great player."
After this summer, the two will be teammates again in college. Tuffy had offers from Quinnipiac and St. Joe's and chose the Connecticut school. Soon after he committed, Melnick also decided to go there.
"Growing up playing against him and car-pooling to Hun with him every day for two years, he's become one of my best friends," Tuffy said. "It's a dream come true, again. Not many people can say they're going to college to play baseball with one of their best friends. We both have a lot of work to do but I'm just excited to go along with him for the ride."
Tuffy grew up playing second base but has been at shortstop the past few years. He thinks he will be a utility man in college, saying, "it's more like I'll go anywhere I can to get into the lineup."
Playing Division I baseball has been Tuffy's goal since childhood and he worked relentlessly to achieve it. He never let the fact that he stands just 5-foot-8 hold him back. In fact, it moved him forward.
"I use that as motivation to kind of hit the gym and get strong," he said. "Obviously I'm not gonna be much taller than this. But the stronger I am, the more beneficial it is. Size does not matter in baseball and I've used it as my motivation to get better every day."
For now, he will embrace a laid back summer before embarking on a MAAC baseball career.
"I just want to play every day, keep swinging it," Tuffy said. "Pitching is pitching, you can't really complain about that. I'll be happy to stick around for this last summer and just enjoy it. No more travel and all that. I'm all set."