The Robbinsville Board of Education appointed two new members in January: Jai Gulati and Tanya Lehmann. They were selected to fill the seats of Shaina Ciaccio and Craig Heilman, who resigned in December 2020. Both Gulati and Lehmann will be placed on the ballot in the November 2021 general election.
The two were sworn in at the Jan. 13 meeting, along with new member Maxine Fox, who was elected to the board in November.
"I am excited to be able to serve this great community we live in and represent the educators and students of our community," Gulati said. "We have a great group of board members and I am humbled and honored to be working alongside a dedicated group of well qualified, educated and dedicated individuals. We are fortunate to have this board who truly cares about the students, educators and the community."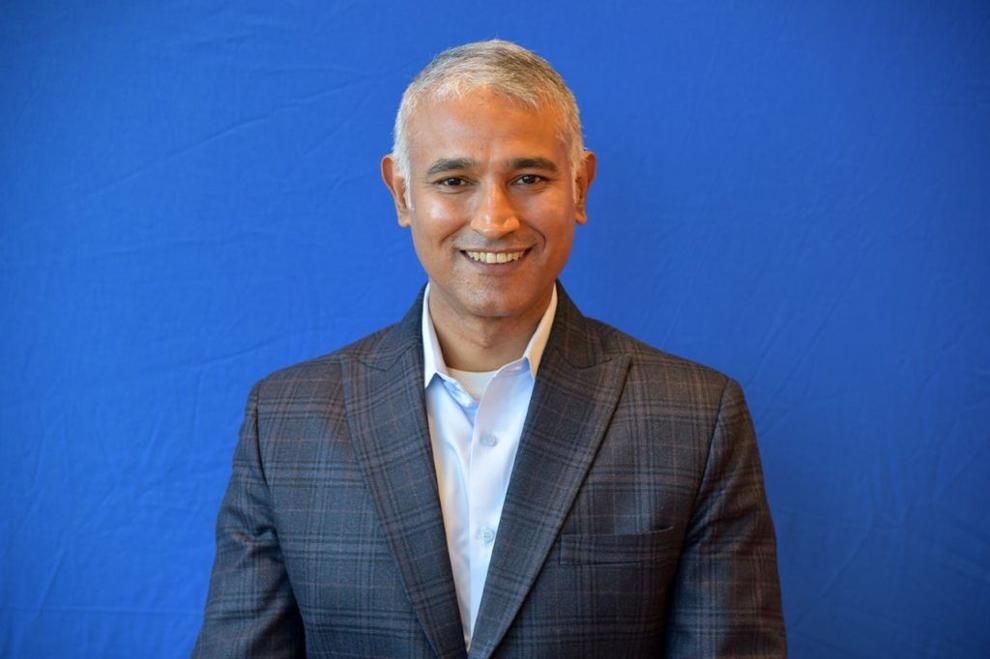 Gulati has lived in Robbinsville since 2005. He grew up in New York and attended Richmond Hill High School in Queens. He went on to graduate from the State University of New York at Stony Brook, where he majored in economics and minored in business management and computer sciences. He also earned an MBA from Temple University.
He currently works as a global technology leader at Regeneron Pharmaceutical, where he leads application services and intelligent automation. This is his first time holding public office, though he is also a member of the Robbinsville Diwali organizing committee and has coached with the Robbinsville Soccer Association since 2017.
Lehmann has been an educator for nearly 30 years and currently teaches eight grade language arts at Manalapan-English Town Middle School. She studied at Bloomsburg University and earned a master's degree from Rutgers University. Lehmann has never held public office before. In town, she is a member of the PTA and previously served as the president of the Robbinsville MOMS Club.
The Advance sent a questionnaire to both members. Gulati's responses follow below. Lehmann's will appear in the May edition.
Why do you think you were appointed to the school board?
Gulati: I believe the reason I was appointed to the Board of Education is because of the professional experience, diverse background and thinking I bring to the table, sound judgement, having an even temper, willingness to collaborate, my passion for education and my ability to look at the situation holistically and make the tough decisions for the benefit of our children and community. Over the years, I have gained strong experience across all core business functions such as technology, finance, HR and operations. I have three daughters, two of whom attend the Robbinsville Public School System, and the third will be attending Kindergarten in 2024. I truly have a vested interest in our school system for many years to come.
What do you hope to accomplish during your term?
Gulati: As a board member, our job is to set the vision and goals for the district, adopt and set policies that give the district direction to set priorities and achieve its goals. In my term, my goals, in collaboration with my peer board members will be to have a clear vision for our district; keep the community informed and have full transparencies; ensure we have good finances and fiscal health of the district; ensure the focus is on student achievement and implementing policies that will ensure success for all students; and, last but not least, future-proof the Robbinsville Public School system for the years to come.
How do you think the district has handled learning adjustments due to COVID-19? Is there anything you would change or do differently?
Gulati: I think overall the district did the best they could given the situation. Robbinsville is not unique— the coronavirus pandemic has upended America's K-12 education system, as most schools in every state closed their doors for extended periods to combat the spread of the virus in early days.
The whole world had to adapt in new ways of living and our day-to-day routine was completely upended overnight. I commend our school district, administrators and educators who had to make overhauled adjustments overnight to a learning system which historically has completely relied on the basis of human interaction. As easy as it may sound, pulling off an instructional approach that's completely new to most U.S. schools during a pandemic is no easy feat.
There is a lot of work to do to ensure we learn from the current state, make the investments in our school's technology infrastructure, teaching and learning systems, approaches and future proof to the best of our ability for the years to come. The Robbinsville school district has and will continue to strive for excellence in education and adopt as needed to face current and new challenges.
What do you think is the issue most important to students and parents in the district?
Gulati: I would say the most important issues for students and parents in the district is to get back to some sort of normalcy. As a father, husband and I am sure I am speaking on behalf of many parents, we need to get the kids back to school for a full day of learning. Parents are not educators. The other big issue I would say is the students social and emotional well-being. Many kids may not have the voice to speak to the struggles that they're having but it doesn't mean that they're not there, and it doesn't mean that they're not feeling the pressures of the world around them. I am encouraged that all the board members share the same concerns and want to open schools for the full five days as quickly and safely as possible. Last but not least, I commend, salute all the teachers, educators, administrators for all that you do.