Before he fell in love with police work, Michael Polaski became involved with the local first aid squad on his 16th birthday.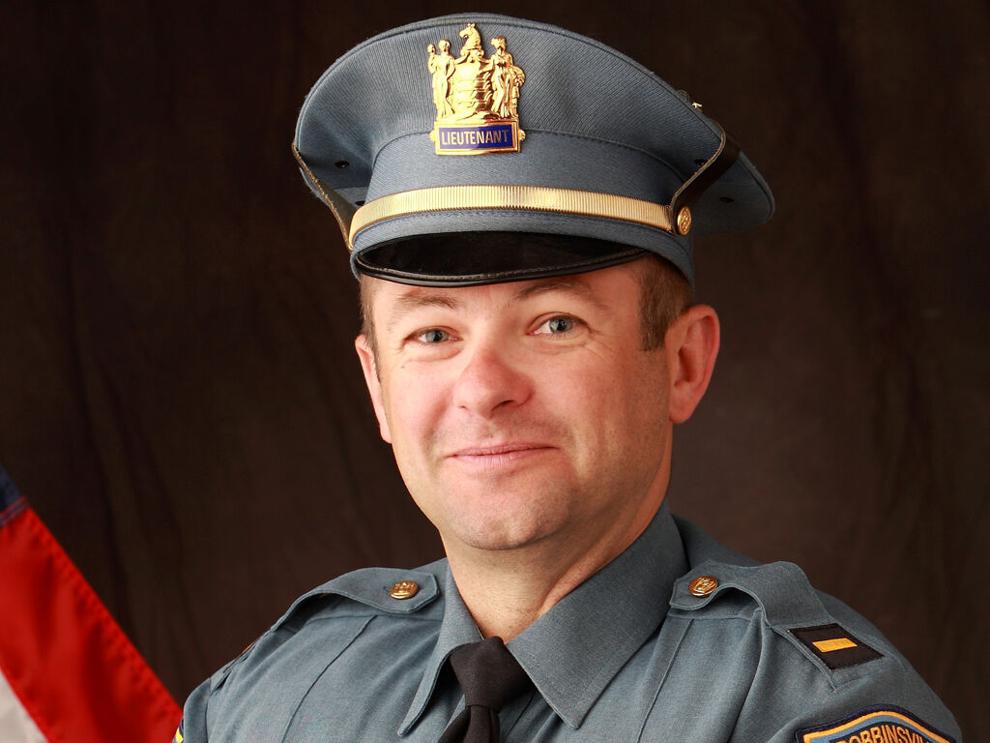 Inspired by a cousin who was part of Lacey Emergency Medical Services, he took on the role of a volunteer EMT there, but his future belonged elsewhere, and so did his leadership skills—Polaski is now set to be the new chief of the Robbinsville Township Police Department.
"It was almost immediate," Polaski said of his interest in law enforcement, the attraction fostered through interacting with officers on calls. "[I] just love helping people, love everything about the job. It was clearly for me."
With 23 years of experience on the force, Polaski is currently the department's administrative lieutenant and the township's Office of Emergency Management Coordinator.
He was announced as the new chief on Oct. 22, with his term officially beginning on Jan. 1, 2022, taking over from current Chief Chris Nitti.
The first in his family to be involved in law enforcement, Polaski grew up in Lacey Township. After trying out higher education with Ocean County College, he was accepted into the police academy. Traditional schooling may have not been the right fit for him then, but Polaski is still a big proponent of college, voicing minor regrets over never returning.
"I'm proud of what I've accomplished, but I just remember going to school, and that wasn't for me at the time. I got into this wonderful career that's been very fulfilling," Polaski, 46, said of the fortuitous change.
At the age of 19, he started his career as a special officer in Lacey Township, simultaneously offering his services at the station and on the ambulance as a volunteer.
Around 1996, he went to work in Point Pleasant Beach, continuing both of his passions through bike, boardwalk and road patrol. What attracted him to the position of chief was multiple factors, some originating from his time on the shorefront community.
"I've always been a goal-oriented person and [wanted] to work towards achieving something," Polaski said. Someone who he referred to as a mentor, a Point Pleasant Beach lieutenant who became chief, gave him an early incentive to do the same.
"I was just drawn to him, how he operated, and his leadership style, and that's what drove me to continue on to be chief," the administrative lieutenant said.
In 1999, he was hired as a full-time patrolman in Robbinsville, and later promoted to a sergeant in 2003. In 2009, he became a patrol lieutenant, and then in 2016, when Chief Nitti took on the chief position at the department, Polaski became the administrative lieutenant.
He began his OEM role as well, working there for 15 years and counting, since the duties will carry over to his time as chief.
Polaski currently lives in Point Pleasant with his wife of 18 years and two sons. Another big part of his OEM coordinator job revolves around ensuring that Robbinsville residents receive their reimbursements from FEMA.
"Between all of the storms, whether it be a snowstorm or Hurricane Sandy or the pandemic, we were able to recover approximately $600,000 for the taxpayers," he said.
In part for his work during the COVID-19 pandemic and beyond, Polaski was thanked during Robbinsville Township's Annual Pay it Forward Event by Mayor Dave Fried. (See story on page 4). Helping the community through his OEM title has been equally as important as his law enforcement responsibilities in the past year, he said.
"Our role is just to make sure that we have the resources that are needed, and the most accurate, specifically for the pandemic, but the most accurate, up-to-date information to keep both the residents and our staff safe," he said. "It was dynamic and things were constantly changing almost on a daily basis."
For his approach to the role as chief, Polaski wants to keep emphasizing the benefits of working together, rather than independently of each other, for the best results.
"I would say my style is lead by example. It's all a team effort here. We are not successful if we don't operate collaboratively amongst my peers here and the command staff. It is 100% a team effort. We are all successful and continue to be successful here by working together," he said, his term an extension of what has already been in effect at the department.
"I've been very fortunate to be involved in that decision-making process for those 12 years [of being a lieutenant], so I feel that what we're going to do under my administration, it would be to continue building on what we've done already, and the most important part of that would probably be making more community contact, community involvement, and transparency within the police department," Polaski said.
Robbinsville's Police Department, to him, already has the proper initiatives in place.
"I feel like we've been doing it right here for years. There's just little things that we can improve upon, and I don't even have any specifics, it's kind of whatever comes about," he said, noting the successes of the CARE and SAFE programs in particular. Polaski also liked the addition of officers being active at events such as community festivals, National Night Out, or high school sports games, all "to make positive contact with the community."
Polaski was grateful to receive the position from Chief Nitti, who he will be working alongside until midnight on Dec. 31. The incoming and outgoing chiefs have over 50 combined years of service between them.
"He was a tremendous leader and a great mentor and friend. He's really set the police department up for success, and I have pretty big shoes to fill," Polaski said.
"Lieutenant Polaski has been an integral part of this organization for the past 23 years," Chief Nitti remarked. "His skillset and experience make him the ideal selection. The department is in very good hands, and this will be a very seamless transition."
Thanking them for having faith in his ability to lead the department, Polaski remained appreciative of Mayor Fried, township administrators, and council members.
"I am humbled and honored to be selected for the position, to be the leader of these great men and women of the police department. It's truly an honor. And to the residents of Robbinsville, it is our number one priority to keep the community as safe as it has been for the years, and to continue to build on the relationships that we already have, and the trust."