Beth Rinyu has always wanted to help others. A municipal clerk since 2002, she is now working at Robbinsville Township Senior Center, starting her position during a time of unprecedented challenges for those in the public sector and beyond. The helpful dynamics of the staff during the COVID-19 pandemic are still in effect.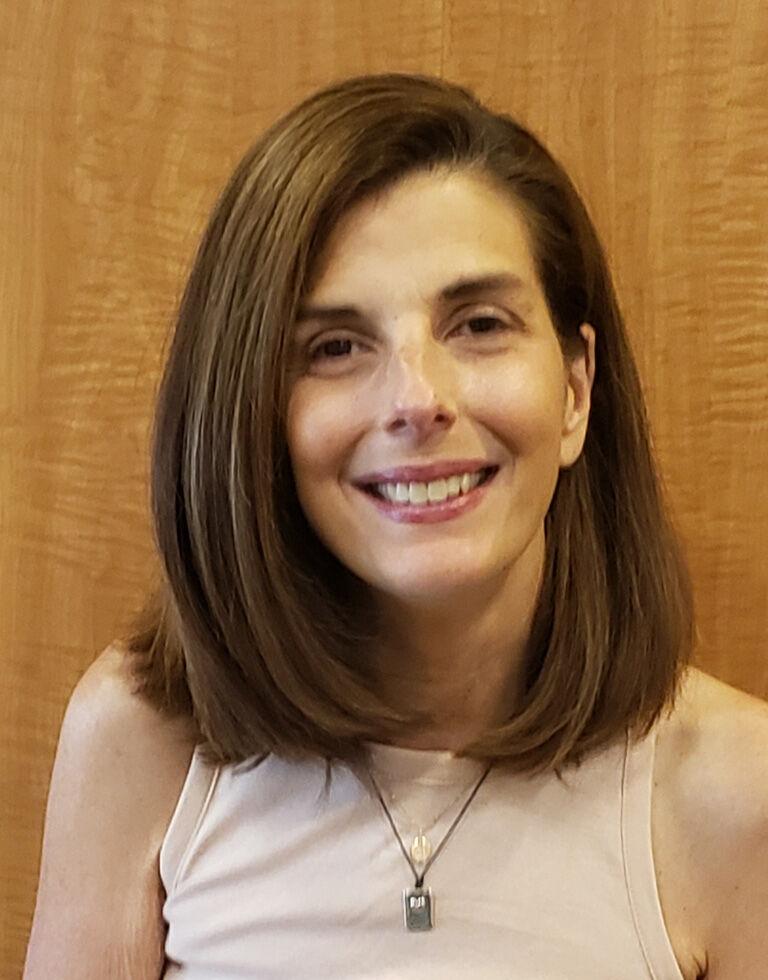 "It's a lot of teamwork, and that's what I like. Teamwork is so important, especially in a place like this, where you have to work as a team, you can't work as an individual, because you're working together to provide services to the seniors, so it works much better when you do it as a team," she said.
On Aug. 2, Mayor Dave Fried and the township council named Rinyu the new senior center manager. Rinyu started at the town tax office until moving onto the deputy clerk position in 2003. The Hamilton native has always been interested in government—she has had a long-time desire to help out her community.
Built in 1991, the center provides a myriad of activities for seniors, helping to ensure quality of life improvements through creativity, fitness, games and educational opportunities.
Rinyu is currently working alongside Renee Burns, the longtime manager, who is set to work with her successor until she retires from the position on October 1.
Rinyu, 49, first worked for the state Department of Military and Veterans Affairs before taking a break to raise her two sons, a pair of twins.
Her father served in the U.S. Army as a full-time member of the National Guard, and he helped Rinyu in acquiring her first job working for the very federal agency that honors those who have served. Her mother was a nurse.
Rinyu moved to New Egypt about 25 year ago. When her children started kindergarten, she spotted the job opening for Robbinsville. As clerk, she assisted people of all ages in accomplishing administrative needs, but she rarely became involved in their daily lives.
Years down the road, she decided to make the transition to the Senior Center to become more involved with the township's senior citizens, as well as begin a new start.
"I felt I was at the point in my life where I needed a change, where I felt like I was giving back to somebody and to the community," she said. Whether it was people coming in for marriage or dog licenses, building a rapport or helping them prepare for elections, the contrast was that as a Senior Center manager, "you're actually giving back to the individual."
"When I saw the job was open, [what interested me was] the idea of working with the seniors, working one-on-one with them and getting to know them," Rinyu said. "My favorite part of working in the clerk's office was dealing with the residents that came in."
The bonds she cultivated as a deputy clerk were important to prepare her for the future. "It's neat to see them in a different atmosphere, and to get to know them on a different, more of a personal level," she said.
After being closed for 14 months due to the COVID-19 pandemic, the Senior Center reopened on June 11 for in-person activities. Rinyu started a few months later, and the period of settling in was juxtaposed against another potential wave or rise in coronavirus cases.
As members of the senior community are more vulnerable to the disease, safety is imperative—but so is connecting with them as a newfound friend and confidante.
"I have an open door policy if they want to come in and talk, and I know a lot of them just like to vent," Rinyu said. "They're lonely, and some of them don't have anybody else to talk to. I want them to feel comfortable coming in here if they need assistance, to feel comfortable asking us and not feel like they're being a burden. I want there to be a comfort level here where they want to keep coming back, and at the same time, I want to make it fun, too, by incorporating activities that they could do day-to-day."
She is constantly thinking about new attractions and features to satisfy seniors, yet her ability to make these concepts a reality might be potentially hampered by the advancing new wave of COVID cases. Many of those who are ready to socially mingle are comfortable due to being vaccinated, and Rinyu emphasized the need to "hang in there" as they take health procedures each moment at a time.
In addition to creating a suggestion box for community input, she is going to be "planning, planning, planning," especially with the looming threat of a possible second lockdown for COVID-19.
"I have a ton of ideas that I want to do here, but right now, it's hard with COVID, because we don't know what's happening from day to day if they're gonna put the restrictions back in place, so it's kind of everything's up in the air based on that," she said.
They want to expand on programs such as their dedication to arts and crafts, exercise, informative speakers and more. As manager, she is entertaining the thought of everything from dances to seminars that involve local police or the fire department.
Rinyu is also hoping to do some remodeling to make the Senior Center more welcoming. "I want them to walk in here and feel like it's a second home, where they can feel comfortable," she said. A lot of places lost community engagement over the pandemic, so her emphasis is on getting people to return, as long as they feel secure.
"I wanna try to try to get the word out to people to welcome them back in, and try to recruit them, for a better word, to come in and enjoy this," she said. "[To] let them know we have a lot of fun things coming up, as long as COVID doesn't rear its ugly head again."
She's optimistic that upcoming events, while scheduled tentatively, will still happen as intended. Rinyu is open to methods of virtual engagement such as Zoom, with her main desire to keep seniors connected to the outside world.
Right now, the in-person offerings are limited to activities like chair yoga, hula hooping and grab-and-go lunches meticulously planned by the kitchen staff. But, as time goes on, Rinyu looks to the mid-day time as a wonderful opportunity to bond with her clientele.
"You can develop more of a relationship with them because they're here for longer, and I haven't had that experience yet, so I'm looking forward to that," she said. The center is hoping to do an outdoor picnic in September to honor Burns and give her a warm retirement send-off.
What she wants people to know, is that although the alienation of last year stung, Rinyu wants to continue fostering an environment that not only accepts older residents, but appreciates them and the importance of having a place to engage with each other.
"I think a lot of seniors, they feel like they're forgotten," she said. "They get comfortable just sitting at home, and that just becomes their norm, and then it morphs into a minor depression where you're just, 'Okay, I'm staying home, I'm not gonna go out,' It's important to get them out, get their minds going, and just for them to socialize, because a lot of them don't have family that they see on a regular basis, that they talk to.
"A lot of them are alone, they're eating dinner alone, they're eating breakfast alone. This is an outlet for them to actually see other people, know that there are other people out there and that there are people out there who care about you. It's a chance for them to come and do their activities that are geared just for somebody in their age group."
Rinyu stressed that everyone can learn from the benefits of human connection.
"I think that helps them not only physically, but it would help them mentally. That goes for anybody, not just seniors. You have to get out and interact to feel better."