Renee Burns did not work when she first arrived in the New Jersey area. Born and raised in Ohio, she moved to the garden state when her husband relocated to Robbinsville 26 years ago.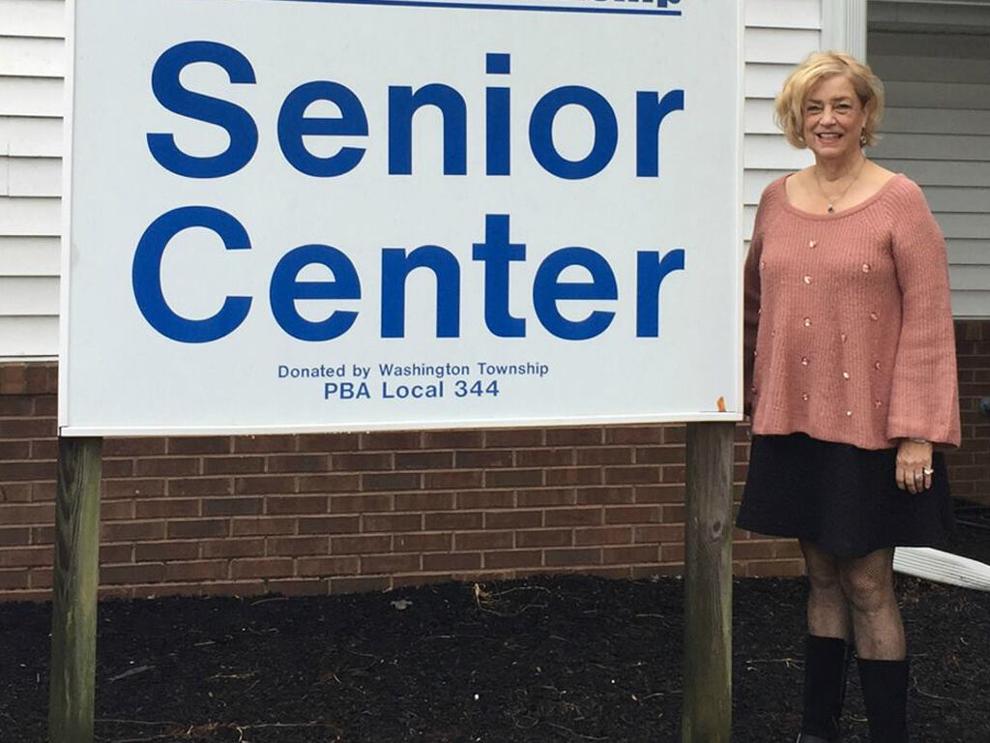 After being involved in administration for the township, she came over to the Robbinsville Township Senior Center part-time, employed under former Director Susan Molnar.
She took over once Molnar retired, expanding programs with her tenure like varying exercise opportunities, open houses, wellness initiatives and more, all with the audience of attracting anyone 60 years and older.
A 21-year veteran of the locale, Burns saw out her final days at the center with a melancholy fondness. She retired on Oct. 1.
The center serves as a congregate nutrition site that also delivers fare to homebound citizens with Meals on Wheels, all while serving as a local food pantry. The senior center offers anything from bingo to bocce ball, their recreational opportunities recommended with the same fervor as everyday necessities.
"We wear multiple hats," Burns said in an interview with the Advance before her retirement.
"What we've tried to do is broaden, and to give the different age groups a little taste of everything to draw so that residents can come," she said.
Enhancing the daily lives of baby boomers, as well as seniors born before them, her primary target was to strike a balance of care between the generations.
The senior center reopened on June 11, after being closed since March 2020, because of the COVID-19 pandemic. While they did some outside activities and never stopped working, the doors are now open for limited engagements.
"They can come, they can watch TV, they can socialize, they can play cards," she said. "We kind of guide them with their needs and the things that they need, and again, it's just a happy place for them to be other than home and developing friendships. Because so many seniors, you don't want isolation, you don't want depression, you don't want them home. That's where, to encourage them to come to the centers, and to take part, and even if it's one or two things, and even if they're here one or two days, they don't have to be there every day. To try to do that because it makes their life, and their day, worthwhile."
Out of what they continually give to the community, Burns favored yoga as a way for everyone to unwind after the events of the previous year.
"I really do believe the successful [classes] are the yoga," she said. "That class is excellent, because it's not just doing the stretching even though it's a chair yoga class, it's mind, it's spiritual, it's a combination of those three aspects."
They usually have a lengthy waitlist, and dedicated senior volunteers run the classes.
"I want to give kudos to those that participate. They want to be part of the senior center, they want to make it theirs, so they're volunteers and we welcome that. They're giving back, they're all retired, and they're giving back to the community," Burns said.
Leaving the center was not an easy decision.
"It's like a bittersweet beginning and ending for me," she said. "When I retire on October 1, I'm going to be relocating to Virginia. That's where my family is, my grandchildren are, so I'm leaving the state of New Jersey to retire in the state of Virginia."
Burns' husband passed away a year ago in August, "expediting" her retirement.
She has met a vast majority of the Robbinsville crowd both professionally and personally, and now, the dedicated director wants to step down following a 17 to 18-year term in the position. Of her fellow public servants, she has nothing but positivity to impart.
"All I can say is, kudos and thumbs up to all of them, because over the years, they have always given [me] the freedom and the [acceptance of] any new ideas going forward," Burns said.
She adds: "They've always supported everything that we've done here."
When everything came to a grinding halt, the senior center kept persevering.
"The building was closed to [the] public, [but] we never stopped working here at the senior center. There wasn't a day that went by that we weren't here," Burns remarked, the behind-the-scenes operations a constantly burning flame.
As a collective disconnect happened worldwide, the township "was very cognizant" of the importance attendees placed on proper nutrition, especially because it had often brought them together for meals.
"[The seniors have] been impacted without the social aspect, because the senior center is a home away from home for a lot of them, where they come, they develop friendships, it's not just the food and the exercise and such. They get up in the morning, they have a place to go, and they're here, and they've developed all these friendships," she said.
The center developed a new system to better acclimate to the changes.
"I think that we've done an excellent job trying to implement, and reopen, and do things. The main concern is safety for the senior population, that's what it all comes down to.. So slowly but surely, with these baby steps moving forward, we've been able to move the exercise programs inside instead of outside," Burns said.
One aspect Burns missed was her annual open house. This past May would have been the 15th event, customarily held every year on the Saturday after Mother's Day.
"We opened it up to the public, and it was all for awareness, what we had to offer, what the senior center did. There was food, there was music, there was dancing, prizes, all kinds of things," she said.
"Local businesses are so supportive of the senior center when it comes to events, with the things, with the generiosities, with donations for prizes, for food, for just everything, it's just been wonderful," Burns said.
Before the pandemic, they would partner with not only neighboring establishments, but major health entities to do free screenings. The community's hospitality meant putting their senior population first.
"They've been a piece of the center, but everything is kind of paused and taken a real backstep the last year and a half because of COVID," she said.
Her successor, Beth Rinyu, worked together with Burns until she retired (See story in the September issue of the Advance and online at communitynews.org).
"Basically, [I] try to hand the reins over to Beth, she's got a lot of great ideas, and one of the things that I've always tried to do is think out of the box a little bit, and to work with our community partners," Burns said.
"I built a foundation here with expanding programs. We're always open to new ideas. That's one of the things that I would ask Beth to do is just to keep in mind things that you can always try something, and Beth and I have had this conversation.
"If you're not sure if something's gonna work out, do a demo, see how that generates interest then and those types of things. For her to take what I've built and then just to further build on that," is Burns' desired result for the senior center.
Already working as a well-oiled machine, she is optimistic for the senior center's future.
"I hope that the senior center stays flourishing, I think it's gonna be in good hands with Beth. I think the staff that is currently here will be a team, they're working together as a team, we've all been a team, and I think the transition here with Beth coming in, hopefully will be a simple, easy one for her and then for her just to take it and go with it."
The senior center was hoping to do a picnic and other community events to bid farewell to Burns. She thanked Mayor David Fried, Council Vice President Vince Calcagno, Township Administrator Joy Tozzi and countless others from her time in the district.
"Without them and their support, this center wouldn't be what it is today. It's a collaboration of all of us together," Burns said.