The moment was understated, just like the wrestler himself.
It was Robbinsville's season-opening dual meet at Hamilton West on March 16, and senior Drake Torrington pinned Angelo Migliaccio in 1:40 to record his 100th career win.
Due to COVID-19, there was no fanfare, no sign with the number 100 blaring across it, no presentation of balloons. Just a short congratulations announcement by PA man Tom Hoglen to a smattering of fans.
Not much hoopla, but Torrington isn't a hoopla kind of guy.
"I wasn't really distraught by it," he said. "I liked it. It was still awesome that they announced it."
"He's super low key," Ravens coach Sean Flynn said. "He's not gonna get too low or too high about anything."
That mindset is part of the reason Torrington joined the Century Club. He keeps an even keel on and off the mat.
"It's just a great demeanor to have in wrestling," Flynn said. "I've never seen him lose his cool in a match. He just keeps a cool head about him and he's prepared for the next thing."
Torrington's preparation has made him one of the all-timers in Robbinsville's rich wrestling history. After his 3-0 start this year, he had a 102-23 record with 34 pins. Drake is a two-time state qualifier and two-time district champion. He is a three-time Mercer County Tournament finalist with one championship, and has also won the Walter Wood Holiday Classic twice and the TCNJ Pride Tournament once.
A 29-9 freshman campaign allowed Torrington to start to think he had a shot at the coveted 100 wins.
"After that year I think I knew my potential," he said. "I love (getting 100). It proves I've been working hard and it's paying off. But I'm not really worried about the wins. It's just a great accomplishment and proves I'm doing the right things."
While he is proud of his milestone and the fact he has reached the states twice, Torrington's biggest highlight is just the competition itself.
"I love all of it," he said. "I just loving coming in and wrestling with these coaches every day. They kind of bring the best out of me."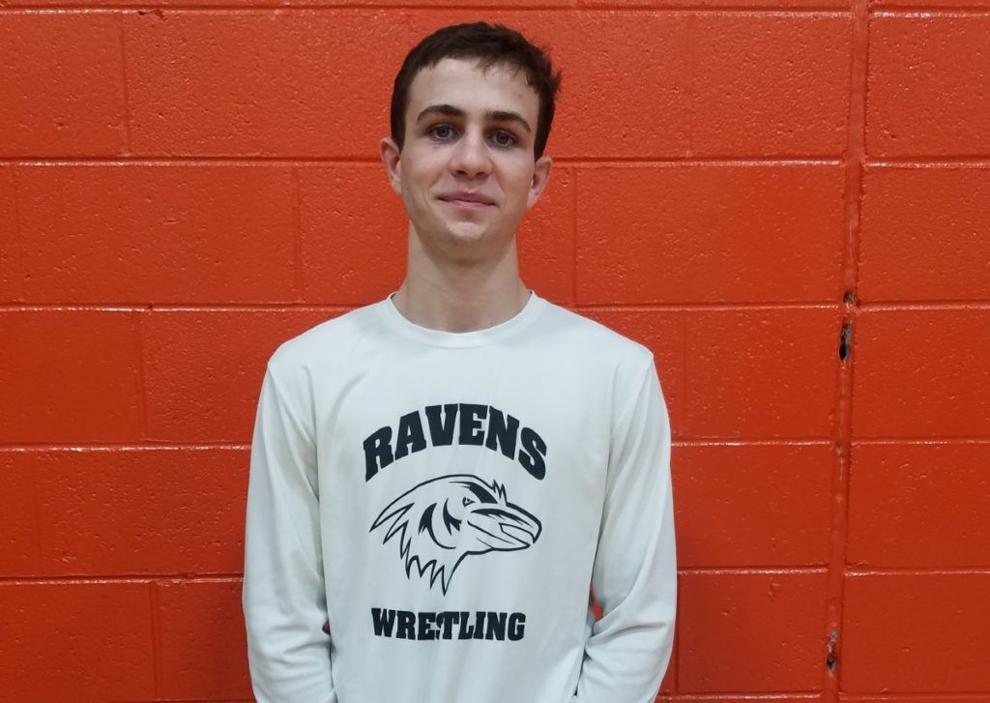 Torrington began wrestling at age 4 in Robbinsville's recreation program. He began taking it more seriously in middle school and joined the Elite Club in Jackson. Drake devoured the sport once he got to high school.
"With these coaches the past few years I've been having more fun with the sport," Torrington said. "I think the 100 wins kind of proves I love the sport."
He showed flashes of his potential in ninth grade, finishing second in counties and districts while winning the Walter Wood event.
"You could see right away he's just a wrestling kid," Flynn said. "He's focused on wrestling. He's in the club in the off-season, he's always signed up for camp, he does all the right things. We knew as soon as he came into our room he'd be ready to go right out of the gate and continue that success."
As a sophomore he went 34-8 with a career-high 13 pins; won his first district title and finished second in the Region 6 tournament before losing two straight in Atlantic City.
Last year, Torrington went 36-6, winning the TCNJ Pride, Walter Wood, county and district tournaments while finishing fourth in Region 6. His trip to states was more profitable with two consolation wins, and he hopes to do even better this year.
"Just to be down there and get some experience is great for him," Flynn said. "You obviously want to win a match and when you finally do win a match you're getting close to that placing round. Now we want to make the next step. He's done what he needs to do to prepare and now it's just executing as we move forward."
And Torrington wants to move as far as possible wrestling at 132 pounds.
"You gotta shoot as high as you can," he said. "My goal is to be a state champ. You gotta aim high."
Torrington agrees with Flynn that one of his biggest advantages is the way he approaches things.
"It's all about your mindset," he said. "Going out freshman year and making it to regions, I was still nervous. But as you get older you realize it's just a sport and you gotta have fun with it. That's how you make the most progress."
Flynn feels Torrington has gotten better each season. One of his biggest improvements has been consistency. While he never had major flaws, there were things that needed tweaking.
"Early on he'd get a little sloppy in certain positions; legs on top, or he needed to work a little on his feet with setting up shots. All little things," the coach said. "The mentality was there, the focus was there, he just had to clean up some technical things. At the youth level, when you have a lot of success sometimes you don't have to focus on those little things. So he just had to fine-tune some spots but overall he was ultra-prepared coming in."
Torrington's 100th win was somewhat unique in that it was a first-period fall. Conversely, it also symbolized his career in a way, as he garnered 13 points before pinning. Only one-third of his career victories are via pins, as he is a strong six-minute wrestler with 18 major decisions and 17 technical falls.
"I'm not a big pinner," he said. "I just love putting points on the board, always wrestling through the entire six minutes. I'm all about my tilts. I still wrestle kind of nervy on my feet. I think I'm more of a feet guy. I'm really active, I can be funky. It's the most fun for me."
Flynn concurs with Drake's assessment, saying "He scores from every position. He gets tons of back points, tons of tech falls. You see a lot of legs, a lot of tilts. You're gonna see a lot of points, and he's a lot of fun to watch out there on the mat."
With that kind of style, a wrestler has to be well conditioned, as he needs to survive a full match most of the time.
"Conditioning is never an issue for him, that's for sure," Flynn said. "He's wrestling with the best kids in our room every single day so that's great. He's wrestling with the coaches, they're great training partners for him. He has a the resources around him in our room and he's done the work outside the room as well. He's super focused."
Torrington will continue his career at The College of New Jersey next year, and credits his dad, Tony, with much of his success.
"Sometimes when I'm not having the best day he still motivates me to go to practices," he said. "At the end of the day I always appreciate that. He wrestled a little in high school but he was mostly a swimmer. He still has a great mindset."
Which is something that Torrington has apparently inherited.