In the race for two open seats of Robbinsville Township Council, incumbents Deborah Blakely and Michael Cipriano are facing off against Kiran Agrahara, who is running for public office for the first time.
On the same slate with Cipriano and Blakely is Michael Todd, who is running unopposed for the two-year unexpired seat vacated by Councilman Dan Schuberth, who resigned last year to take a new job in Washington, D.C.
The seat, which Blakely was appointed to in January, is required to be on this year's ballot.
Blakely opted to run for one of the four-year terms rather than the two-year unexpired seat.
Blakely, Cipriano and Todd are teamed up on a slate with Mayor David Fried, who is running unopposed.
The Robbinsville Advance posed a series of four questions to the candidates running for council. Their biographies and answers appear below.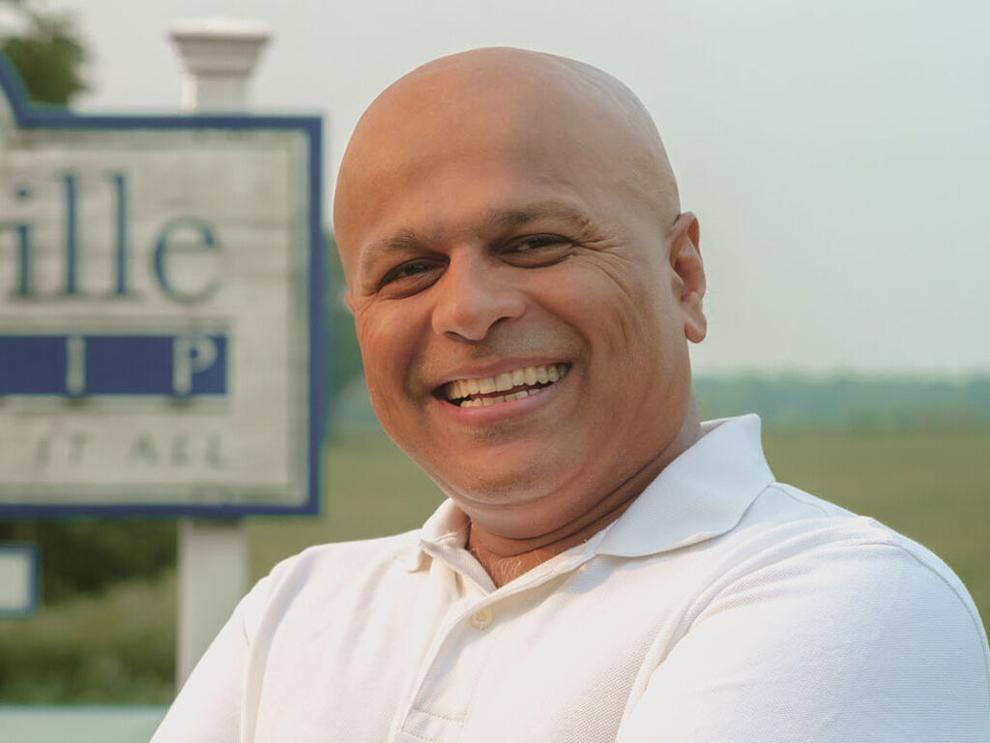 Kiran Agrahara, 47, has been a resident of Robbinsville Township for 13 years. He has a bachelor's degree in electronics and communication engineering and a Master of Business Administration.
He currently works as a senior technologist and has two children who attend or attended the Robbinsville School District.
Deborah Blakely has been a resident of Robbinsville for 21 years. She has a Bachelor of Science from Trenton State College (now known as The College of New Jersey) and a Master of Arts from St. John's University.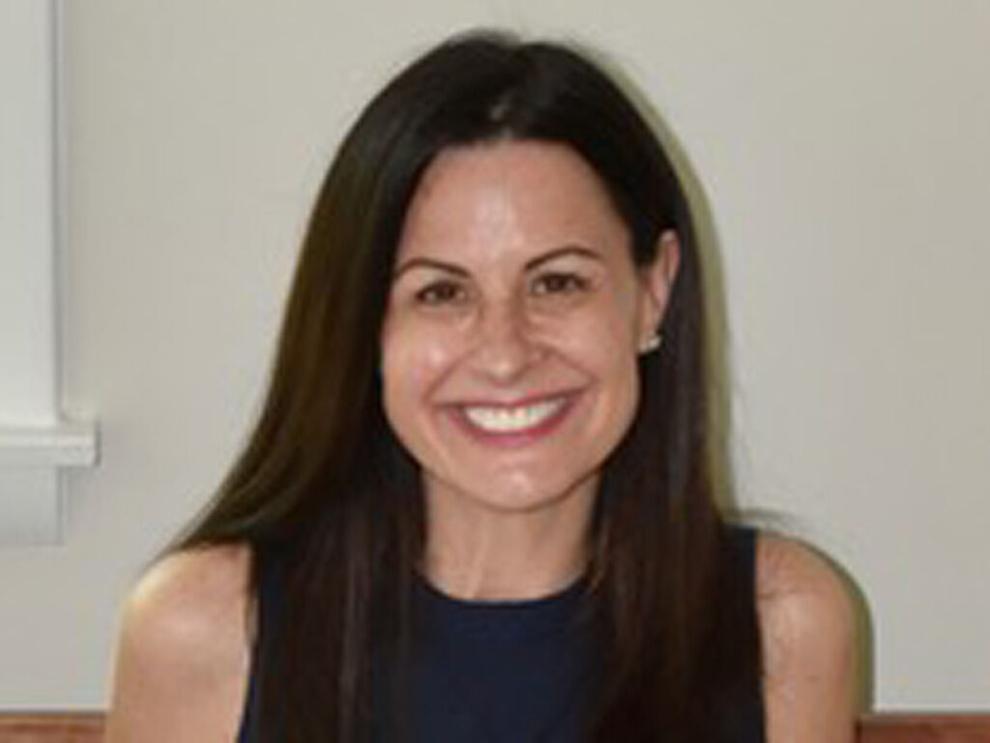 She currently works in the Project Child Speech Clinic with Mercer County Special Services School District, and has expertise in early childhood communication disorders/speech sound disorders. Blakely took a leave to raise her family, then came back part-time in 2013, but she has been working there since 1996. She worked in their Project Child grant-funded Early Intervention Program and was a member of their Child Study Team.
Blakely's first husband, Tom, passed away unexpectedly in 2008. She is now with partner Jim Moscarello, and has two daughters, Brielle and Maggie, who both attend Robbinsville High School.
Michael Cipriano has been a resident of Robbinsville Township for 19 years. He is a graduate of McCorristin Catholic High and attended Mercer County Community College before entering, and subsequently graduating from, the Trenton Police Academy.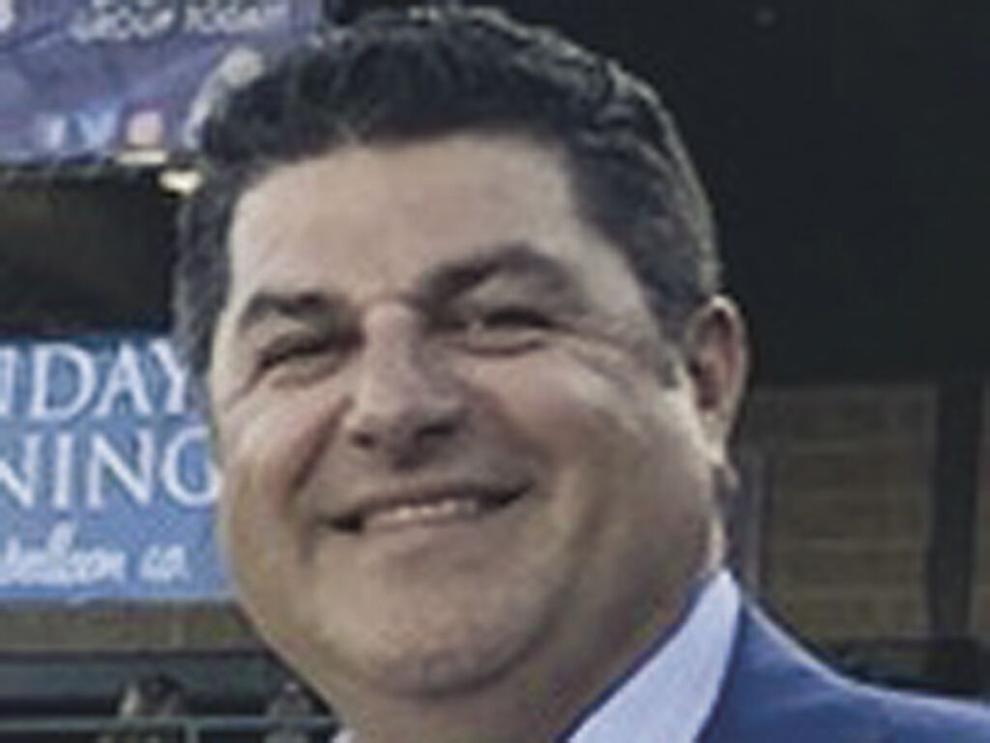 He currently works as a police officer with the Cranbury Township Police Department and has over 19 years of service. Prior to that, he served in law enforcement with the City of Trenton, where he served for three years. Cipriano has been serving on the Robbinsville Township Council for four years after first being elected in 2018. He is also the liaison on the Robbinsville Economic Development Advisory Committee (EDAC) and the C.A.R.E. Program.
Cipriano and his wife, Justine, have two daughters, Alexa and Andrea, who were both raised in the Robbinsville School system.
Michael Todd, 43, has been a resident of Robbinsville Township for 18 years. He attended York College of Pennsylvania and graduated from Mercer County College with a degree in energy utility technology.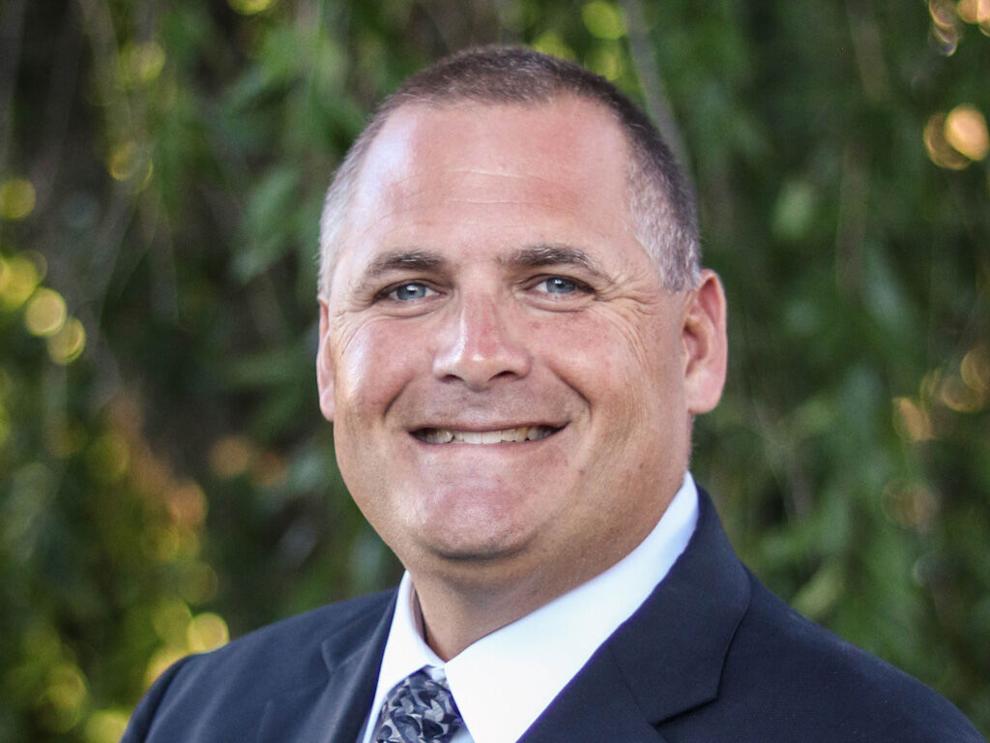 He currently works as an electric transmission supervisor for Public Service Electric and Gas Company and represents the company on Helicopter Association International's Utilities, Patrol and Construction Working Group, which develops and promotes safe standards and guidelines for helicopter operations in the utility industry. Todd is also the chairman of the Robbinsville Township Recreation and Cultural Arts Advisory Committee and is a member of the Robbinsville Township Planning Board.
Todd and his wife, Gina, have two daughters, Caitlyn and Alyssa, who attend Robbinsville High School and Pond Road Middle School, respectively.
* * *
1. Why did you decide to run (or run for reelection) for township council?
Agrahara: Growing up in India, I watched as my father stood up against social injustice and corruption in the government. Because of his influence, I have been involved in community service since my school days. Here in Robbinsville, I've had the opportunity to work for causes important to me like PRIDE, Black Lives Matter, COVID relief, and Moms Demand Action for Gun Sense in America.
Though I was born in India and have lived in Canada and Delaware, I've chosen to call Robbinsville home and have lived here for almost 15 years. My family and I moved to Robbinsville because of a work opportunity, but what we found was something greater. We've met amazing friends and neighbors; our children are receiving a top rate education in Robbinsville public schools; and we enjoy metropolitan diversity in a small town environment.
This diversity, however, is not reflected in our town's leadership. I was approached by several of my friends and neighbors, who asked me to run for Township Council to bring fresh ideas and a different perspective.
Now, I'm running in this election to serve the residents in this place I call home.
Blakely: I was honored to be appointed to the Robbinsville Township Council in January 2021. I'm so thankful to give back to a community which I truly love. After working with the administration, staff, fellow council members and our residents, I made the decision to run for the open four-year position on council.
I'm proud to have been a part of the team that kept our government functioning at a high level in the pandemic. I'm also proud that residents feel I am approachable and caring. I've been approached on the sports fields, at community events and via email regarding concerns, and I am quick to find answers or offer help.
Cipriano: I first decided to run for council in 2017 so that I could be more involved in the community while serving as an advocate for one of the most diverse constituencies in all of Mercer County. While on council, my background in public safety helped facilitate the state's first indoor police training facility that demonstrates law enforcement training with real-time, shoot-don't shoot scenarios.
Todd: My wife Gina and I moved to Robbinsville in 2003, and we immediately fell in love with this community. Early on, I found myself attending council meetings and wanting to get more involved in the community.
Even though I wasn't able to do more at that time, over the past several years I've been very active in many different facets of the community.
Having the opportunity to take on various leadership roles within local volunteer organizations, I've been able to help give back to the community that gave so much to us.
During my time on the Planning Board, I really took an interest in municipal land use law, how it applies to Robbinsville and what the landscape of Robbinsville could be in the future. Becoming a Township Council member would enable me to become more involved in shaping the Route 130 corridor with the redevelopment plan that is moving forward, increased involvement with Town Center South and the Shoppes of Foxmoor, all while ensuring the redevelopment remains consistent with our master plan. In deciding to run for council, I saw an opportunity to join the impressive team that currently sits on the council and continue to focus on moving Robbinsville in a positive direction.
2. How should the town encourage construction of more commercial ratables and also attract more businesses?
Agrahara: I am an engineer with an extensive background in technology and finance, having handled cost savings projects worth over $250 million and technology infrastructure projects valued over $100 million.
I know how to examine costs against benefits — including direct revenue, indirect revenue, and intangible benefits — and I will put my unique professional skills to work for our residents.
One of the first actions I hope to take on the Township Council is to review what's been done and see where we can make some positive changes (bringing more shopping and amenities to the east side of Route 130 comes to mind, as it's currently populated with mostly warehouses).
But I also believe that construction in Robbinsville should not come at a cost to our residents' quality of life. Instead of granting tax breaks to big box warehouses, I will work to encourage and preserve small businesses which bring significant and often overlooked revenue to our town.
Blakely: I would like to assist the town in the further development of Town Center South. We have had a good start with Project Freedom, Starbucks, Malvern School, and the new apartment complex; however, there are more opportunities to add passive recreation and commercial/retail opportunities.
This will bring balance to Town Center as a whole and complement the existing development on the north side of Route 33. In addition, we need to incorporate parking and traffic solutions along Route 33 so that Town Center becomes a vibrant and walkable destination for our residents to enjoy.
Cipriano: As a member of council, I have been a part of the Foxmoor Shopping Plaza Redevelopment Committee. While the center is leased almost to full capacity, the owners of the center are working to renovate the exterior façade and parking lot grounds. A full shopping center and an aesthetic more pleasing to the eye should draw new business to the plaza.
Todd: The key to attract more business and subsequent ratables for Robbinsville is the redevelopment of the Route 130 corridor. Route 130 as we know it today has a lot of potential to bring in more business to Robbinsville, but we don't necessarily want it to become a concrete jungle of mini malls and congestion like other portions of the roadway.
The redevelopment process will allow the township to play an active role in shaping the future landscape of Route 130 with the ability to encourage similar design schemes that represents the overall look of Robbinsville. It also allows flexibility to keep open space along the roadway, which is important to our residents.
We also have an opportunity to work with developers in designing the gateways to our township on both the north and south end of Route 130, which provides memorable first impressions as drivers enter Robbinsville.
I look forward to becoming more involved in the redevelopment process, which will help promote healthy economic growth within our Township borders.
3. What are some challenges facing the township that you believe deserve more attention?
Agrahara: Our township faces a transparency issue. Township Council meetings are currently offered in-person only, at 6 p.m., when most commuters are still getting home from work. This scheduling is not conducive to open accountability and participation from residents.
At the very least, I would work to provide a virtual or call-in option so that residents can participate and ask questions of council members. Ideally, Township Council meetings will go back to being held at 7 p.m. so more residents can participate, and agendas should be emailed in advance of the meetings via the town's newsfeed.
Links to the recorded council meetings should also be made available to residents via the newsfeed, so they may listen to the decisions being made about their town at a time which is convenient to them.
Additionally, we have invested a lot in preserving our open spaces, and it's clear that we haven't utilized this open space for the benefit of our residents.
I think there is an opportunity to leverage our open spaces for the good of our community by creating safe walking and biking paths, and investing in clean energy. My goal is to create a sustainability committee of experts in our community who can research, gather, and propose the strongest ideas.
Blakely: One particular challenge Council and Administration have faced is trying to bring a quality supermarket to our town. Our residents have voiced that this would make life easier for them.
Along with Pennmark Property Management, we have been working very hard over the span of many years to make this happen. We just have not yet found the perfect fit.
Cipriano: One challenge the township faces is the support for our emergency services, and the services provided in Robbinsville are second to none in my opinion.
Our police, fire, dispatch & EMS all are a crucial part of public safety in Robbinsville. We need to keep that support moving forward regardless of what is transpiring throughout the rest of the country.
Todd: Robbinsville comes from deep farming roots, and one challenge we face is bringing our plans of growth to reality while maintaining our current initiatives of preserving open space.
Moving forward with creating healthy economic development (ie. Town Center South, Shoppes at Foxmoor and the Route 130 corridor) is crucial to ensuring our municipal tax rate continues to remain stable while expanding services for residents.
It will be challenging to do so in the future without ensuring our recognized areas of redevelopment aren't moving forward. The Route 130 corridor alone has so many opportunities for growth, but it will take careful oversight to ensure it's done right to keep the overall look and feel of the Robbinsville that we all love.
Staying aggressive in preserving additional open space works hand-in-hand with maintaining a sustainable Robbinsville. It also echoes what residents overwhelmingly voted for in 2016 when the increased open space tax levy was passed by voters.
Since 2000, the Township has preserved over 1,550 acres of open space, and there is still room for more. As councilman, I look forward to getting more involved with these processes and helping move them forward.
4. How would you work to help control municipal taxes? Are there any areas of the budget you feel need to be looked at?
Agrahara: Throughout my professional career, I've had the opportunity to work and lead across a variety of industries and make significant financial decisions.
My decisions as a Township Council member will be guided by one simple question: Will our residents benefit from this decision or pay a cost? Once in office, I plan to review our budgets, see where we can make positive changes, and then fight for those changes so Robbinsville residents may reap tangible benefits from the growth of our town.
Blakely: I'm proud to be a part of the team that has, for nine years, either lowered or kept municipal taxes flat for our residents. We will continue to explore ways to keep that going.
Our hope is to build the first shared police and court building in Mercer County. Sharing services with a neighboring town will certainly help control municipal taxes. This is an exciting project and one that I'm happy to be a part of.
Cipriano: During my time on Council, we have been able to keep the taxes flat or reduced – nine straight years in fact. That's just remarkable, especially when you consider Robbinsville once had one of the least stable tax situations in Mercer County.
Nearly a decade of flat or reduced taxes, despite community growth and increasing property values, makes our town a wonderful investment and a great place to raise a family.
Think about it: We were able to build a new Township municipal building without raising taxes. We also are on the cusp of building a new police and court building as part of a shared services agreement with a neighboring town.
Todd: Our mayor, Township Council and administration all have done a tremendous job in stabilizing municipal taxes over the past nine years. During that time, municipal taxes have either remained flat or have been reduced which is unheard of in New Jersey these days!
As councilman, I would look for additional opportunities to explore shared service agreements with surrounding communities and Robbinsville schools to help keep our municipal taxes stable.
The redevelopment of Route 130 will present a huge opportunity to attract commercial ratables that would allow the Township to increase our already abundant number of services while still holding firm on taxes. Robbinsville Township is a leader in innovation and out-of-the-box thinking when it comes to fiscal accountability.
For example, we built the very first hydroponic farm in New Jersey, without raising taxes to do so. Since 2017, crops from the farm have been able to help reduce the overall operating costs of our Senior Center while being able to make generous donations to Meals on Wheels and local food banks.
Projects like the hydroponic farm and key strategic partnerships with our surrounding community neighbors will continue to ensure we help control our municipal taxes.