The capital city's arts are shaking off the pandemic blues and are cautiously welcoming back audiences and rebuilding momentum.
Of course, with talk of new virus variants, there are lingering questions of whether the shows can go on or what safety protocols will be, so stay up to date by checking venue websites. But the shows are going on for now and you're invited to the following:
Theater
Passage Theatre. Trenton's only nonprofit professional theater, Passage is presenting a "Trenton Makes" season of works created by artists and residents of the Trenton community for the Trenton community.
"Not only are all of the shows set in Trenton, but they are all world premieres that were developed at Passage over the past several years. Each show is completely different, but they all reflect the heart and hope found in this community," says Passage Theatre Artistic Director C. Ryanne Domingues.
The company demonstrates a cautious approach to returning to live theater during the current stage of the pandemic.
The season already opened with a "behind-the-scenes" look at the season led by several of the playwrights creating it, but look for the annual holiday-season fundraiser performance. This year's stage event is "A Christmas Carol" performed by only two Passage Theatre performers and a box of props. $50. Saturday, December 11, 7 p.m.
Passage Theater, Mill Hill Playhouse, 205 East Front Street. 609-392-0766 or www.passagetheatre.org.
Jazz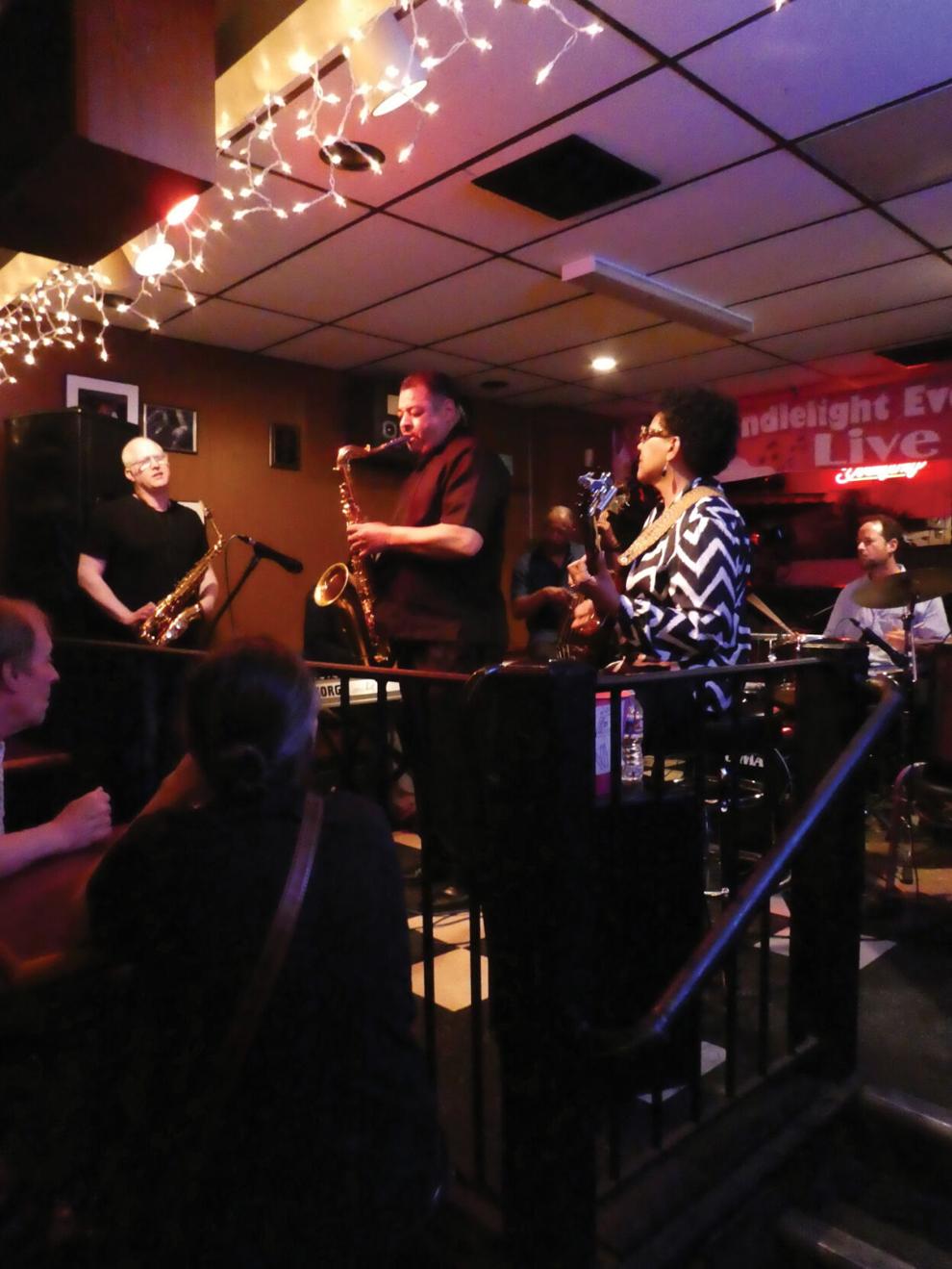 Candlelight Lounge. The Candlelight Lounge, the region's most authentic jazz club, offers Saturday concerts featuring Philadelphia and New York City drummer Chris Beck October 2; East Coast performers Noriko, Lee Craig, Floyd King, October 9; keyboard artist and musical director of the Jazz Institute of New Jersey Radam Schwartz, October 16; and New York guitarist Matt Davis, October 23. All concerts run from 3:30 to 7:30 p.m. and include a free buffet and $10 drink minimum.
Candlelight Lounge, 24 Passaic Street. www.jazztrenton.com.
Classical Music
New Jersey Capital Philharmonic Orchestra. Trenton's symphonic orchestra opens its new season at Trenton's War Memorial Building in October with an encore of "The Dream of America" concert that celebrates the immigrant experience and works by American composers. In addition to Charles Ives' "Variations on America" and Aaron Copland's "Appalachian Spring," the concert's highlight is contemporary American composer Peter Boyer's "Ellis Island: The Dream of America," a multimedia work featuring seven live actors.
"The Boyer piece took us through a multiplicity of emotions, but the music was never sentimental or overbearing. The (orchestra) played it with artistry, passion, and compassion," noted a U.S. 1 review on the first Trenton performance in 2016. The concert takes place Saturday, October 23, at 7:30 p.m.
"Classic Christmas" arrives on Sunday, December 5, with Lambertville soprano Gianine Campbell hosting a matinee celebration of holiday-flavored favorites that include "March of the Toys," "Carol of the Bells," and selections from the opera "Hansel and Gretel." Also performing with the full orchestra is the legendary War Memorial Organ.
The New Year's Eve concert follows with a pre-concert organ presentation by celebrated regional organ master Brett Miller and the main program featuring the lively music of Johann Strauss, Richard Rodgers, George Gershwin, and others. WWFM radio host David Osenberg hosts the Trenton tradition.
Capital Philharmonic, War Memorial Building, 1 Memorial Drive. www.capitalphilharmonic.org.
The Capital Singers of Trenton will present its "Season Preview 2021-2022," featuring a discussion of the repertoire and concerts by artistic director and conductor Vinroy D. Brown, Jr., a live performance by the CST Chorale, and donor reception. At Sacred Heart Church, Broad Street, with ticket prices TBA. Friday, October 22, 7 p.m.
Then look for "Winter Songs XV: Messiah, also set for Sacred Heart Church on Sunday, December 12.
Capital Singers of Trenton at Sacred Heart Church, 320 South Broad Street. www.capitalsingers.org.
Visual Art
Trenton City Museum at Ellarslie Mansion. "Trenton's Treasures" is an exhibition that celebrates the lives and work of two noted regional watercolor artists: Marge Chavooshian and Robert Sakson. Free. Opens October 11 and is on view through November 14. See related story, page 7.
"Painting the Moon and Beyond: Lois Dodd and Friends" highlights the artistry of the nationally known New Jersey-born artist who began her career in New York City in the 1940s, stayed committed to painting figurative scenes despite changing fashions, and is now represented in the permanent collections of the Whitney Museum of American Art, Museum of Modern Art, Cooper Union, and others.
Curated by writer and painter Ilene Dube, the exhibition also touches on Dodd's influence as a teacher, mentor, and friend and includes work created by New Jersey artists Jeff Epstein, Dan Finaldi, and Elizabeth O'Reilly. Free. Opens November 19 and continues through April 29.
Also coming up, "Trenton High's Sport Nite: The Mighty Reds Vs. The Battin' Blacks," a history exhibit exploring a Trenton High School tradition and presented through photographs, newspapers, and memorabilia. November 19 through April 30.
Trenton City Museum, Cadwalader Park. 609-989-3632 or www.ellarslie.org.
Mercer County Community College's JKC Gallery. While the gallery is planning to announce its upcoming schedule, look for the third Thursday monthly gallery talk curated and moderated by regional artists Heather Palacek and Habiyb Shu'Aib.
JKC Gallery, James Kerney Campus, Mercer County Community College, Trenton Hall Annex, 137 North Broad Street. 609-586-4800 or www.mccc.edu/community_gallery_jkc.shtml.
Artworks Trenton. "Connection Through Exploration," a solo exhibition of works by artist Asia Popinska, is on view through October 9.
A native of Soviet-era Poland, the self-taught Mercer County-based artist who has exhibited in Trenton and Philadelphia says, "I was a photographer even before I got my first camera. I've always seen the world in pictures, colors, patterns, and movement; in both light and darkness. I see beauty in the unique and imperfect. When people comment on my photos as being evocative, I take it as the biggest compliment since I express my desires, feelings, passions and sorrows through my images."
Artworks Trenton, 19 Everett Alley,. 609-394-9436 or www.artworkstrenton.org.
New Jersey State Museum. The recently reopened museum is regaining its momentum by extending the colorful and regionally significant photography exhibition "Preserving the Pinelands: Albert Horner's Portraits of a National Treasure." The museum also features exhibitions on New Jersey Native Americans, fossils, dinosaurs, and a permanent collection featuring works by scores of prominent American artists who also happened to be New Jersey residents.
New Jersey State Museum, 205 West State Street. 609- 292-6300 or www.statemuseum.nj.gov.
Literary Scene
Classic Books has the following Saturday author readings and presentations set: Louise Salley, Trenton author of the book of poems "How Would I Know This Would Happen?" October 9, noon to 2 p.m.; state author and musician Mike Kovacs, October 16, noon to 2 p.m.; and readers from Vineland-based Blue Jade Press, October 30, 2 to 4 p.m. Free.
Classics Bookstore, 4 West Lafayette Street. 609-394-8400 or www.classicsusedbooks.com.
Outside Events
Raising the Woof. The Trenton City Museum is opening the "doors" of Cadwalader Park to the pet community for a Pause 4 Paws "Raising the 'Woof'" celebration on Saturday, October 2, from 11 a.m. to 5 p.m.. The day opens with a non-denominational blessing of the pets — including stuffed animals — outside the museum mansion by Father Dennis Appledite from Sacred Heart Church in Trenton.
Representatives of Trenton Animals Rock, a Trenton group involved with animal rescue and adoptions, and Hounds of Heck, the Stockton, New Jersey, dog obedience center, will provide workshops and discussions.
Other activities include a clothesline art competition featuring cash prize winners selected by the Trenton-based "Ren & Stimpy Show" artist and Trenton Waves podcast founder Frank Sasso, and "Pet Museum Memberships." Pre-registration and proof of rabies vaccination is a must. Free.
Trenton City Museum, Cadwalader Park. 609-989-3632 or www.ellarslie.org.