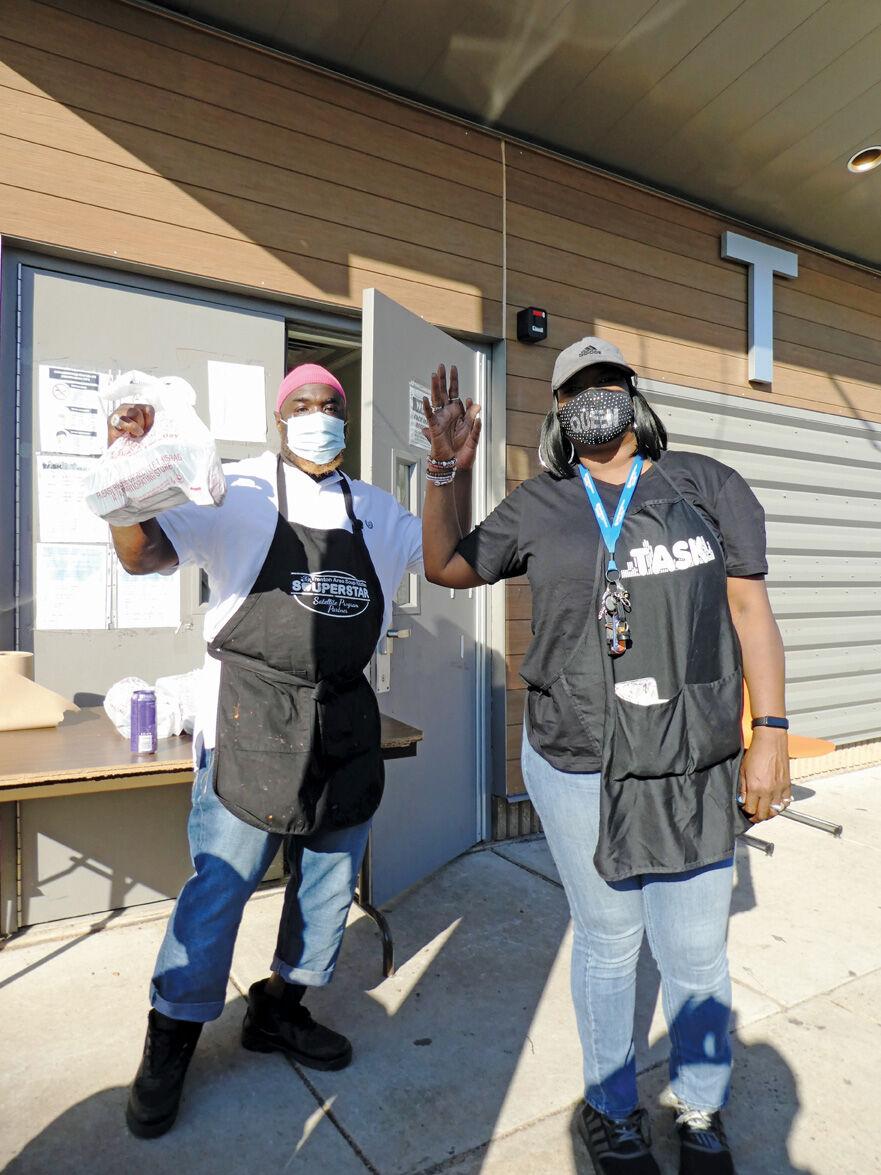 We were aware of Alice Parker's quest to establish the Trenton Area Soup Kitchen in the late 1970s and hoped to help at some point.
"We" were community activist Don Massara, artist Liz Roszel, and me, a community-minded writer and arts organizer who had recently moved to the city.
In the days before Artworks, Mill Hill Playhouse, and Joe's Mill Hill Saloon, the three of us had come up with a plan to start a volunteer arts project in downtown Trenton. Our hopes were to jump start the city's cultural life and have some fun in the process.
The plan was embraced by the First United Methodist Church's Rev. Robert Smith and a congregation who allowed us to use the downtowns facilities — including a kitchen — to launch the Original Trenton Coffeehouse. The name was based on the Original Trenton Oyster crackers acronym OTC.
For several years we weekly produced a series of musical concerts, play and poetry readings, lectures, and anything that seemed interesting to present.
The results were productive. It became the place for planning the Eyes on Trenton Festival, which led to the establishment of Artworks; a jazz series that eventually moved to Joe's Mill Hill Saloon and helped mark the spot as a music center; and a series of spoken word or theatrical events that led to my work on establishing Trenton's only professional theater, Passage Theater. Additionally, Roszel and I were married by Rev. Smith.
When we heard that Parker's plan to open the soup kitchen at a Perry Street church were scuttled because of a problem with asbestos in the building, we — now an informal group of organizers and community activists — saw our chance to pitch in and, with the approval of the church, connected with Parker to start addressing what we saw as a growing need in the community.
Eventually, Parker's dream found its reality at First United Methodist Church. But an unexpected wakeup call soon followed.
The optimistic mid-1970s plan that transformed Trenton's streets into the Trenton Commons pedestrian mall fell far short of its economic expectations and, despite reports and observation that showed it was a failure, unhappy merchants saw the presence of a downtown soup kitchen as a source of its problems.
The result was a collision of community needs that became very public when it appeared in the November 24, 1985, New York Times article "Trenton Soup Kitchen a Focus of Controversy."
A month later the New York Times published the following statement I wrote that puts the times, situation, and hope in perspective:
In December 1979, when a group from the Trenton Area Soup Kitchen (TASK) encountered problems with its proposed Perry Street site, a group coordinating cultural activities at the First United Methodist Church decided to start an experimental soup-kitchen project both to see what the need was and to provide for the holiday season.
The project was the catalyst for the kitchen's move to the Trenton Commons, the former main street of shops that is now a pedestrian shopping mall. As one of those who coordinated that first event, I clearly recall our motivation: the already disturbing number of street and poor people around the Commons.
We served hundreds of people at that first dinner; we sponsored another, and attendance almost doubled. Street people, discharged (but homeless) mental patients, families, and out-of-work men came then, as they continue to do.
For many, it was not only a chance for a free hot meal (and, for families, a needed saving), but also a sign of good will and understanding and a signal that human life is valued.
To see a storm develop from the Commons' businesses regarding the soup kitchen is disheartening. The poor people and street people were there before TASK and our project; otherwise, there would have been no reason to begin. Trenton, with its abandoned houses and absent landlords, its poor sections and past lack of pride, had unwittingly assisted in creating this situation.
To say the soup kitchen is responsible for the vagrants and others is like saying the city's Fire Department is responsible for fires.
Perhaps it is because at the soup kitchen these people are assembled and the realization of their problem hits harder than if they were peppered around the center city. Yes, it's disturbing. It always has been and, until the problems of the poor are taken care of, it always will be.
No one can blame Trenton's merchants for wanting a renaissance of business. To start pointing fingers at the problems of the poor as the cause of their woe is unfortunate. To hope the problem will disappear by unseen forces is fruitless. What is needed are realistic appraisals of the situation.
If the Commons' businesses want to move TASK elsewhere — and there really is no ''good'' place for a center for the poor — perhaps they should help develop strategies and funds to help them relocate. To pass the buck and hope others do the caring and solving is part of the problem that began this sad situation.
The reality that TASK was given its own space, is celebrating its 40th anniversary, and Trenton Commons removed suggest that what I wrote at the time was the general community sentiment and something that continues to be recalled — and celebrated.