Area artist comes home to Trenton Social
"Homecoming" is the name of area artist Thomas Kelly's solo Trenton Social restaurant exhibition opening on Friday, November 5, and remaining on view through November 29.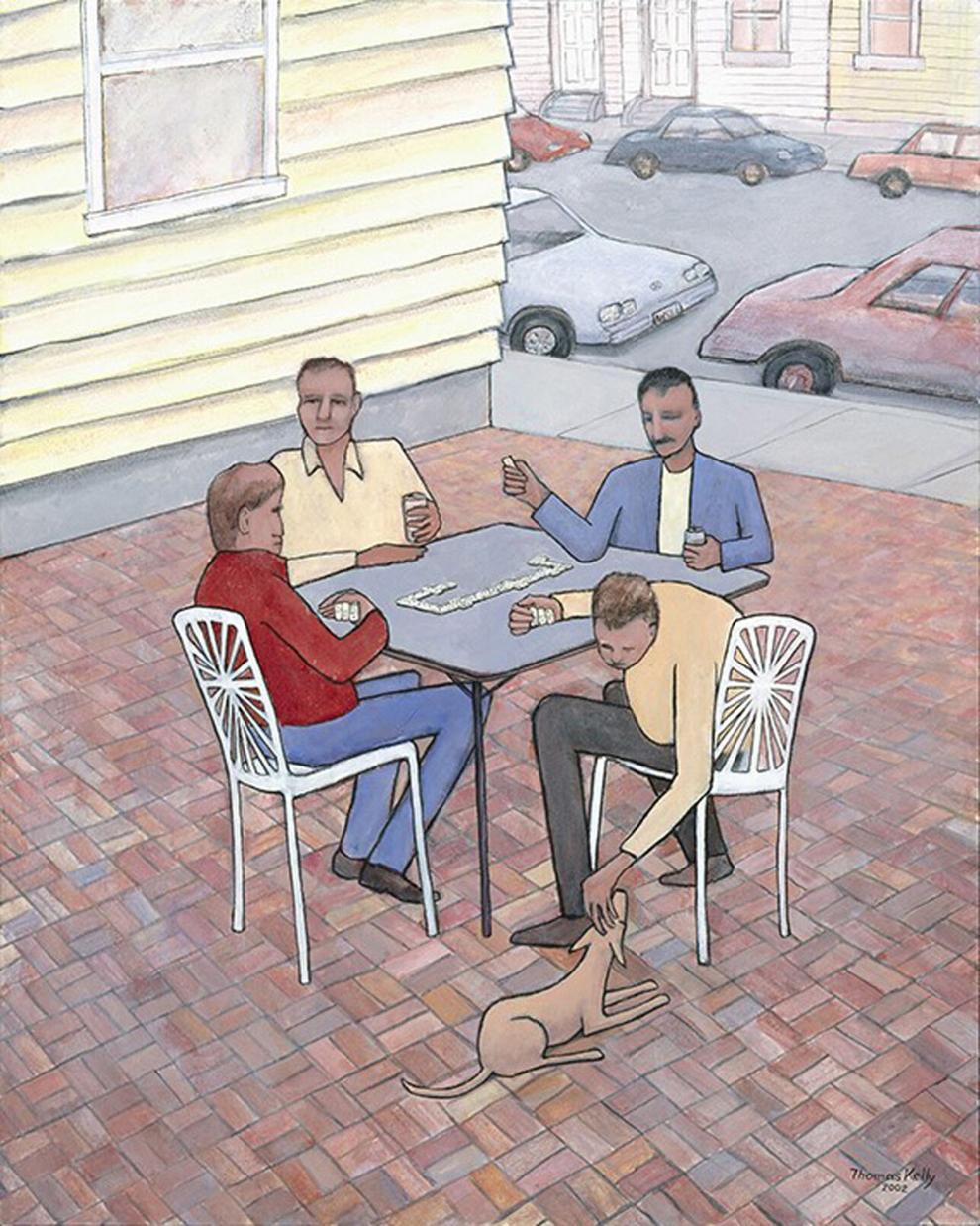 Kelly notes the following about the exhibition's name and personal significance:
In 1999 when the Trenton Social space opened as an arts café, bistro-style restaurant, performance venue, and art gallery, the owners asked me to show my work in an exhibition during the grand opening month. I was just beginning to exhibit with a body of work and this would be my second solo show. It was a little daunting, as it was and is a large space. They liked my work and took a chance on me when they opened their doors.
My work and the café were well received and were works in progress. When Brass Rabbit asked me to do a solo show, she did not know of my history with the building. I am now represented by four art galleries and have been happy to have more than 300 original paintings collected. When asked to do a show at the Trenton Social this November, it felt warm and embracing. It felt like coming home. A homecoming.
"Homecoming," Trenton Social, 449 South Broad Street. Opening Friday, November 5, 5 to 10 p.m. www.trentonsocial.net.
Art on the move at Artworks Trenton
Artworks Trenton is celebrating the completion of two public art projects at the Trenton Transit Center with an exhibition of the sketches, initial layouts, mock ups, and some finished projects, and a meet-the-artist talk and reception set for Saturday, November 13, from 6 to 8 p.m.
The "Stepping Into Tomorrow" project represents one of the 16 municipalities funded by a 2020 Bloomberg Philanthropies Asphalt Art Grant.
George Bates, a New Jersey-based artists who has worked with on New York City public art projects, was selected after a juried process and led a team of artists, community members, students, and volunteers, on installing an on-the-street design at the Trenton Transit Center (at the intersection of South Clinton Avenue and Barlow Street/Raoul Wallenberg Avenue).
The TRANSTional Art Project was also installed at the same intersection. The NJ Transit and New Jersey State Council on the Arts-supported project includes 10 exterior banners, five pieces installed within the bus shelters, and bike racks created by regional artists The artists are Liz Amaral, Laura Beard, Leon Rainbow, Chee Bravo, Raphael Ogoe, and Wills Kinsley.
Artworks Trenton, 19 Everett Alley. 609-394-9436 or www.artworkstrenton.org.
Glitch Art comes to MCCC downtown gallery
The James Kerney Campus Gallery presents "Analog Surrealism," a solo exhibition featuring the work of Trenton-based digital artist Phillip McConnell. The exhibition curated by photographer and gallery curator Michael Chovan-Dalton is on view from November 8 through December 4.
"Analog Surrealism" features 16 new works that mix photography and digital art and are reflective of McConnell's use of Glitch Art.
According to promotional materials, "Glitch Art is the aesthetic of digital errors, created by corrupting the data of pictures" and that "Phillip sees his work as alchemical in nature as he creates a new image by breaking down two different mediums to their base elements and merging them to create a single amalgamation of a picture."
An opening reception and artist talk are set for Monday, November 8, from 6:30 to 8 p.m.
JKC Gallery, James Kerney Campus, Mercer County Community College, Trenton Hall Annex, 137 North Broad Street. 609-586-4800 or www.mccc.edu/community_gallery_jkc.shtml.
For more on Phillip McConnell, go to www.phillipmcconnellart.com.