Amanda Donald was eight years old when she and her family moved to Trenton in 1994. As newcomers to the city, they were unaware of another newcomer: the Capital City Farmers Market.
Both Donald and the market have come a long way in the ensuing 24 years. Donald, backed by a B.S. in business administration from the College of St. Elizabeth, now serves as the market's marketing manager. And the market has become Mercer County's largest weekly lunchtime event, attracting close to 2,000 people from 11 a.m. to 2 p.m. on Thursdays from May into October.
Much of the market's growth is due to innovations and standards created by Donald and her co-workers at the Trenton Downtown Association (TDA). A nonprofit organization that manages the Special Improvement District in downtown Trenton, TDA has been involved since 1986 in creating programs that promote Trenton's economic growth and development.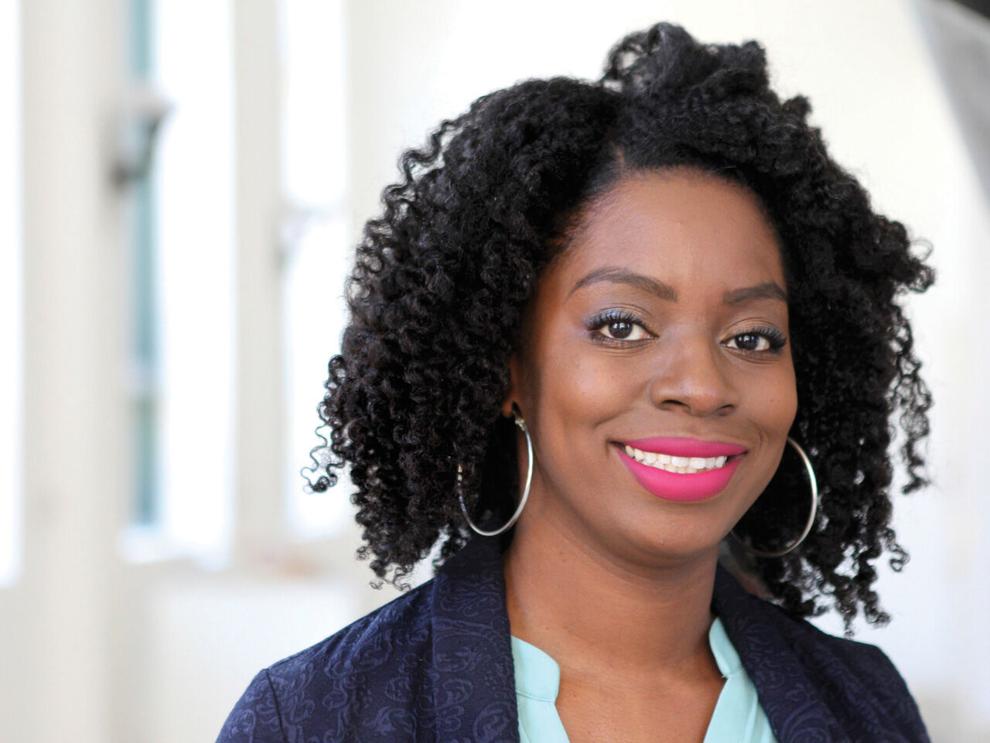 Donald joined the TDA as an intern in 2010. At that time the market was held in two different locations: on Wednesdays from May to June on Warren Street and on Thursdays from July to October on East State Street.
When Donald was promoted to her position in 2012, it had become obvious from an administrative point of view that it was necessary to move the market and to have it open on just one weekday at lunchtime. Accordingly, Donald was charged with creating a new market location at Mill Hill Park.
Before moving to the new location, the TDA initiated a series of landscape and cleaning activities in Mill Hill Park, which was greatly appreciated by those visiting on nonmarket days. The Capital City Farmers Market opened in the spruced up Mill Hill Park in 2013. And while administratively this was a smart decision, it was an initial disaster for many of the long-term vendors. Downtown workers were just not used to trying out the new location.
"I had a 75 percent hit in business," George Asprocolas of Asprocolas Acres remembers. "In fact, I debated whether or not to continue in this market."
Asprocolas credits the superb marketing and promotional skills of TDA in bringing the market today back to its former robustness. And the Mill Hill Park, with its summer greenery and areas to comfortably eat lunch, is a more inviting location than a closed off East State Street.
While a good location and top notch promotion do much to make a successful business at a farmer's market, the bottom line rests with the vendor. And here Donald has devoted a significant amount of time in her TDA tenure to insure that only quality vendors participate in the Capital City Farmers Market. "Quality not quantity," is her mantra. This leads to not only vetting participants but also finding and recruiting vendors. It has been a team effort, involving TDA executive director Tom Gilmour, project manager Meaghan Singletary, and office manager Danielle Smith.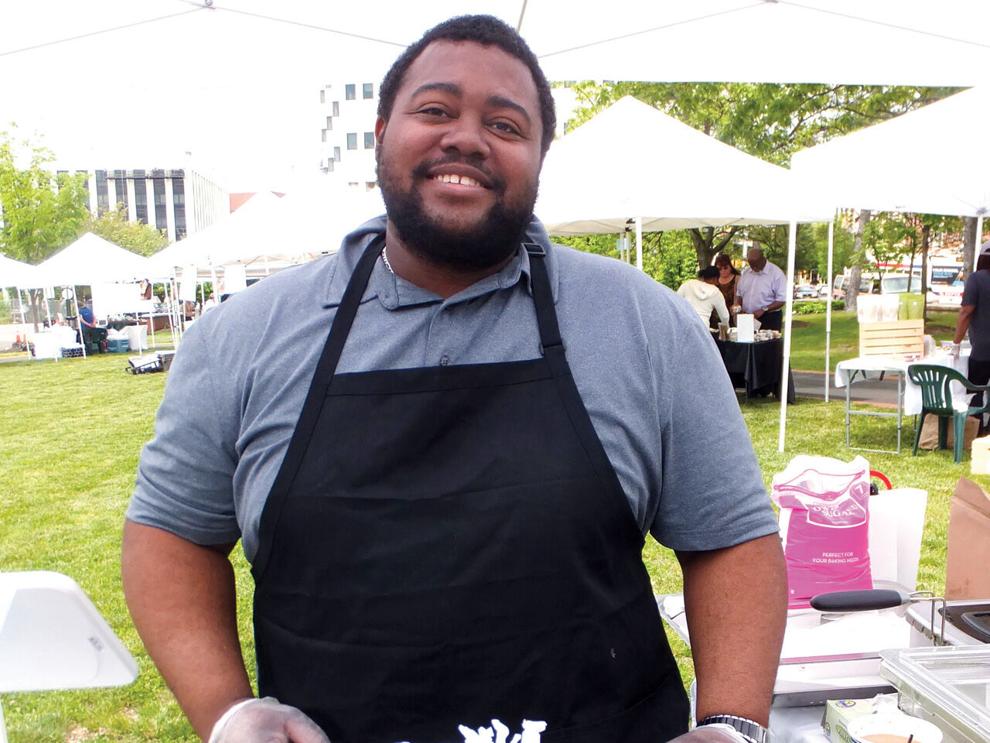 Donald and her team also endeavor to make the market as attractive to the vendors as it is to the customers. Vendors, for example, are offered the opportunity to sell their wares only part of the time and several take advantage of this offer, signing up for weeks rather than months. TDA provides the tents and supplies for the booths and also cleans up after the market's closing times. Vendors only need to bring their wares and tables.
George Asprocolas typifies the kind of vendor that has contributed to the market's success. He has stayed with it through good and bad. And he grows produce suited to his customers. "I offer four kinds of okra," he says, "and they go over crazy in Trenton."
He also sells what he considers the best and knows that other farmers can grow some crops better than he can. He buys sweet corn and juicy Jersey tomatoes from neighboring farms and sells these at the market. He does grow his own intensely flavored heritage tomatoes and always seeks to offer new and unusual vegetables. This year he will introduce customers to different kinds of pickling cucumbers: a white and a lemon one.
In addition to offering fresh produce, healthy food, and a wide variety of goods, the Capital City Farmers Market serves as an incubator for small businesses. This aspect furthers TDA's mission to promote economic growth.
Brian Moore of Arlee's Raw Blends began offering his wares here and says, "I love this market. It's a great place to start a business." It's also a profitable place for Moore to return to every year even after establishing a permanent location on Nassau Street in Princeton. Arlee's started six years ago at the market's East State Street location. As was true of other vendors at that site, Moore was originally upset with the transfer to Mill Hill Park. But, he reports, TDA marketed it well and his business has recovered.
Moore takes advantage of the options offered by TDA, paying for his booth week by week. From a cash flow perspective, "this is great," he says. He also enjoys working with the other vendors. "There's a lot of nice ones," he says, "and it's great to see how their businesses have also expanded."
Bert Dumas's Studio B Bakery & Bistro also got its start through the Capital City Farmers Market. In Dumas's case, it was a push-pull situation. TDA staff had heard about his skills (he hails from New Orleans and has been an executive chef), and Dumas was looking to start a business. It has been a perfect match. In 2015, his first year at the market, he became known as the ben-yay guy (ben-yay is how beignet is pronounced in France, New Orleans, and now in Trenton).
In January, 2017, he opened his store on South Broad Street. "We are joining the revitalization of the Trenton community by expanding dining options for local residents and downtown workers," he says. And from Tuesday through Sunday, that is exactly what he has done. Not only that, all his employees are Trenton locals — yet another example of a TDA goal being met.
With almost 2,000 customers purchasing the market's Thursday offerings, it's an obvious success. Ed Wengryn, a field representative at the New Jersey Farm Bureau on West State Street and a Mill Hill resident, is a weekly customer, enjoying the walk to and from his office and having a nearby place to buy fresh produce and baked goods. He personalizes the market's work when he says, "To me, community markets are so important for neighborhood building."
That sentiment is what makes all the effort expended by Donald and her co-workers so rewarding.
Capital City Farmers Market, 166 East Front Street, Mill Hill Park. Thursdays from May 17 through October 25, 11 a.m. to 2 p.m. 609-393-8998 or destinationtrenton.com.