Trentonians looking to escape the winter chill need only take a quick trip to a local coffee shop to order a cup of warmth — and optimism.
After all, despite the havoc caused by the pandemic and community leaders bickering, it's these city hot spots that keep city life perking and suggest that something good may be brewing in the future.
Palo de Azucar
A visit to the Palo de Azucar (Sugar Cane) at 862 South Broad Street is a case in point.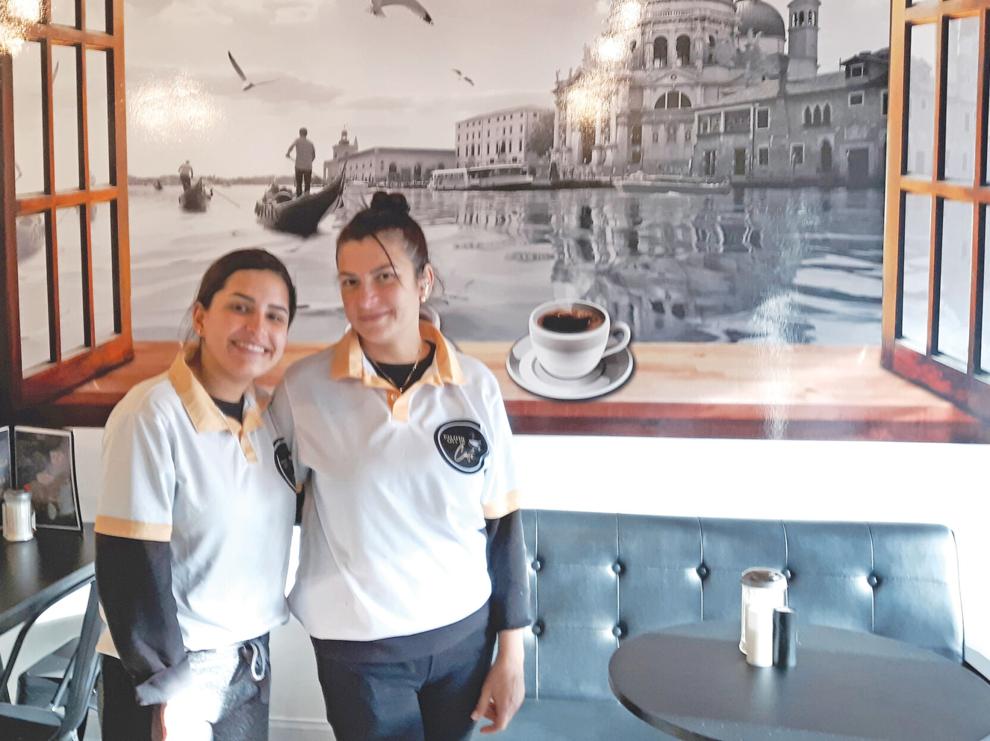 Cristina Salerno and Viviana Garcia opened their café two months ago where Finca Café opened two years ago — only to be flattened two months later when it became a COVID casualty.
"It was 100 percent COVID," says Finca owner Guillermo Gomez about the café's faltering. The real estate agent-turned-coffee shop proprietor has gone back to real estate and runs his office over the shop he owns and rents to the mother/daughter team.
Gomez and his wife, Dina, purchased the former Johnny's Delicatessen and see themselves as part of a new wave of Trenton pioneers who believe in the city. "We are passionate about the city of Trenton. We have our roots in the business, and all our family is here," he says.
They also see potential in the number of Spanish-speaking immigrants coming into Chambersburg. That includes them.
Dina came to Trenton when her shoe factory worker father brought the family from Guatemala to find more opportunities. Guillermo came from Colombia to stay alive.
"I had to flee the country and seek political asylum," he says. "My father was killed two months before coming here. Guerrillas threatened our family. We couldn't be there anymore, even after my father was killed. (Guerrilla members) were coming to my school because I saw the people who took him."
Similarly, the two new café operators also came from South America to Trenton to join family members.
Speaking Spanish translated by Gomez, who was down from his office, Garcia says, "I was born in Italy and then raised in Venezuela," giving an indication of why the café with a Spanish name features a large mural of the city of Venice.
"We had experience. The opportunity presented itself to do what we originally did in Venezuela. We took advantage of it. We find it advantages that many Latin Americans live here."
Gomez says both are strengthening their English speaking but are doing well because many in the area speak Spanish.
Another touch of Italy meets Venice is the coffee, Kaldi Coffee's Semi-Italian blend: a smooth, light blend.
Palo de Azucar, 862 South Broad Street, Trenton. Check for hours. 609-218-6694.
One Up One Down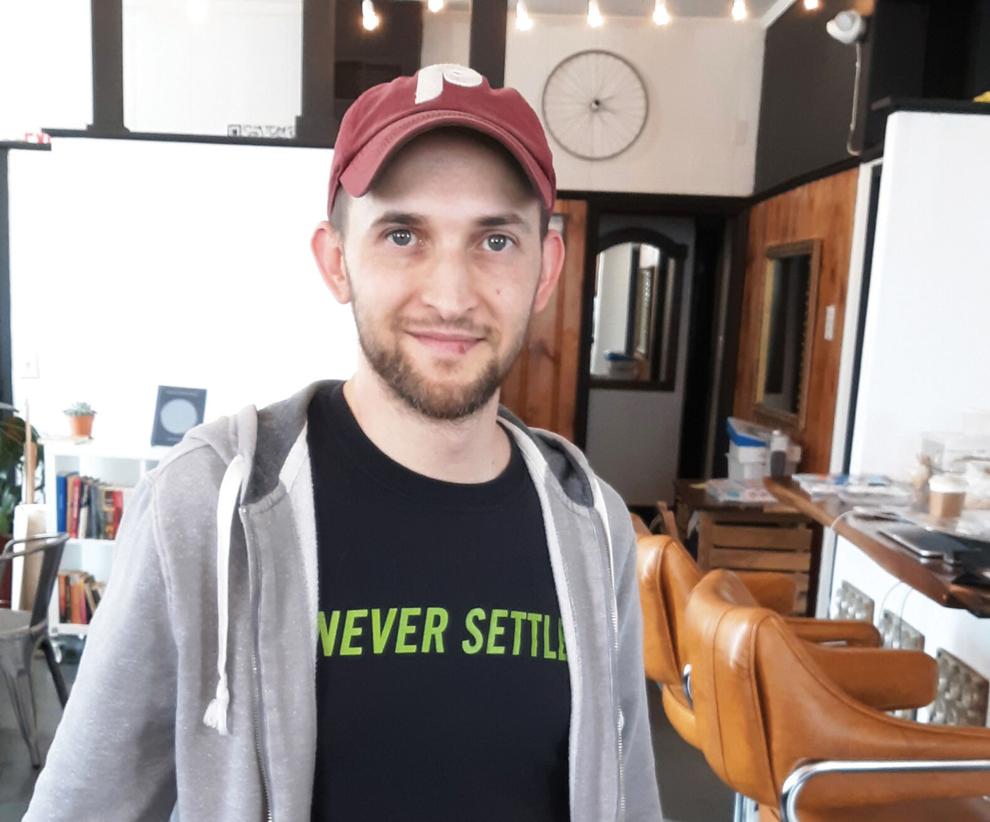 Around the corner things are perking up at One Up One Down Roastery and Caffe at 750 Cass Street.
Vince Camiolo and his wife, Natalie Rockwell, opened their doors just as Gomez's was being shut. They kept theirs open with other work and a partnership with friend and drummer Erik Hischmann.
Located in the former Polish Falcons Club building now owned by Trenton artists and arts coordinators Lauren Otis and Andrew Wilkinson, the shop site is the former home of Abdul Quadir Wiswall's Trenton Coffeehouse Roaster — a city coffee destination and a place for artists and musicians to gather.
Camiolo says in a past interview that the business's name — printed on a logo based on the couple's dog's up and down ears — represents two different ideas.
One relates to their main product and their commitment to producing balanced-tasting coffee.
The other reflects Camiolo's interest in living a balanced life. "It's influenced by Greek philosophy, stoicism. Moving forward no matter what is in front of you, to have the balance to overcome any obstacle or not seeing something as an obstacle to begin with," he says.
He says he also incorporated a Spartan business approach. "We're doing it debt-free. We're doing this with mostly savings. We haven't taken any loans or investors. We want to stay lean for now," he says.
He says it was a chance meeting with Wilkinson at a party where he heard that Wiswall was moving out.
"I had been to (Wiswall's) shop once," says Camiolo. "We talked coffee. My wife had been there a few times. It was our kind of place, down to earth. It had an oasis kind of vibe. I didn't know Andrew was the owner. He and I talked, and it seemed a good fit for both of us."
Talking a broad look at his business, Camiolo says, "There are a lot of specialty coffee roasters that seem to be popping up in the area. I try to take a very down-to-earth approach to specialty coffee. It can be elitist and pretentious. I want to attract anyone who likes coffee — from snobs or someone who gets it at the gas station."
He credits his father's habit of drinking coffee black for developing his tastes. "I always drink it black and notice different qualities and origins."
It also helped him to determine the factors that make a "good" cup of coffee. "Balance is important. I don't want to taste any elements of smokiness or char. I'm not a dark roast kind of guy and don't roast anything dark. I want some citrus. But if it is going to be floral or fruity, citrus, and acidic I want it balanced with base notes like chocolate — milk or dark chocolate. I like the idea the idea of coffee tasting sessions and not getting fatigued by an overwhelming flavor."
One Up One Down Roastery and Caffe, 750 Cass Street, Monday through Friday, 7 a.m. to 1 p.m., Saturday and Sunday, 8 a.m. to 1 p.m. www.oneuponedowncoffee.com.
Pat's Diner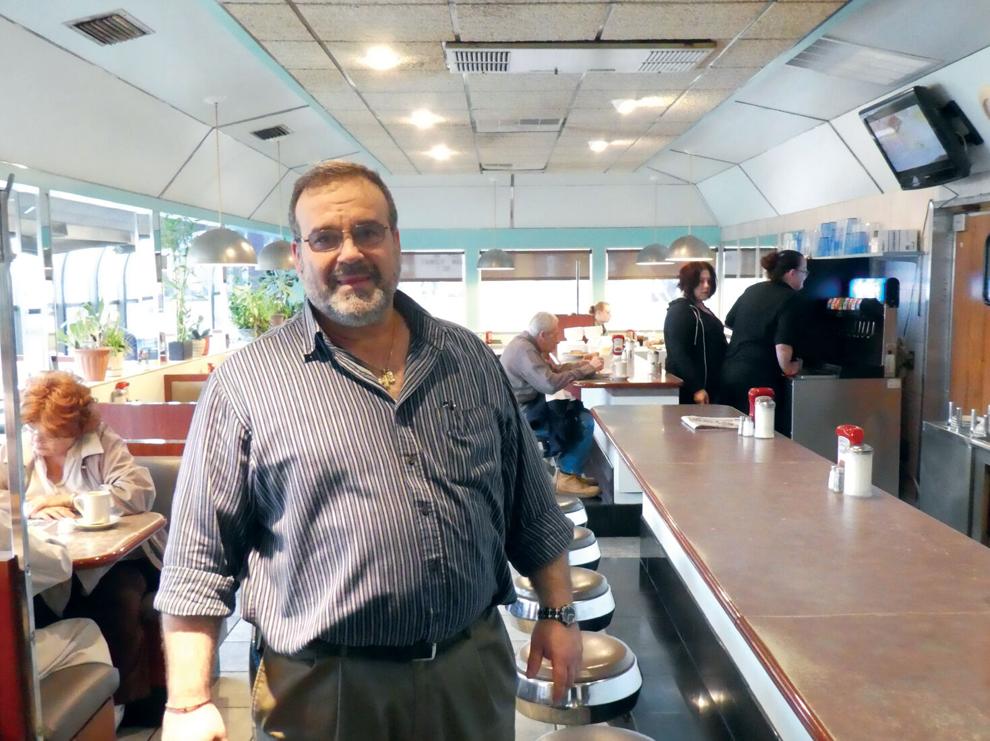 "It's a landmark," says owner John Mastoris, the Greek-born member of the family that owned the famed Mastoris Diner formerly in Bordentown.
"I don't know many restaurants or diners being in business 80 years or so," he says. "I have people in their 90s who come here and say, 'I was here when I was seven or ten. My father and my grandfather brought me here.'"
And while the diner menu is one draw, one of the main draws is the counter where one can get a cup of coffee from the Lacas Company — whose website boasts that "since 1921, Lacas Coffee Company has filled the mugs of New Jersey diners and beyond."
The ones in Trenton have been used by mayors, city council members, county freeholders, workers with collars of every color, artists, writers, regular Janes and Joes, and those just down on their luck.
Pat's is allegedly named after the daughter of George Kohlmayer, who opened the shop in 1926 and sold hot dogs, hamburgers, and coffee from a corner store into the 1950s.
Then there were several other owners who turned it into a pasta house and then members of Mastoris' family who in the 1980s enlarged the original dining car.
"I like the people around here," Mastoris says about his arrival and taking over an important part of Trenton dining history. "They're friendly. They've been good to me. I came here as a new owner, and they did not turn their backs to me, they supported me. So that is a plus for me."
At the end of our talk, he says, "I hope for a better Trenton and that sign on the bridge, 'Trenton Makes, the World Takes,' will come to life again."
Pat's Original Diner, 1300 South Broad Street, Trenton. Open 24 hours. 609-392-2024.
Starbucks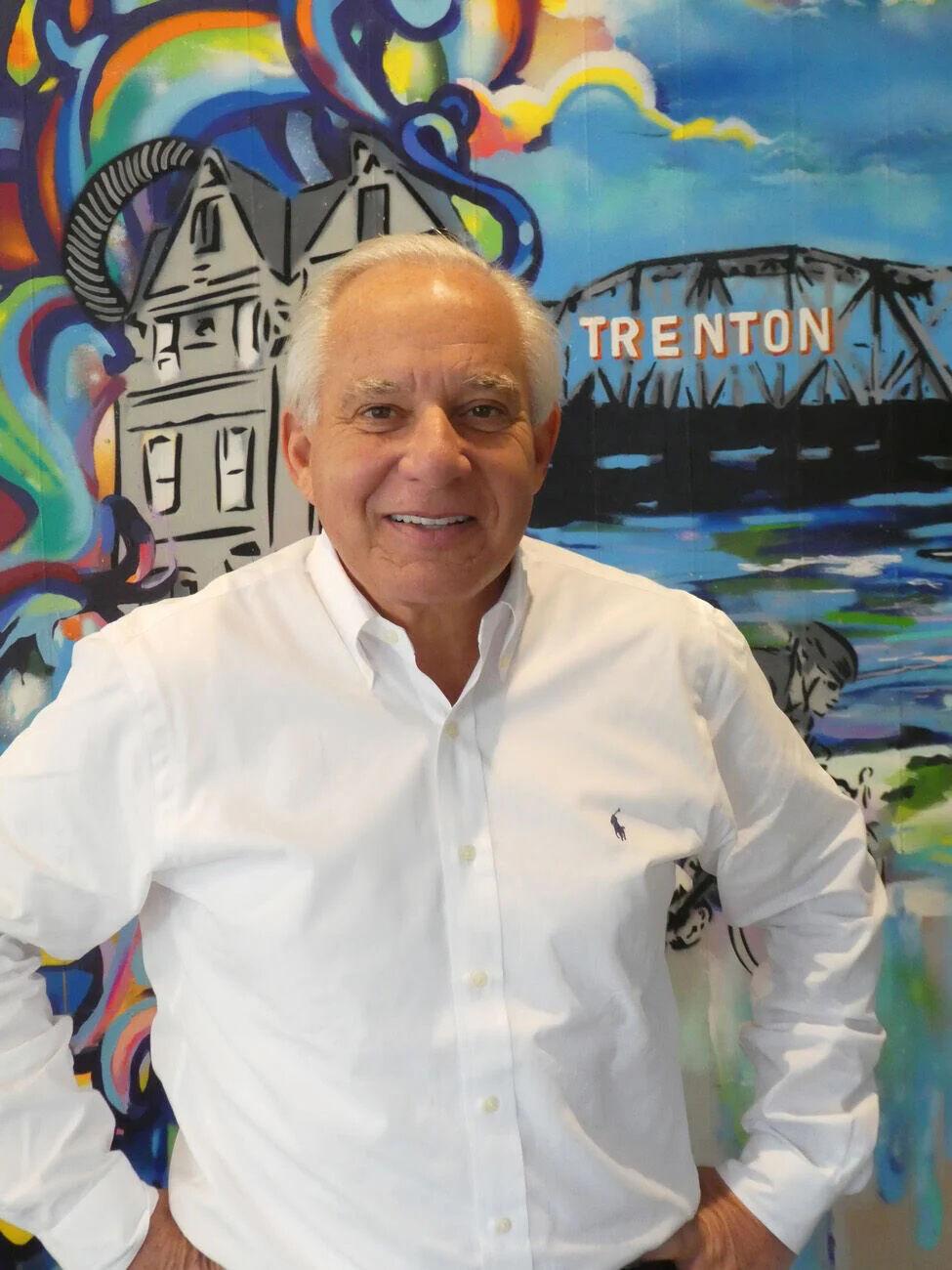 Robert Torricelli was instrumental in getting Trenton's first Starbucks. He's a former U.S. congressman and senator and current partner in Woodrose Properties.
A decade before its opening in 2017 Torricelli traveled to a mayor's conference in Las Vegas with Trenton's then-mayor, Doug Palmer. Torricelli was there when the mayor, in a speech, called out the CEO of Starbucks, who was in the audience, and asked him why every state capital except Trenton had a Starbucks.
Torricelli says in a past interview that he and others never gave up on the idea.
Now despite some recent bumps — COVID closing the state and other downtown businesses and the sudden death of a young manager — new manager Kiana Justinian is overseeing the creation of hot grandes brewed from beans from South American and Arabia and rotation of artwork curated by Trenton artist C.a. Shofed. And returning this month is Open Mic Night, Saturday, February 12, 4 to 6 p.m. and Trivia Night, Friday, February 18, 4:30 to 6 p.m.
Starbucks, 102 South Warren Street, check for hours, www.facebook.com/sbuxtrenton/
Dunkin
Several Dunkin stops around Trenton make filling up with a hot cup made of South American-beans as easy as pie — or, in this case, donut. While the spot on the corner of Broad and State streets is in the heart of downtown, other sit-down counter stops include the shop at 1 John Fitch Way, 1072 Chambers Street, 225 East State Street, 25 Market Street, 275 Parkway Avenue, 410 Lalor Street, and 72 South Clinton Avenue.
Courthouse Cafe
And let's not forget the place where across the street from the Mercer County Court House on South Broad Street. It's where judges, jurors, attorneys, defendants, and the innocent bystander all get served with a cup hot java. One of the city's last old-style diner atmospheres, it may just be the thing to warm you up on a bright cold day — or a dark day in court.
Courthouse Cafe, 192 South Broad Street. www.facebook.com/Courthouse-Cafe-Catering-135697603132221/about/?ref=page_internal.