Where Have All The Children Gone? is the rhetorical question that retired special education teacher Charity Roszel (née Charity Ousley) uses to frame her book in which she reflects on life in the Princeton region nearly 90 years ago and lessons learned in her long career.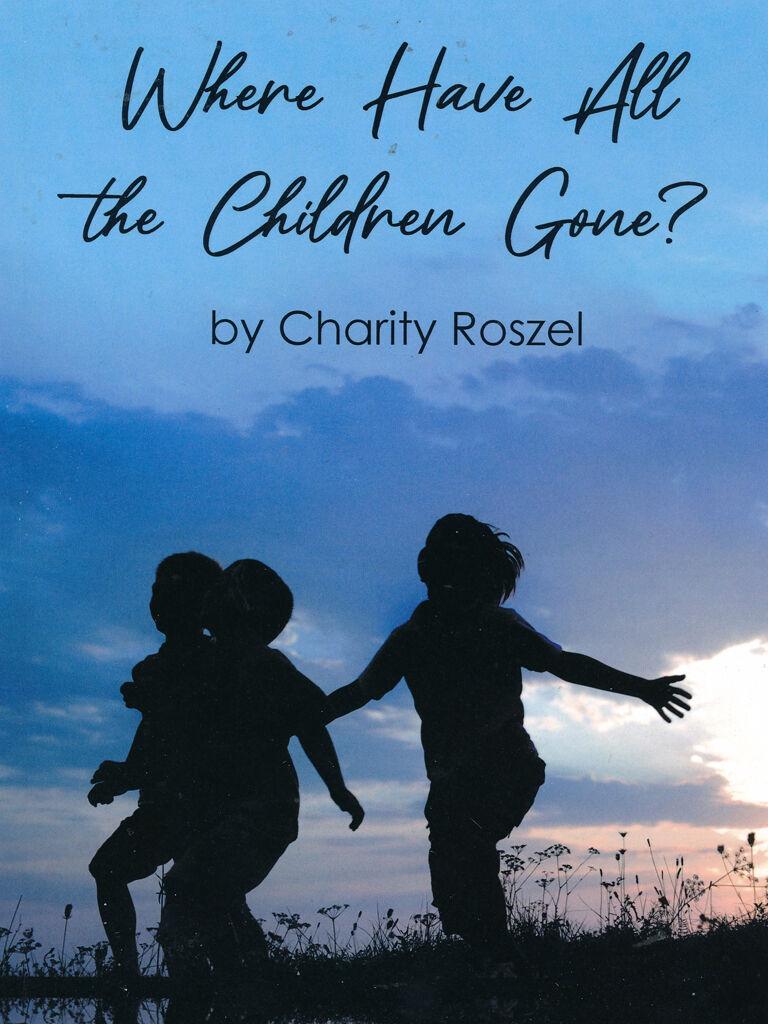 Written as a first-person narrative, the writer easily shares her thoughts and recollections, as the following excerpts demonstrate:
"My name is Charity Roszel, age 96 years young, and this is my first book. I did not write this book to become rich or famous, but I wanted teachers, parents, and anyone who loves children to not only read my book but look and listen to and love children.
My statistics include widowed after almost 70 years of marriage to my husband, Bob, have three daughters, three sons-in-law, four grandchildren, five great-grandchildren, and children I have known and loved through the years.
Storytelling is my way of sharing children's stories with you. Storytelling describes social and cultural activities. Every culture has its own stories or narratives that are shared. I chose written storytelling that has been used in fairy tales, newspapers, novels, and personal storytelling.
Even though many of the stories include me, the stories are about children. At the conclusion of my storytelling, ask and answer for yourself the question, "Where have all the children gone?"
Let's look at our past as children, so at my age, it is a long trip. Back in the '30s, jobs were difficult to find in the Midwest, and it was called the Great Depression. Dad was a WWI veteran and had one year of college, but he could not find employment in the Midwest.
When I was about three years old, he got a job as manager of a golf course at the top of a mountain in New York State. Our home was small, and we had running water in the kitchen but no indoor bathroom—rather an out-house. There was no telephone, no TV, or radio, but we had electricity.
(Then, as I turned seven), my dad was recommended as a manager of the greenhouses of Rockefeller Institute for Medical Research by a cousin, and we moved outside Princeton, New Jersey (now the site of Princeton University's Forrestal Campus in Plainsboro). This was a good environment for children growing up.
We lived in company housing and had many families living close by. We weren't rich, but our home had indoor plumbing, heat, electricity (even a radio), and a big garden with plenty to eat. There were always other children to play with and a good social environment with neighbors. Somehow, my parents were able to give me piano and tap-dancing lessons.
On Saturday nights, we went to Trenton and had dinner at the Woolworth's Store. Our limit to spend was $1 each. So, we would either get a hot meal or a sandwich and sundae. We thought it was wonderful! And then to the movies — $.50 for children.
Since much of my storytelling is from the perspective of a woman, it is essential to include men in children's lives.
The things my father gave me could not be bought at Amazon or any store. Through his actions, I learned that quietness, patience, and love were keys to a happy life. When I was a child, my dad taught me how to grow plants and vegetables, how to dance (one, two, three, go with any music), how to survive under difficult situations, and how to love people. He was my rock and the only person in my life who loved me unconditionally. To this day, my daughters have wonderful memories of Pop as a child and adult.
My parents insisted on having a good education, good manners, belief in God, telling the truth, and your word meant what you said. Every Sunday, we dressed up and went to Sunday school and church as a family. We then had our main meal after church together (after changing into play clothes). Sunday afternoon was spent visiting family or friends, playing games or cards, or just reading the Sunday newspaper, listening to the radio (music or maybe the Lone Ranger), and relaxing (no TV). Supper was a light meal, then listening to the radio again. Perhaps this doesn't sound exciting to you, but it was a way of life back in the late 20s and 30s. It was a peaceful time together as a family. Even though I don't want to admit it, I guess I was still classified as a child at age 19 when I was married (to Robert Roszel of Dutch Neck). And I had a daughter before I was age 21.
My children were born and grew up during a different era—the next generation during the late 1940s to 1960s. The changes they encountered were so different from mine. Take families, for example; jobs and moving around the country were more mobile so that the family circle might be spread out over several states. Instead of a party-line telephone on the wall, there soon became phones in more than one room of the house, and you could even have a private line.
Education was progressive. As transportation increased through different methods, travel was more accessible. Because they grew up in this generation, changes did not seem as acute as it was to the older generation. The three daughters grew up on a farm with chickens, horses, dogs, cats, and land that produced potatoes, tomatoes, wheat, and soybeans. Having animals around taught them a lot of responsibility, along with having fun with horses, dogs, and cats. Although we worked hard, we played and had a lot of fun times. Growing up on the farm was pretty much a family affair.
Although my husband, Bob, grew up in a family of three brothers and no sisters (in Dutch Neck), he really had very little contact with girls as a child. So when we had three daughters, he had a whole new life.
Even though he was a strict disciplinarian, he also presented an abiding love for them. By being a farmer, in the beginning, they inherited his love of Mother Earth and all things related to nature. Back in the day, when men often thought girls had certain roles in life, Bob encouraged the girls to take care of themselves, pursue any dream they had, and attend college to become self-sufficient.
Family was and still is an integral part of our daughters' lives. Many of the grandparents, aunts, uncles, and cousins lived close by and visited often when they were growing up. They could see their dad and uncles argue about farming or sports but stand together when needed. They had grandparents who spoiled and loved them always and an unpredictable great-aunt who explained life to them in some risqué jokes but also taught them how to laugh at life and play cards with gusto at any time . . .
I spent most of my career working with students with disabilities, and one thing I learned is every child is more than any number we assign them. Case in point: Melissa was a teenager with Down Syndrome.Because she spent her academic day at the high school in a special education program, we encouraged her and her classmates to participate in a club or activity that would give them a chance to meet other students.
One afternoon, Melissa came to my office and asked to stay after school the following day for an activity. There was no way I could get special transportation home with a one-day notice; I called Melissa's mother, and we decided she should learn to take the late bus — a life skill that might come in handy for a future job. We looked up the bus number and the stop, but Melissa had significant speech issues, and I was not certain an unfamiliar bus driver would understand her. I got a three-by-five card and wrote (in my very neatest teacher printing) her name, address, and phone number. I gave Melissa the card instructions that if there was any problem, she should give this card to the bus driver. Problem solved!
Two years later, I had Melissa in my office for a reevaluation and to break the ice. I gave her paper and pencil and asked her to write her name, address, and phone number. She opened her purse, took out her wallet, and found, dog eared and dirty, the three-by-five card I had given her. She proceeded to copy the information I asked for. Truthfully, I didn't even remember giving her the card; I had given her the card until I saw my printing. When our psychologist tested Melissa, her IQ was no higher than before. But what she showed me was an ability to use a resource to solve a problem. Clearly, Melissa had problem-solving skills that her IQ number would not suggest. Lesson learned!"
Where Have All the Children Gone. Page Publishing Company, 46 pages. $14.95. Available online at Amazon and Barnes & Noble.