Local parents with children in Pre-K to 8th grade are likely to be familiar with a Mercer County program known as Kidsbridge, a 27-year-old endeavor with a mission "to provide young people with a foundation to grow as empathetic individuals who become positive advocates for themselves and others, empowering them to challenge racism, bias, bullying, and other forms of discrimination."
Since 2002, Lynne Azarchi, who is originally from Trenton but now lives in West Windsor, has led Kidsbridge as executive director, curriculum designer, promoter, and the champion of the idea that all children can learn to be kind and caring to one another. But as with many orchestras, there comes a time when the maestro hands the baton to a new conductor.
That happened earlier this year when Kidsbridge found a new home under the auspices of the Children's Home Society, a Trenton-based nonprofit which started in 1894. Azarchi will stay on for the foreseeable future, but the management of the program will now be the job of CHS administrator Mike Roseborough, who joined CHS in June 2022, after working with the Princeton-area YMCA.
Born in New Jersey, Roseborough, by his own admission, has lived in many Garden State locales. "I claim North Brunswick as home," he said, "because I went to high school there." Currently, he lives in Middlesex Borough.
The Children's Home Society has a long history of helping children and families. Organized in 1894 by the Rev. M.T. Lamb, an article in the New Brunswick Daily Times, dated on July 19 that year, noted the primary mission was to find homes for children without parents.
This was done with the assistance of local boards, who vetted potential adoptive parents. The role and mission of the organization has grown; next year, CHS will mark 130 years of serving Mercer County children in need. The organization clearly states its mission as "Saving Children's Lives and Building Healthy Families."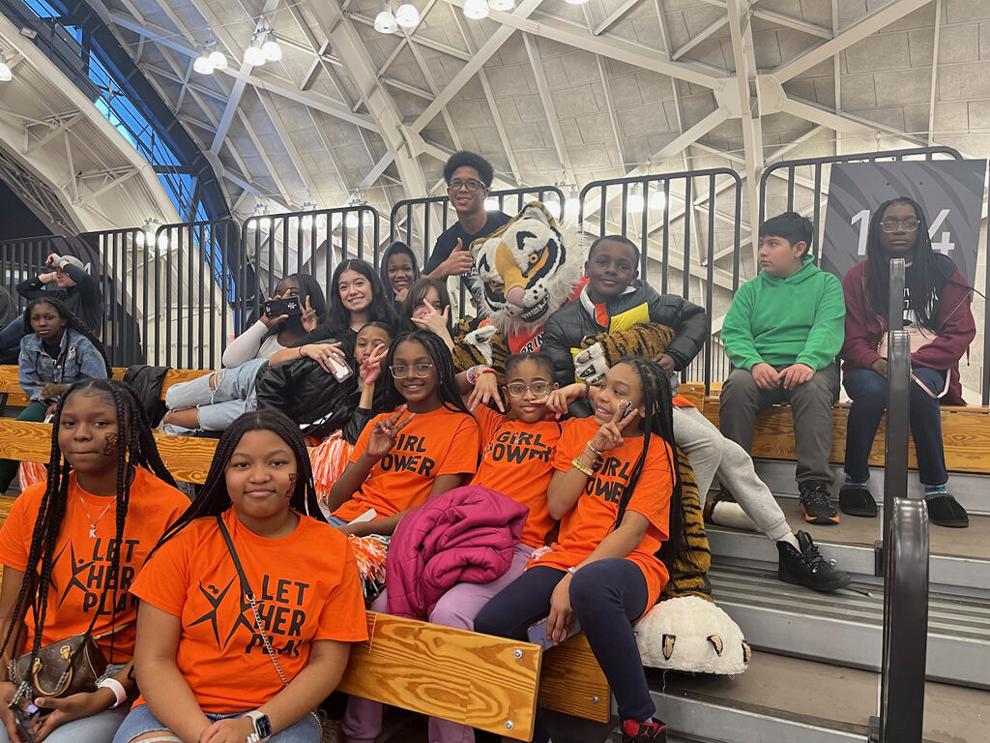 As an agency, Roseborough said, CHS is "everything children and families." CHS has clinical programs and social work programs as well as a mobile WIC program.
The nonprofit still honors its original mission and facilitates adoptions. CHS also runs Head Start and Early Head Start programs.
Kidsbridge has had several homes during its existence, starting in Trenton. In 2006, Azarchi found the organization a home at The College of New Jersey.
By 2017, the college could no longer host the program, and Kidsbridge moved at the Ewing Township Senior and Community Center. Azarchi kept the program alive through the pandemic, but shortly before the organization's 2022 Awards Ceremony, there was a flood in the center. The time had come, once again, to re-evaluate and look to the future.
In the meantime, CHS had again landed a $3.5 million Nita M. Lowey 21st Century Community Learning Centers grant from the U.S. Department of Education. This is the ninth time CHS has secured this grant.
Created by Congress 25 years ago, the grant was renamed in 2020 in honor of Lowey, a Congresswoman from New York, who served from 1989-2021. The renaming, said a department spokesperson, recognizes Lowey's "advocacy and commitment to afterschool programming."
The grant money allows CHS to broaden its reach in providing after-school activities for students. The organization has a statewide presence, but at the moment, focuses most of its work in Trenton.
The main offering, called Lights On Afterschool, is a STEAM-focused offering that serves 200 Trenton students in grades 4 through 8. The program has been well attended; however, post-pandemic, Roseborough said, CHS staff asked for programming to address the social emotional needs of students.
"Our fourth graders are going through a lot of challenges," Roseborough said. "They were 2nd graders at the start of the pandemic." He noted the staff has seen a lack of emotional regulation. Students are quick to anger, he said, and they are quick to respond physically.
"We are seeing a lot of cyberbullying," Roseborough said. "We have kids with phones who will drop pictures to a group. There are academic struggles. We are talking about reading levels which are severely subpar. You can tell the kids have no idea what to do with everything going on."
Roseborough also noted: "There has been a lot of loss in the community; there are homes which are in a lot messier situations than before."
CHS had a need and Kidsbridge had a robust set of lessons for what is called SEL–Social Emotional Learning. Over the years, Azarchi has designed lessons to address a number of critical issues kids face while growing up.
The Kidsbridge curriculum covers empathy, stereotype awareness, religious diversity, moral reasoning, empowerment and mindfulness. Conversations began with Azarchi and Roseborough about uniting program offerings.
The result? Bringing Kidsbridge into CHS was essentially a no-brainer.
"Typically, our funding has come from local and regional foundations," Azarchi said. "We also have a yearly fundraising dinner." Kidsbridge also relied on funding from philanthropic individuals. Now, Azarchi said, the wedding of the two organizations has already yielded a change in finances. "Partnering with CHS means we can go for bigger grants," she said.
And those bigger grants mean more services beyond just kids.
"We only do kids," Azarchi said. "Now, with Children's Home Society, Kidsbridge can become more organic by bringing in parents and care-givers. So we can help more kids, and their families."
Roseborough has already mapped out plans for the future."The best thing about this merger, he said, is we can be more creative. We're kicking off some new programs."
For example, Darren Green, a Trenton community member Roseborough whom called "well known and well respected" will be presenting to students regularly. "He's a powerful, dynamic speaker who can really reach kids," Roseborough said. Leadership will be Green's focus for talks.
Roseborough has already created what he calls the "Zen Den," an after-school program for 4th graders.
"It's an 8-week, Art/SEL based program," Roseborough said. "Each week we look to address challenges through [the creation of] art."
The Trenton School District's Joyce Kilmer Elementary School has agreed to give CHS a dedicated space for this program.
"Another big thing I am looking forward to is getting to the parents," he said. "We can't do this work without parents understanding what we are trying to do," Roseborough noted.
"We definitely need to go meet parents where they are," he said. "However, we also have some ideas about how to bring parents into our centers."
Sometimes, students don't get to stay long enough in the after school program because parents have other needs.
"One of things we want to avoid is having parents taking students home too early," Roseborough said. "So we are thinking about inviting parents in to observe, maybe have coffee and cookies so kids can stay," he added. He is also looking at the possibility of starting Parent Success Centers.
Roseborough also wants to expand the reach of CHS beyond its current footprint. "We want to get into more schools," Roseborough said. "The in-school model remains our focus."
As for Azarchi, she will act as a consultant for the foreseeable future as she hands off various aspects of Kidsbridge to Roseborough and CHS.
One of her future projects, she hopes, will be to create a local Empathy Museum–it will be an experience type center. Azarchi said it might be a brick and mortar museum located at CHS; or, it might be a program done via a van traveling around the state. Azarchi noted that London has an Empathy Museum (empathymuseum.com).
If there could be a fairy tale ending for Azarchi, who has led Kidsbridge for a little over 20 years, this merger is it. Azarchi noted the name Kidsbridge evolved from the idea that through teaching: "You're bridging kids to kindness, respect and social emotional skills."
And connecting the spans of Kidsbridge and CHS means bridging that teaching will continue.