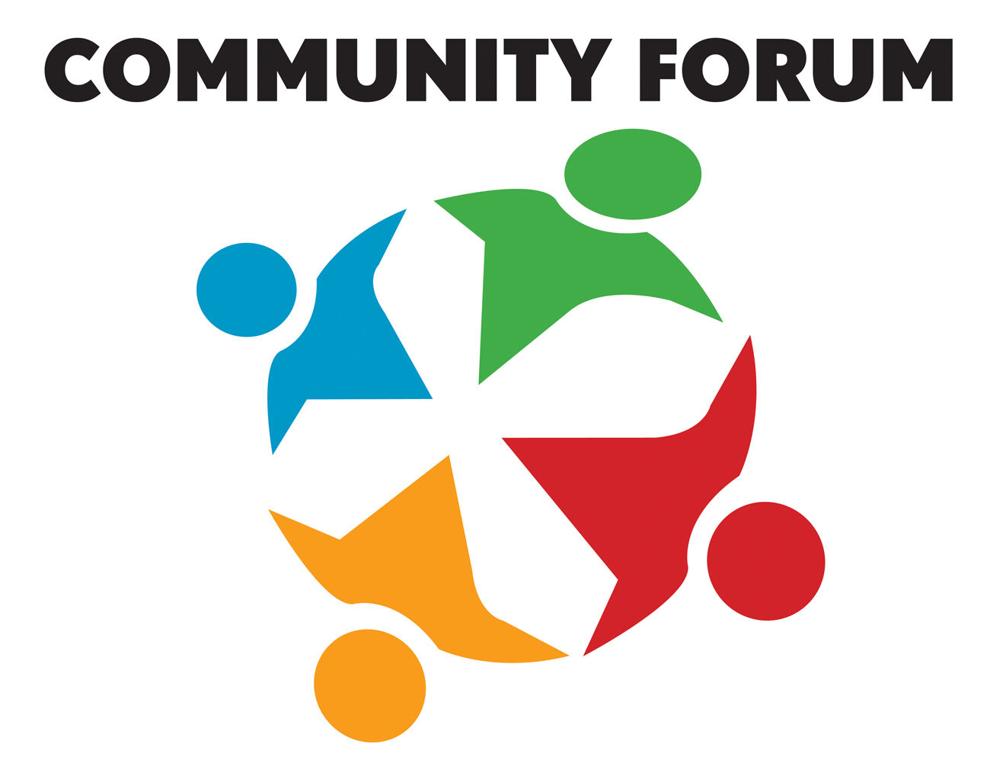 Editor's note: The following are letters of support received by communitynews.org and the West Windsor and Plainsboro News for West Windsor Mayor Hemant Marathe who is running for reelection.
* * *
This letter is to support Hemant Marathe for re-election for mayor of West Windsor. Prior to a few years ago, I was a long-time resident of West Windsor.
My five children graduated from WW-P, I worked for the WW-P School District, and I had strong ties to the community. In my almost 30 years of being a West Windsor resident, I had the opportunity to see a lot of mayors come and go, a lot of school board presidents and I knew and worked with more parents than I could count; so I offer this letter as someone with long experience and who has seen the best and worst of leadership.
I have known Dr. Marathe for the better part of two decades, and I have known him in a variety of capacities: president WW-P School Board, parent, mayor.
To speak to my experience of him, as the school board president, I can tell you he was well respected by the teachers in general and certainly by me specifically. I think that the school board always finds itself between the faculty and the parents/community and that is a precarious balance to maintain.
Dr. Marathe often did not make decisions that had the result I had hoped for, but there really never, ever a time when I felt he made a decision without great consideration of all sides. I, personally, went to him many times with questions and comments and he made time to hear me and to address my concerns. Whenever I left a conversation with Dr. Marathe, I left feeling valued and respected.
I knew all four of the Marathe girls, the younger two especially. One of the girls served as atudent council officer for all four years and the other a student council liaison. It was my experience that the Marathes were the kind of parents that guided their girls, without pushing or demanding.
They encouraged them to take risks, to embrace both success and failures and to, above all, learn from whatever result they produced. I recall one time in particular that Dr. Marathe thought that one of the girls was over-extended and he wanted her to chose between two important extra-curricular activities, one of them being student council, for which I was the advisor. My co-advisor and I called and spoke to Dr. Marathe, listened to his concerns, outlined our position and, together with his daughter, worked out an arrangement that worked.
Finally, I also know Dr. Marathe as mayor. We are registered to different political parties. That means we could have different views on important issues. Although I had a positive experience with him as a school board president, I was not going to vote for him blindly.
During his 2017 campaign we had a lot of discussion on issues and at the end I wholeheartedly supported him for mayor. My confidence in him was confirmed by his performance as mayor during his first term.
Among many things one can point to his leadership during pandemic, daily updates on cases, vaccine availability and ability to get over 90% of WW residents vaccinated. He guided several people with limited computer experience through the vaccination process. He has provided a kind of leadership that is sorely needed in this country at every level.
Since I have moved out of West Windsor one of the things I sorely miss most about West Windsor is his leadership. I urge residents of West Windsor to reward his leadership with their vote. They will be rewarded with a leadership West Windsor deserves over the next four years.
Donna M. Ritz
Ruiz is a former long-time resident of West Windsor
* * *
I am glad to support our mayor and my good friend, Hemant Marathe, this November.
Over time, I have come to know Hemant very well and have worked very closely with him. To begin with, Hemant is a genuinely good person. It is important to note that he is a family man.
Family and community have always come first to him. He is exceedingly considerate of others, a very good listener and consistently open to new ideas. His approach is one that is calm, collected and engaged.
As a mayor, I have found Hemant to have some of the best business experience and grounding I have encountered since moving to West Windsor in 1998.
This has become increasingly evident as you look across our beautiful township and see the growth and progress that we have made in just a few short years. His success working with the former Howard Hughes site cannot be understated.
Negotiating a stellar result that does not include additional housing but instead hundreds of millions of dollars in future ratables, is worthy of accolades alone.
Holding our municipal taxes down while improving services, increasing our township financial reserves, fully supporting our first responders, teachers, police, and fire departments are just some of the many accomplishments that stand out to me.
Robert Loverro
Loverro is a former member of the West Windsor Planning Board
* * *
I don't usually get involved in politics, or overtly show whom I support. But as they say, all politics are local, and this year is the first year I've ever allowed a candidate to put a yard sign on my property.
Mayor Marathe has earned my support for what he's been able to accomplish for our town, including no municipal tax increases for two years, responsibly navigating the town's COVID response, and stopping housing on the old Howard Hughes property. All great accomplishments.
However, my public endorsement of Mayor Marathe is due to his leadership addressing our aging roadways. Streets are being repaired and upgraded, and after I reached out to him last year, he's taken a personal interest in improving pedestrian safety and reducing speeding in the Princeton Junction area.
There's more work to be done, as always, and I feel Mayor Marathe is the right person for the job.
William Rutledge
West Windsor
* * *
Dear Mayor Marathe—I wanted to thank you for all you have done for the residents in Village Grande and also in the community of West Windsor.
During the summer of 2020 we unfortunately had a power outage in one section of our street which lasted five days. After I spoke to you and you offered some help, you quickly arrived on our street to speak to me in person, and to speak to the other residents about the power outage.
It was clear to all of us that you were concerned about our well being and would do whatever you could to help our situation get fixed. It took many phone calls to JCP&L and many phone calls with me to finally get a tech person to fix the power outage.
Thanks to your perseverance and caring we finally got the problem fixed. You also understood what the problem was.
Again, you were instrumental in getting several people vaccine appointments when they could not get them after trying for many weeks.
Thank you mayor for supporting me and my community in times of need. You are a caring, intelligent, rational person and you deserve to be re- elected
Steffie Gittleman
West Windsor
* * *
I enthusiastically support Mayor Hemant Marathe for his second term as West Windsor's Mayor.
While I generally try to stay abreast of local politics, I admit that I only immerse myself when there is an issue that touches directly on my neighborhood or my family.
On these occasions, I have found Hemant to be a consistently thoughtful and effective leader, from his days on our local school board through his time as mayor. Although we have met just a few times, Hemant is always welcoming and genuinely interested in our concerns.
Most recently, he has been instrumental in helping our neighborhood fight a proposed 400-plus home development in our backyard. While the plan to pack 16 three-story apartment buildings into a small cornfield was out of place next to our Heatherfield neighborhood, the developer had a legal theory he was sure would force the town to let him build.
Our neighbors met with Mayor Marathe, who assured us the township would make every effort to maintain the character of neighborhoods like ours and still meet all of its fair housing obligations.
After the Zoning Board unanimously rejected the application, the developer sued. Keeping his word, Mayor Marathe fought the developer in court, all the way to a final court opinion.
Thanks to the township's strong defense, we prevailed. During the legal dispute and throughout negotiations with the developer, the mayor kept us informed of what was being considered and frequently sought our input on the matter.
While the legal victory was sweet, what I most appreciated was the mayor's demonstration of character. He showed sympathy for our concerns, respect for the legal responsibilities of our town and, ultimately, conviction for doing what is right—even if it meant a legal battle against a developer with deep pockets.
Joe Salerno
West Windsor
* * *
I'm writing to show my strong support for the reelection of West Windsor Mayor Hemant Marathe, re-election of Council Member Linda Geevers and election of Martin Whitfield to council.
Mayor Marathe's steady guidance of our town's government, his accessibility, longstanding experience, and leadership in our community will serve us well for the next four years. The mayor, working collaboratively with the council, has prevented any residential housing from being permitted on the Atlantic Realty property, formerly known as the Howard Hughes tract.
Through the approved settlement agreement and accompanying ordinances, West Windsor residents will now receive notable commercial ratables from the development of this property, rather than having to pay for significant increases in school costs.
In addition, Mayor Marathe negotiated a settlement agreement with the Fair Share Housing Center (FSHC) which has been approved by the council and the court. This settlement saves the township more money in terms of ending costly litigation and includes a much lower number of required affordable housing units than originally demanded by the FSHC.
Furthermore, the mayor effectively managed the municipal budget which resulted in higher reserves and a flat tax rate for the past two years. He has encouraged additional commercial ratables through newly approved land use ordinances by the council in various areas, and continues supporting increased funding for infrastructure improvements and green initiatives. I admire him for taking principled positions on hard decisions while listening to all sides.
Mayor Marathe has worked well with the council. His running mates, council member Linda Geevers and Martin Whitfield, bring years of pertinent community experience as elected officials and leaders. All of their experiences will help them navigate through our township's important issues and priorities. I know that they will always strive to do what is best for West Windsor.
Dan Kenavan
West Windsor
* * *
I have known Dr. Marathe for 14 years in my capacity as a teacher in the community. He was school board president for a number of years before running for council and eventually mayor.
I have always known Mayor Marathe as intelligent, thoughtful and accessible. He cares deeply about his community and that's evident by his years of public service.
He draws satisfaction from knowing he can raise the level of discourse and solve problems for the greater good of the community. Leading anything in America is hard. Leaders always face scrutiny and criticism.
It is much harder to lead than to scrutinize, but Mayor Marathe has his priorities straight. While disagreements are bound to happen, Mayor Marathe's door is always open, so dialogue and solutions are always possible.
While I don't know others who are running for office, for me, it doesn't matter much. I trust Mayor Marathe. He is ethical and principled. He is honorable, dependable and consistent.
His eyes are always on the prize—what is best for West Windsor as a whole and how can the majority of residents be best served. He'd have my vote any day of the week.
My views are my own and are not to be construed to represent the positions of my employer or my union.
Carl Romero
West Windsor