Three candidates are running unopposed for three West Windsor seats on the West Windsor-Plainsboro Board of Education.
Barring the appearance of a successful write-in candidate, which is unlikely, incumbents Louisa Ho and Graelynn McKeown will be re-elected to three-year terms on the board. Shwetha Shetty is running unopposed for a one-year unexpired term on the board.
The News asked each of the candidates to provide biographical information about themselves and a statement regarding why they want to serve on the board. Their answers are presented below.
* * *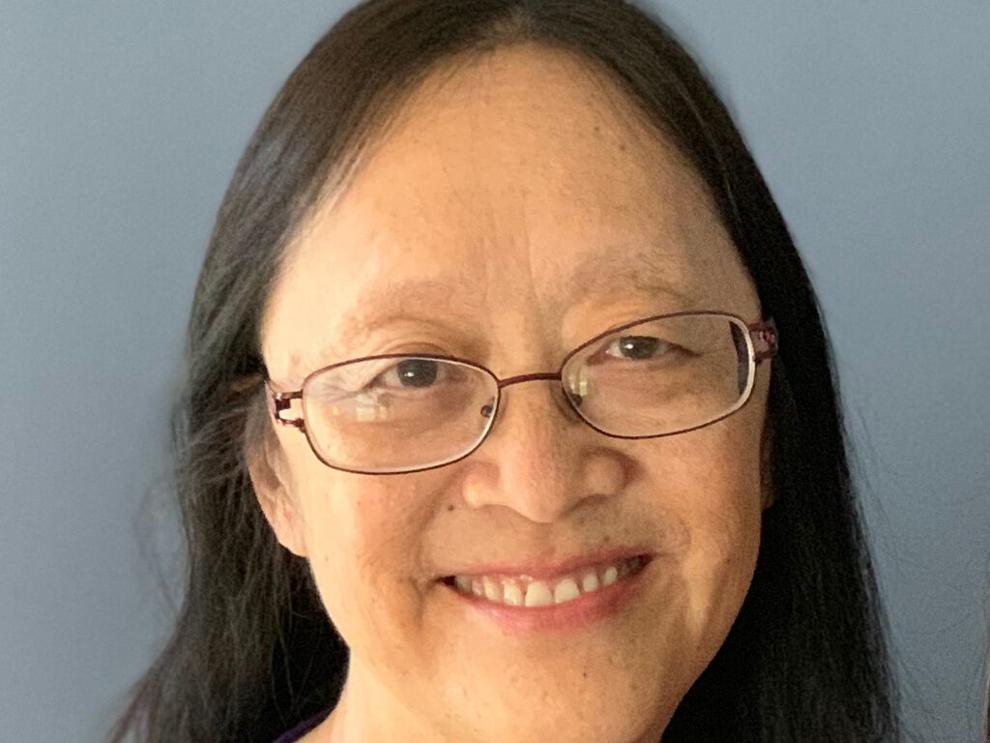 Louisa Ho, 63, and her husband, Carl, are 28-year residents of West Windsor. Ho earned a bachelor's degree in civil engineering and a master's degree in transportation from from MIT. Her daughter, Rebecca, and son, David, are both South graduates.
She previously worked as the director of planning for the Greater Richmond Transit Company. After that she worked at New Jersey Transit -Bus Operations, where she held a variety of jobs in planning and operations, including project manager, bus projects administrator, manager of terminal operations, director of eastern region and deputy general manager southern division.
After the birth of her second child, Ho focused on being a full-time parent. Ho became her daughter's Girl Scouts troop leader, which has led to what Ho calls her current volunteer "career" with Girl Scouts. She has been a troop leader for 19 years, and currently leads two troops.
Ho's statement: I am asking for the community's support to re-elect me to the School Board, representing West Windsor. As a 10-year member of the School Board and 7-year chair of the Finance Committee, I have extensive experience grappling with the issues that affect the district today, as well as perspective on how we got here. As a parent, I have personal experience with the district through both of my children, who attended WW-P schools from kindergarten through 12th grade. As a taxpayer, I know what it feels like to pay property taxes both with and without having children attending the schools. Serving on the school board is my way of giving back to our community. I volunteer my time, skills, and judgment to the school district. While I like to pretend that I'm 39, as a "senior" board member I enjoy helping new board members learn the ropes, especially when they join the Finance Committee. I have been honored to represent West Windsor in the past, and am running for re-election to continue for one more term.
My commitment to community service began years ago when my daughter, Rebecca, told me that she wanted to be a Girl Scout. To make that happen, I volunteered to be her troop leader. Twenty-one years later, I am a full time Girl Scout volunteer. (My husband would probably say it is more than full time.) Currently, I lead three troops and am co-service unit manager for West Windsor-Plainsboro-Cranbury Girl Scouts. As a Girl Scout volunteer, I use all the organizational and leadership skills that I honed in my professional career to help girls develop their own leadership skills. It is tremendously rewarding when girls tell me that I made a meaningful difference in their lives. And it's fun too. It doesn't get much better than eliciting shrieks of delight from your troop. Being a troop leader has taught me a lot about teaching and managing students. It also keeps me in touch with kids currently attending the WW-P schools as well as their parents. And through them, I see the many different paths that kids take through the district. Some of my scouts attend private schools, which is a useful window into those environments. I also volunteer for MIT as an alumni admission's interviewer. All of this helps me be a better board member.
As a single member of the board, I can't promise quick fixes to the issues that we face. I can promise to focus my time, perspective and analytical skills on the major issues facing the board.
• First and foremost is finances. As chair of the Finance Committee, I am focused on the financial stability of the district and managing costs, while maintaining academic excellence. This is going to be especially difficult now because of the high rate of inflation.
• Parents everywhere are concerned about school security. We need to continually assess school security, and make cost effective decisions about ways to maintain and enhance school security.
• As we all hope that this year will be a return to "normal", we need to remember that the last two years haven't been normal. We need to support the students that need extra help, and approach them with patience and understanding.
• Many of our students, particularly in high school, are under a lot of stress. While some stress is good, excessive stress is not. As a district, we need to help our students manage stress, minimize unnecessary stress, and provide supports for students in crisis. We need to continue using expert resources, like the mental health counselors from UBHC.
• Our students and parents care deeply about the environment, as do I. One issue that I will continue to pursue is looking for ways that the school district can improve its environmental footprint.
In closing, I would like to take a moment for gratitude. To all the staff of the WW-P Regional School District, thank you. It has been a tremendously difficult two years. Converting teaching from in-person to virtual is an enormous amount of work. Trying to plan how the schools will function without clear guidelines and with constantly changing rules was excruciatingly difficult for school administrators and principals. In a time when few people wanted to work in public schools because of the risk of COVID, our staff showed up. And I'm not just talking about teachers. Without our nurses, substitute teachers, instructional assistants, bus drivers, cafeteria staff, facility maintenance staff and cleaners, we would have been hard pressed to keep the schools open. All employees were critically needed employees over the last two years.
I also want to thank the parents in our community for their trust in the school district, for their understanding as we redesigned school, and for their cooperation and support in helping us in our efforts to keep us all safe.
* * *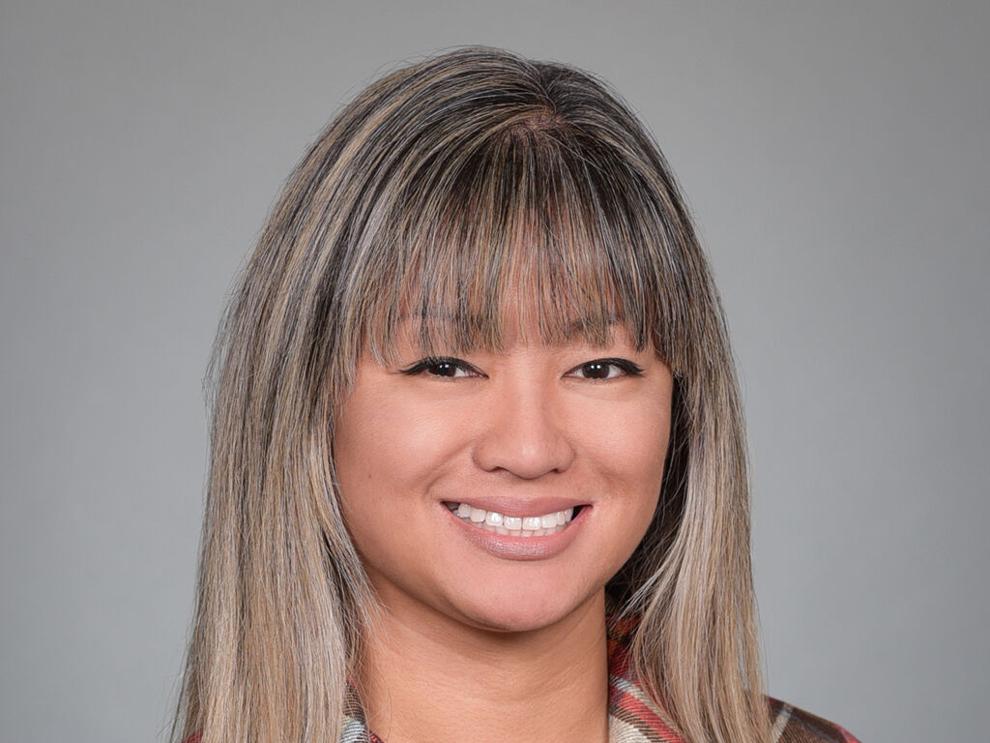 Graelynn McKeown, 42, has lived in West Windsor for 10 years with her husband, Craig. The couple has three children—two of whom are currently in WW-P (one in middle school, the other in upper elementary). The youngest is still a toddler.
McKeown earned a bachelor's degree in biology from Rutgers University and currently works a learning strategist for Janssen, Pharmaceutical Companies of Johnson & Johnson.
She has previously worked as a senior manager of training and document control working under quality assurance, operations and human resources functions.
McKeown's statement: This is my third year proudly serving our community as a member of the WW-P Board of Education. I spent two years on the Curriculum and Instruction Committee, and this past year, I was part of the labor negotiations team, the Finance Committee, and the board vice president. As a liaison, I am also an ex officio board member of the WW-P Education Foundation. I was sworn in at the first meeting of 2020 and three months later, we found ourselves in an "unprecedented" and ever-evolving situation that presented the school administration with multi-dimensional challenges and inadequate guidance. My first year on the BOE felt like diving into the deep end! It has been such an amazing experience: learning so much about how the schools are run, witnessing firsthand the hard work and dedication of the administration and staff, and forging relationships throughout our community.
I am running for re-election to give back to my community in a fruitful and positive way. There is much work ahead to support our students and staff as we recover from the pandemic. This is on top of the strategic planning and continuous improvement initiatives that were well underway before the infamous virus took us all for a detour. I, along with my fellow board members, will evaluate curricula updates, construction projects nearing completion, technology upgrades, DEI (diversity, equity, & inclusion) initiatives, professional development, financial planning, safety and security measures, special education programs, transportation, and more.
My goal is to ensure the school administration is living up to the district's mission and core values. I wholeheartedly believe in the "Whole Child, Every Child, Global Child." As a board member, it is my responsibility to ask the tough questions and challenge the administration to do some self-reflection. For example, how does the district ensure that students and staff are provided a safe and supportive learning environment? Are we truly listening to the voices of our students and supporting them with appropriate platforms to be heard? What kind of progress are we making in the area of DEI and is the implementation strategy using a holistic approach?
As I enter this next term in office, I seek to understand how the district plans to support our students' growth and development from the lessons learned in adjusting, and then re-adjusting, to life in a pandemic. Are they striking a healthy balance between social and emotional learning with the strong academic program WW-P is well-recognized for? How is the district preparing our students to be successful and responsible in a digital world? I also want to ensure the district fosters an inclusive environment that celebrates our diversity and builds a true sense of community within and across the schools.
When there are difficult decisions to be made, I focus on what is best for the students, the staff, and the community. As a BOE member, I am a voice that represents everyone in our community whether they have, or have had, children in the school district or not. Our towns are uniquely intertwined, and decisions made at the WW-P Regional School District can directly or indirectly impact everyone.
I am grateful for your support these past three years and for the opportunity to serve you and advocate for our students. I look forward to this next term, working alongside some amazing and dynamic people. Thank you for placing your trust in me, staying engaged, and keeping an open mind.
* * *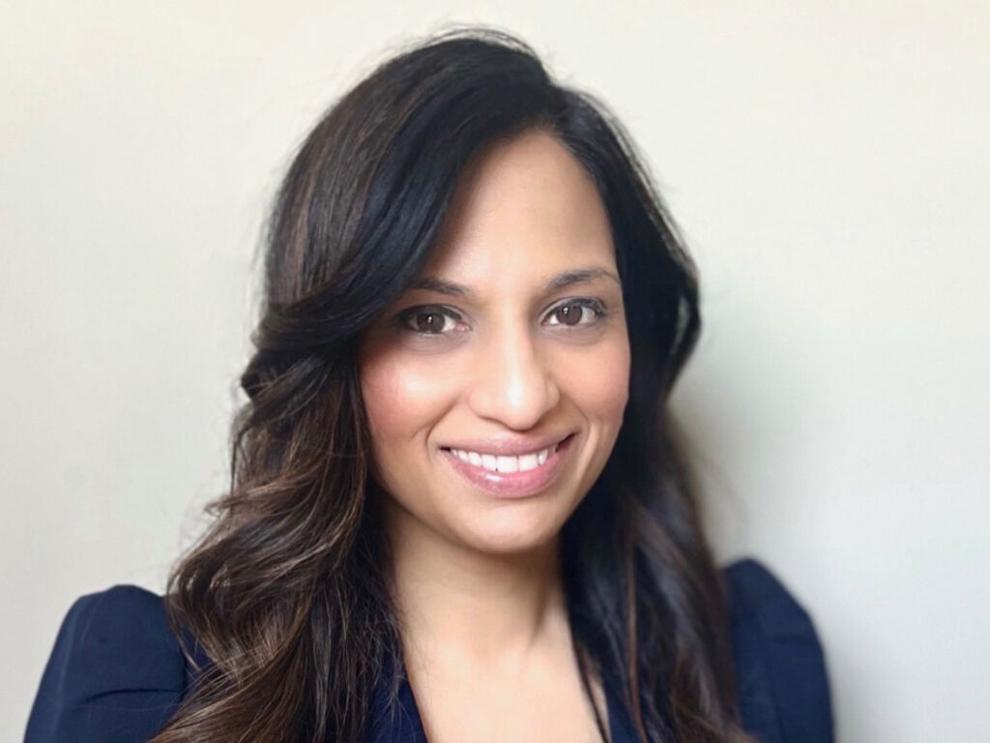 Shwetha Shetty, 48, has lived in West Windsor since 2005 with her husband, Raj. She holds a post-master's supervisor certification from Caldwell University, an educational specialists degree in school and community psychology from Seton Hall University, a master's in education (psychological studies) from Seton Hall University and a bachelor's degree in Psychology from Rutgers University.
Shetty has been a school psychologist in the N.J. public school system for over 21 years and recently moved into a new role as the district coordinator of school mental health services in the N.J. school district where she works.
Shetty and her husband have two sons who have attended Maurice Hawk, Dutch Neck, Millstone River, Village, Community Middle School and High School North.
She has been involved with West Windsor Little League, WW-P Soccer Association, and the West Windsor Hoopsters ,as well as their school athletic teams, booster clubs and PTA.
Shetty's statement: I am excited to be running for the board of education as a West Windsor resident. I believe that I have a unique set of skills, experiences and perspectives that can help the board continue making informed policy decisions in the best interests of its students, educators and broader community. I am a product of and have devoted my adult life to NJ public schools and I hope to bring that passion and expertise to our school board as it continues to navigate these challenging times.
I attended and graduated from the NJ public education system. I have 2 sons that have attended different WW-P schools over the years as we have moved within West Windsor including Maurice Hawk, Dutchneck, Millstone River, Village, Community Middle School and High School North. As student-athletes they and our family have been actively engaged in local organizations over the years including West Windsor Little League, WW-P Soccer Association, and the West Windsor Hoopsters as well as their school athletic teams. As a mother and community member, I believe that I have a valuable point of view on how the board can continue fostering an environment that maximizes the academic, social, and extra-curricular experiences of our students.
In addition to having been a NJ public school student and parent, I have also been a School Psychologist in the NJ public school system for over 21 years and currently serve as the District Coordinator of School Mental Health services in another NJ school district. I have an Educational Specialists Degree (Ed. S) in School and Community Psychology, a Master of Arts (M.A.) in Education (Psychological Studies), and a Bachelor of Arts (B.A.) of Psychology. My training and experience have given me a deep understanding and appreciation for the needs and challenges of Special Education as well as General Education students. I have worked closely with students, parents, teachers, social workers, administrators and other stakeholders and can bring various learnings and best practices to the table as a school board member.
I lead my school's crisis team, have conducted trainings on suicide awareness and risk assessment procedures, and have worked on bullying-related issues in the school setting. I am well versed in both the legal and operational considerations of Special Education, Harassment Intimidation and Bullying (HIB) laws, and codes of student conduct. I strongly believe more than ever that a comprehensive Social Emotional Learning (SEL) approach has never been more important, and I believe I can bring that lens to the WW-P School Board's deliberations and decisions over the next few years.
In addition, I truly am an advocate of developing the whole child and believe that balance between academics, sports and extracurricular activities is crucial for our students. Since I joined the board in February 2022, I have been able to provide my perspective on a variety of topics considered by the board and have been an active member of the Finance committee. I look forward to continuing to learn and share my voice with my fellow board members, school administration, and the broader West Windsor community.
Finally, my personal and professional life experiences have instilled in me a deep commitment to equity,diversity and inclusion for all members of the WW-P community but especially for its students. I have seen firsthand how the needs of particular ethnic groups, special education students, and LGBTQIA+ students have not always been well understood or prioritized.
As a school board member, I would advocate for the type of policies that can mitigate the disparities in educational outcomes often experienced by these historically disadvantaged populations.
In summation, I love living in West Windsor and want the best for our school district. As a WW-P School Board member, I hope to give back to the West Windsor community and to the N.J. public schools both of which have played such important roles in my life. I thank you for this opportunity to be able to share a little about myself.