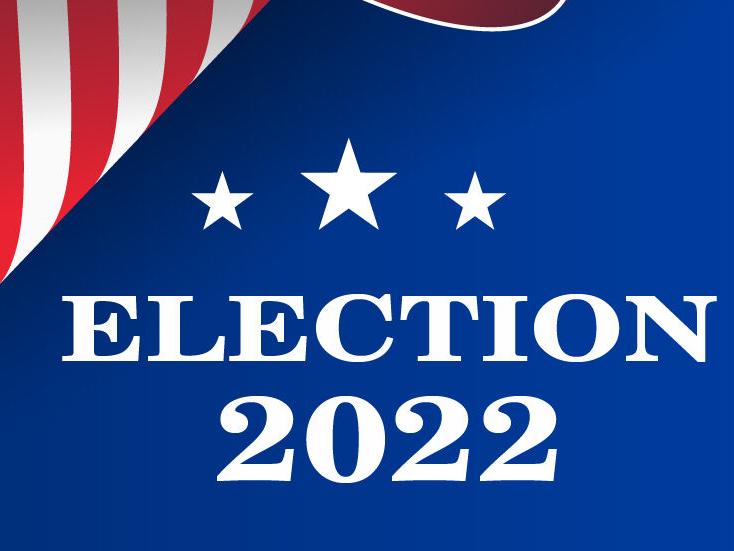 Two candidates are running for one open Plainsboro seat on the West Windsor-Plainsboro Board of Education in the Nov. 8 election.
Incumbent Robin Zovich is being challenged Bill Beecroft for a three-year term on the board.
The News asked each of the candidates to provide biographical information about themselves and a statement regarding why they want to serve on the board. Their answers are presented below.
* * *
Bill Beecroft, 51, has been a stay-at-home dad for the last nine years. He has two daughters in the WW-P school district. His nine-year old, Hazel, will enter fourth grade in September, and his five-year old, Rosie will start Kindergarten.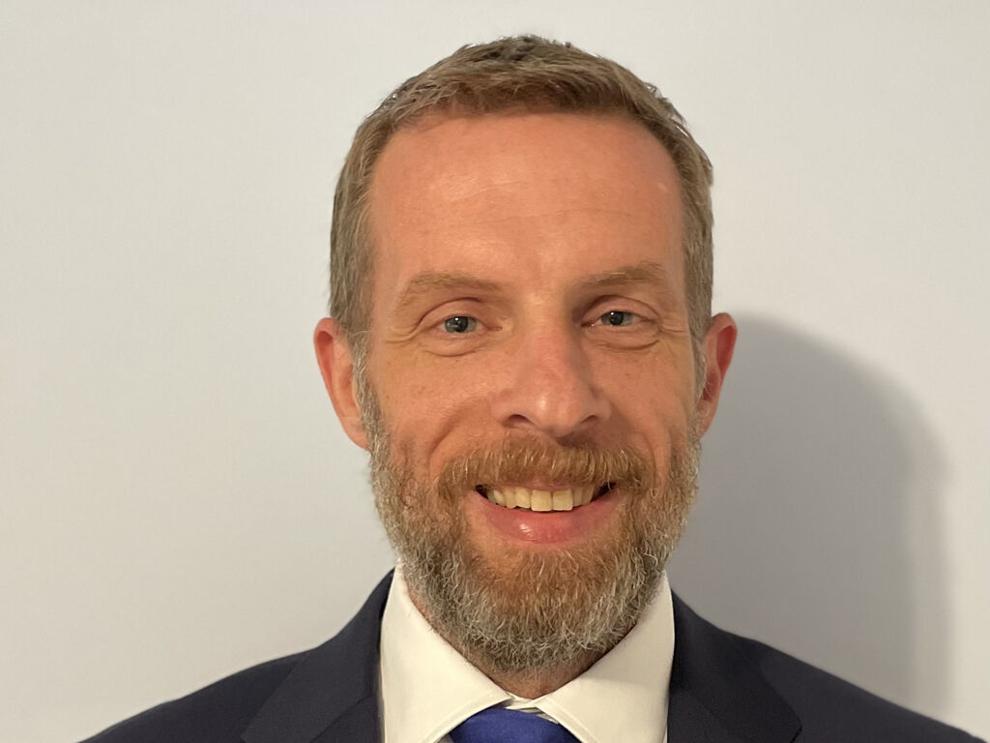 Beecroft has a B.A. in Literature and Communications from Stockton University. He has coached High School football and track and field.
He volunteered as an ESL teacher working with refugees from Bhutan for the Lutheran Social Ministries in Trenton. He volunteered as a track and field coach for Ewing High School and made bagged lunches with his family for the Trenton Area Soup Kitchen during COVID when the dining area was forced to close.
He has worked for a political polling firm in Boulder, Colorado, surveying voters for State and local Colorado elections.
He also worked for a public policy think tank that evaluated educational programs for the federal government, including, "School Choice Scholarships," "Teaching Abstinence in schools," and "The National Job Corps study."
Beecroft lived in Plainsboro for 5 years, then moved to Ewing for 13 years. Once he and his wife, Alison, had children, they decided to move back to Plainsboro specifically for the schools and have been here for the last 5 years.
Beecroft's statement: As a stay-at-home dad of a nine-year-old and five-year-old both enrolled in WW-P schools, I am running for the Board of Education due to a desire to be a public servant, and to be more involved in my children's education. Before my children were born, I volunteered as a track and field coach at Ewing High School, and taught ESL to refugees from Bhutan with the Lutheran Social Ministries in Trenton.
My wife attended WW-P schools from elementary through high school, and we moved back to Plainsboro six years ago, primarily due to the excellent school system.
Now that my children are both in school I want to renew my commitment to public service through volunteering.
I was initially motivated to run for the WW-P Board of Education as a result of the proposal to transform Wicoff School into a special needs school. Although the proposal was withdrawn based on community feedback, I feel that the communication around the proposal could have been handled better.
Had the board and administration presented the proposal for public comment, the community opposition would have been made clear earlier, before it was communicated as a decision that had already been made, and subsequently had to be reversed.
The proposal to transform Wicoff into a special needs school was met with opposition on two fronts. First, Wicoff School is the heart of the community, built in 1919. The township of Plainsboro was founded the same year, due to the need for a community school.
The proposal to close Wicoff School to neighborhood families failed to acknowledge this important history and community connection to the school. Secondly, while the desire to consolidate special education resources is understandable, isolating special needs students in a separate school runs contrary to the spirit of inclusion.
The likely goal of this proposal was to ensure that students with high support needs, who might otherwise have to attend private schools, are able to remain in the district and have their needs met. However, being part of a shared school community is beneficial to both special needs students and their typically developing peers.
Even for those students with disabilities that necessitate placement in a separate classroom, they can still interact with other students during lunch periods, assemblies, and in the hallways. The board should have communicated the proposal and allowed time for public comment and debate prior to making a decision.
Communication and transparency are the main areas where I feel the board can improve. During COVID, we received weekly email communications from the superintendent. The district continues to utilize lengthy email messages to disseminate messages to parents.
I recommend incorporating video messages in a "fireside chat" format as a tool to personalize some of these messages. Additionally, a suggestion box should be available on the board website to invite parents to share concerns and recommendations.
Finally, any proposal for significant change should be presented for public comment and debate prior to making a final decision.
It is important for the board and the administration to understand how proposed changes will impact the community, and for the board and administration to communicate the reasons for the proposed change.
Surveys could be utilized, as they were during COVID to determine how many families favored hybrid learning and how many preferred 100% virtual.
Open two-way communication would prevent a situation like the Wicoff proposal, where the decision was reversed within weeks of the initial communication due to public outcry. The board and administration would not be blindsided by the public's reaction if adequate two-way communication channels were in place.
Overall, my experiences with the WW-P school district have been generally positive over the past 4 years. I'm proud to live in a school district that, in addition to being one of the best districts in the state academically, also celebrates diversity and teaches our children Social Emotional Learning and conflict resolution skills.
As a prospective board member, I'm not looking to shake things up or make sweeping changes, but I want to ensure parents' voices are being heard. If elected, I invite parents to contact me with their questions and concerns, and I'll make sure those issues are heard and discussed by the board.
My goal in serving on the board is to affect change that results in higher student achievement and well-being. If elected, I am committed to learning and will avail myself of every training resource possible in order to be well-informed, fulfill my duties and add value as a board member.
* * *
Robin Zovich, 49, and her husband, Tommy, moved to West Windsor in 2006 and then bought a home in Plainsboro the following year. She graduated from Punahou School in Honolulu, Hawaii, in 1991. She attended Boston College, graduating in 1995 with a bachelor's degree in English.

She currently is the office manager for West Windsor Family Dentistry. She was a homemaker from 2002 to 2021. Prior to that, she worked in New York City for seven years managing print and online advertising/marketing campaigns for a variety of clients ranging from Fortune 500 companies to academia.
The couple has two children who have attended WW-P schools. Son Tommy Jr. is a graduate of High School North and daughter Malia is a junior at The Lawrenceville School.
Zovich's statement: I am running for re-election and a second term on the WW-P School Board and humbly ask for your support and vote. I have served on the Administration and Facilities committee for three years which reviews school policies, school security, and non-curriculum activities such as athletics, clubs, etc., works with Administration to ensure that district facilities are well-maintained and appropriately used, and discusses the continuing referendum projects. I also served on the Labor Negotiations Team this year working with the Services Association towards ratifying an approved contract for the Instructional Assistants, Bus Drivers, Secretaries and Grounds People employed by our district; a contract that supports retaining our members and attracting highly qualified candidates.
I am proud of the work that has been done by the Board especially with the majority of my term being during the pandemic. Two months after being sworn in, our district, along with the rest of the world, was faced with challenges that shifted day-to-day, if not hour-to-hour, and decisions were having to be made expeditiously and approved with no prior history to refer to for guidance.
It has been extremely rewarding to be part of a Board that has consistently prioritized serving and advocating for our students and I have witnessed firsthand the dedication the Administration, teachers and staff have to our students, parents and community.
I feel through my relationships with the members of our WW-P community, Administration, teachers, staff and other Board representatives, I have positively contributed to the success of our district. Throughout my 15+ years living in Plainsboro, I have volunteered my time and energy to many community organizations: PTSA Executive Boards, Boy Scouts, Girl Scouts, Lightning Lacrosse, West Windsor Little League, Cranbury Plainsboro Little League, Queenship of Mary and St. David the King Church.
Through the many friendships I have formed over the years, I feel that people in the community find me to be accessible, receptive and responsive. I have always been open to dialog and conversations to appreciate varied opinions and have facilitated acquiring answers to questions and helped build public understanding.
If re-elected, I would continue efforts to support our district mission statement which is "to empower all learners to thoughtfully contribute to a diverse and changing world with confidence, strength of character, and love of learning." The DEI (diversity, equity and inclusion) initiative which the Administration commenced a few years back, recognizes the diversity of our community and the varying educational needs of our students. Involving teachers, staff, students, parents, community members and the Board is a necessity and ensures successful partnerships and programs.
The professional development provided to our Administration, teachers, and staff, establishes and maintains a structure that empowers the staff and establishes morale which in turn enhances and enriches instruction in the classroom; our teachers are invaluable and need our support.
Many of our students need assistance with the everyday stress of school, and some more so with the additional strain of the last two years of abnormal academic and social conditions. We need to continue to support them with additional instructional and mental health resources such as access to teachers/tutoring and mental health counselors from UBHC (University Behavioral Health Care).
In addition, as I've done for the last three years, I will continue to strongly advocate for the support from Administration for the programs/coaching of our student-athletes as well as champion for the reinstatement of community-building events/trips in our schools.
Thank you for your support and trust the last three years and I hope to continue to give back to the WW-P School District and community for the 2023-2025 term.