Voters in Plainsboro didn't have many options at the polls on Nov. 2 — candidates in the Township Committee and WW-P School Board races were running uncontested.
In the race for two seats on Plainsboro Township Committee, incumbent Democrats Deputy Mayor Neil Lewis (3,539 votes) and Nuran Nabi (3,459 votes) were re-elected to three-year seats, according to unofficial results posted by the Middlesex County Clerk's Office as of Nov. 11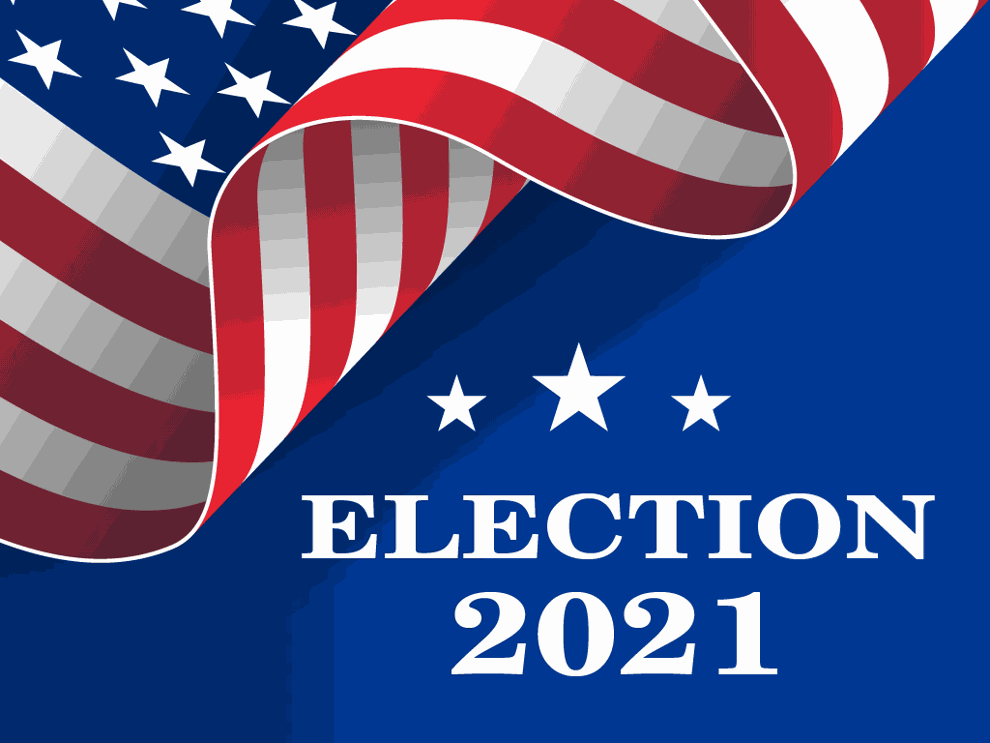 In the election for two Plainsboro seats on the WW-P Board of Education, incumbent Rachel Juliana (2,805 votes) and newcomer Pooja Bansal (2,523 votes) were elected to three-year terms.
There were 60 write-in votes in the township committee race, and 57 write-in votes in the school board election.
* * *
The only contested election on the ballot was for one three-year term on the Plainsboro Fire Commission.
In that race, incumbent Robert Corriveau defeated challenger Cristiano Armenti 2056 votes (69.48%) to 888 (30.01%).
Corriveau, who is currently the chairman of the Board of Fire Commissioners, moved to Plainsboro in 2001. He and his wife, Jessica, raised their 6 children in the Plainsboro Village area of the township.
He has been a teacher at WWPHS North for the past 22 years and continues to teach AP Biology and Human Anatomy. Corriveau joined the Plainsboro Volunteer Fire Department shortly after the September 11th, 2001 and has put in over 19 years of service as a firefighter.
This will be his third term serving on the board.
County and state races
The below unofficial results are current as of Nov. 11, 2021.
Middlesex County Commissioner: Incumbent Democrats Ronald G. Rios and Shanti Narra were re-elected to the Board of County Commissioners over Republicans Patricia Badovinac and Gerald Shine.
Rios, 108,131 (28.81%)
Narra, 105,398 (28.08%)
Shine, 80,817 (21.53%)
Badovinac, 80,737 (21.51%)
In the race for a one-year unexpired term on the Board of Commissioners, Democrat Chanelle Scott McCullum defeated Republican Joellen N. Arrabito.
McCullum, 107,788 (57.22%)
Arrabito, 80,401 (42.68%)
Middlesex County Surrogate: Democrat Claribel Cortes defeated Republican Chhavi Dharayan.
Cortes, 109,776 (58.24%)
Dharayan, 78,535 (41.67%)
State Senate, 14th District: Incumbent Democrat Linda Greenstein defeated Republican Adam Elias.
Greenstein, 39,221 (55.06%)
Elias, 32,006 (44.94%) 
State Assembly, 14th District: Incumbent Democrats Wayne DeAngelo and Daniel Benson outpaced Republicans Andrew Pachuta, Bina Shah and Independent Michael Bollentin to win re-election
DeAngelo, 39,346 (28.23%)
Benson, 38,784 (27.83%)
Pachuta, 30,303 (21.74%)
Shah, 29,451 (21.13%)
Bollentin, 1,485 (1.07%)